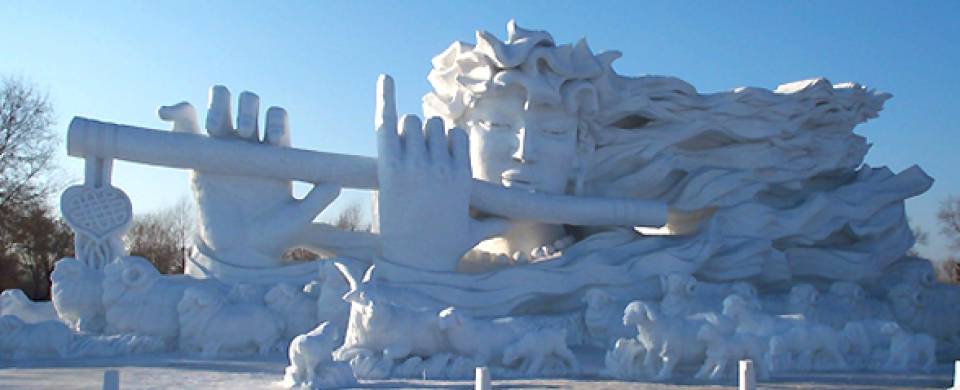 Trips and Tours to Harbin
About Harbin
Situated in the far north of China close to the vast sub-Siberian plains, Harbin is the pleasant capital of Heilongjiang province. At one time a sleepy fishing hamlet (its name is a Manchu word meaning a 'place for drying fishing nets'), Harbin benefited economically when the Russians linked it to Vladivostok through the China Far East Railway, an extension of the Trans-Siberian railroad, at the end of the 19th century. The railway brought large numbers of Russians to Harbin, spurring economic growth and prosperity. Thanks to the little pockets of Russian architecture that appeared, today's Harbin still vaguely resembles an outpost of Imperial Russia.
Read More
In the historic Daoli district, Zhongyang Dajie, a major thoroughfare boasts Baroque and Byzantine facades, good restaurants, shops and cafes, whilst the lanes leading off here are ideal for an interesting stroll. With cars and even bicycles banned, it's a surprisingly laid-back area. East of Zhongyang Dajie is the Church of St Sofia, Harbin's most spectacular Russian edifice and now a center for architecture and arts. Dating from 1907 it is also the largest Russian Orthodox Church in the Far East.
To the north, Zhaolin Park is the setting for many of the ice sculptures of the annual Ice Festival, held from the 5th January to 25th February. Close-by, Harbin's riverfront is dotted with memorials and parks including Stalin Park and Sun Island Park. In an area called Dong Dazhi Jie is a number of Buddhist temples and the seven-tiered Qiji Futu Pagoda.