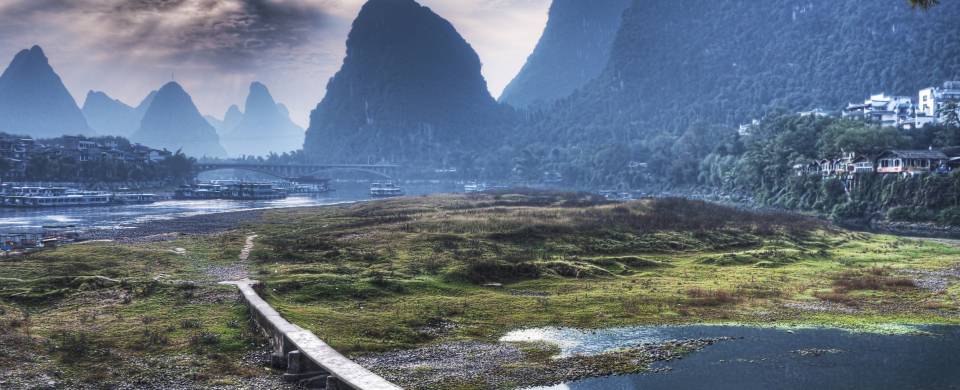 Trips and Tours to Yangshuo
About Yangshuo
Nestled 70km south of Guilin, in the midst of China's most awesome karst limestone mountains, Yangshuo (meaning 'Bright Moon') is an exceptionally appealing town. With glistening waterways and dramatic cliffs, the city has some of the most striking scenery in the entire country. Stepping off the cruise vessel, most visitors pass gaggles of souvenir hawkers with stalls piled high with Mao and Beijing Olympic memorabilia, fake coins, music CDs, fancy-name ski jackets, 'genuine' copy souvenirs and Chinese calligraphy sets.
Read More
In Yangshuo proper the town's main street Xi Jie, a cobble-stoned thoroughfare, is lined with all manner of little eateries serving Chinese and Western favorites. If feeling adventurous, Bilian Feng and Yangshuo Gangyuan are two karst peaks of some 100m in height that can be climbed. Other active excursions including cycling alongside or bamboo rafting down the Yangshuo River. This is a great way to see the natural beauty of the city in all its glory.
In addition to the stunning scenery, local fishermen use trained cormorants to catch fish. When the bird has made a catch, the fisherman pulls the bird in and retrieves the fish from the bird's beak. A collar on the bird prevents the act of swallowing. Every 5-6 catches the bird is rewarded with a fish. This traditional manner of earning a living is certainly worth observing. Local village boys also generally paddle out to the riverboats in order to hawk all manner of souvenirs.
Yangshuo Tours
Here are some popular itineraries that include a visit to Yangshuo. Alternatively, if you would like to include a visit to Yangshuo on a bespoke touring itinerary to China, take a look at our tailor-made holiday planning section.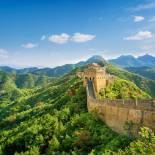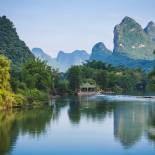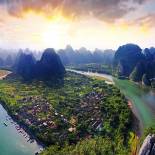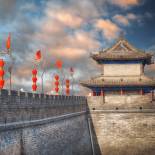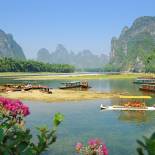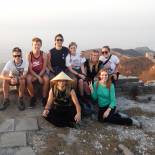 Show All Tours