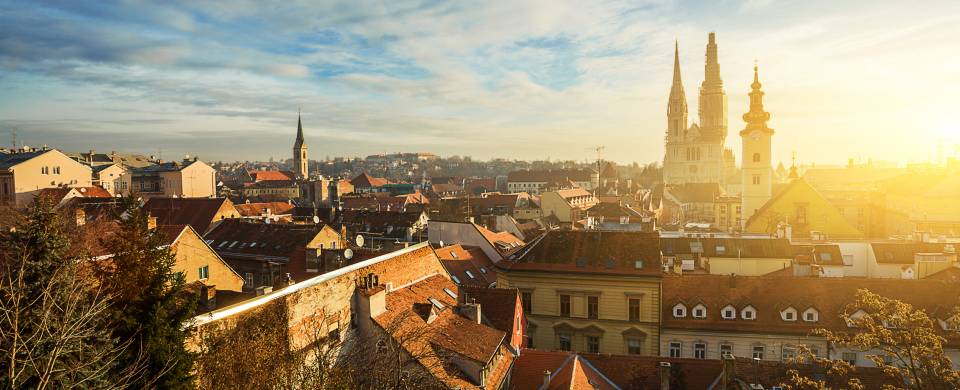 Trips and Tours to Zagreb
About Zagreb
Croatia's boisterous capital is a heady mix of modern progression and grand history. The choice of chic bars and restaurants showcasing Croatian and international gastronomy is endless with a great selection of live music venues, art galleries and a yearly calendar packed with lively cultural events. As the political center of Croatia since the medieval era, Zagreb has seen its fair share of outside influences under foreign rule, seen today in the mixture of architectural styles ranging from Austro-Hungarian architecture to socialist structures. All of this results in a fascinating city destination with plenty to appeal to inquisitive travelers.
Read More
Zagreb can largely be divided into three different areas - the Upper Town with a history that dates back 1,000 years; the 19th century Lower Town; and the post war region of New Zagreb. In the historic Upper Town all of Zagreb's main attractions center around Trg bana Jelačića, the central square, which serves as a useful compass point when exploring the city and is easily identified by the equestrian statue of Jelačić, the governor after which the square is named. Popular sights include the Presidential Palace and the iconic St Mark's Church, which features a colorful tiled roof. The Lower Town is a bustling area where you'll find plenty of dining options, theaters and parks.
A short distance from the center of town stands the 19th century Mirogoj, a beautiful cemetery surrounded by woodland on the slopes of the Medvednica mountain. It's a beautiful place to enjoy a quiet afternoon away from the hustle and bustle of the city.
Zagreb Tours
Here are some popular itineraries that include a visit to Zagreb. Alternatively, if you would like to include a visit to Zagreb on a bespoke touring itinerary to Croatia, take a look at our tailor-made holiday planning section.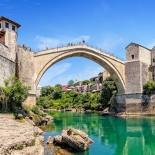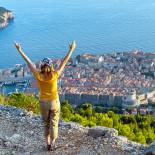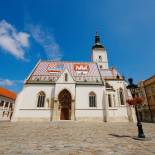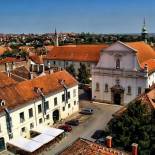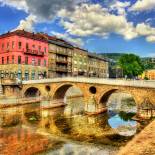 Show All Tours