Scandinavia Tours
See the best of Iceland, Norway and Finland throughout the year
Tours to Scandinavia
Picture dramatic fjords, night skies decorated with dancing lights, snowy landscapes punctuated by glass igloos and cosmopolitan cities where style and culture combine, and you have a pretty good picture of what Scandinavia has to offer. Our range of tours to Scandinavia cover the best of Iceland, Norway and Finland from escorted group tours to city breaks and private itineraries where you set the pace.
Our tour itineraries are carefully curated with departures throughout the year to make the most of the seasons with plenty of sightseeing and outdoor adventure. Discover this stunning region of the world now.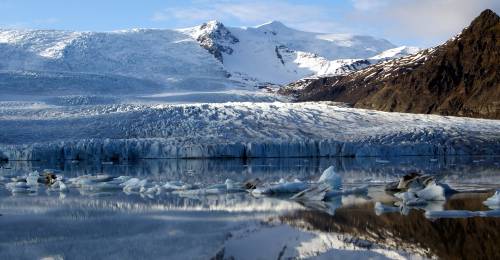 Tours to Iceland
Explore Iceland's unique landscapes from the waterfalls and geysers of the Golden Circle to the lava fields of Vik and the scenic countryside. Our Northern Lights Iceland tours depart between September and April each year when the Aurora Borealis are more commonly seen. We also offer two tour itineraries with summer departures to make the most of the good weather, long days of sunlight and the landscapes revealed after the melting of winter's snow.
Tours to Norway
Discover Norway's dramatic fjords, wild islands, Arctic wonderlands and colorful cities with our range of tours. From city breaks to Oslo and Bergen where Scandi flair meets natural beauty, to escorted adventures to the far north where you can meet polar wildlife, you can enjoy the best of what Norway has to offer. Travel to Norway in winter for the Northern Lights and snowy landscapes or depart in summer for rushing waterfalls and vivid green fields - the ideal time to cruise along the fjords.
Tours to Finland
Home to Santa Claus, reindeer and picture-perfect snowy landscapes, Finland is the ultimate winter destination. Take a long weekend to explore Lapland and meet the famous present-giver himself, or explore the Aland archipelago on a private self-drive holiday. If cities are more your thing, spend a few days uncovering the highlights of Helsinki or combine with a visa-free trip to Russia and the city of St Petersburg courtesy of public ferries for a scenic trip across the Gulf of Finland.