Where to Travel on Vacation in January 2024
Start the year with a new travel wish list and get out and explore!
Where to go on vacation in January
Start 2024 with renewed spring in your step, pack the suitcases and head out to explore some of the world's far-flung places that are best visited at this time of year. You may have made a New Year's resolution to discover more of the world and January is a great time to start exploring! Celebrate in style in Iceland or take some time out from it all surrounded by the desert in Jordan. Or perhaps take some time to enjoy the sun-kissed beaches of Zanzibar.
To help you decide where to go in January 2024, we've put together our selection of New Year destinations and top experiences to enjoy, as well as a guide to the best beach breaks and wildlife spots at this time of year. You'll also find our choice of recommended tours.
Best City Breaks in January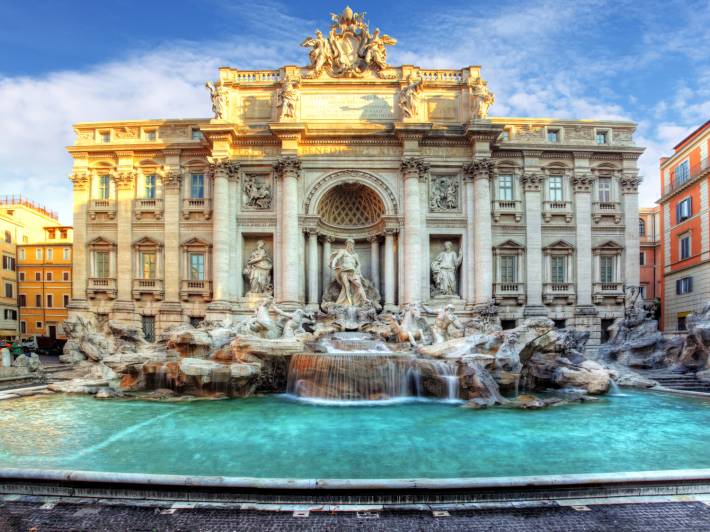 Avoid the crowds
Rome
Well outside of the main tourism season, visiting Rome in January allows you to experience all of the Italian capital's main attractions without the crowds. Have the iconic Trevi Fountain to yourself and skip the queues at St Peter's Basilica, then dive into one of the many pizzerias and sample this much-loved dish in its home country. Temperatures are also quite mild, and considerably warmer than northern European cities.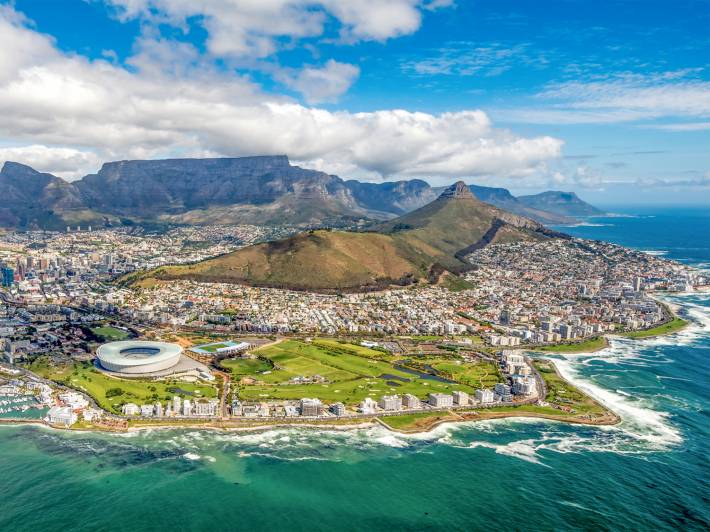 Sunshine and sights
Cape Town
January marks the middle of South Africa's summer, with travelers from all over the world flocking to Cape Town to take advantage of the city's balmy weather and natural attractions. Most tend to head to Table Mountain or the rugged coastline, where you'll find beautiful beaches and plenty of watersports. But the city itself also offers the famous Victoria and Alfred Waterfront, as well as restaurants, shops, galleries and fantastic nightlife.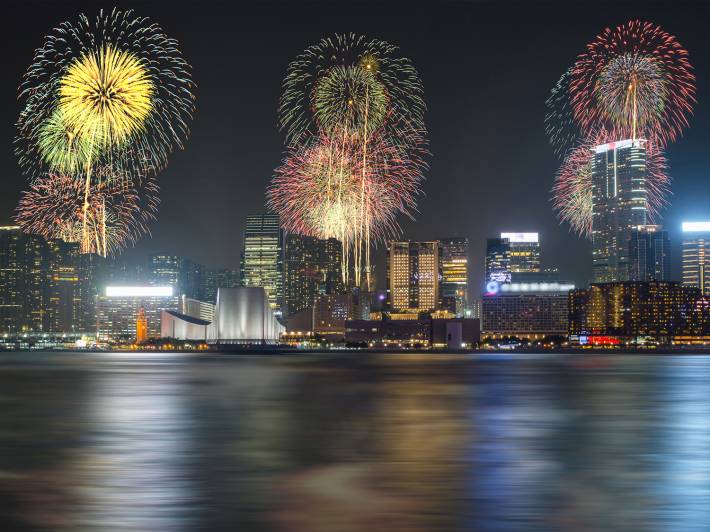 Celebrate Chinese New Year
Hong Kong
During January, the city of Hong Kong enters carnival mode thanks to the arrival of Chinese New Year. With epic parades, fireworks over Victoria Harbor and more, this is without doubt one of the world's greatest celebrations. January is also still shopping season, making this an ideal time to hit the stores and bag a bargain. Just be sure to book your accommodation in advance to experience Hong Kong at this time.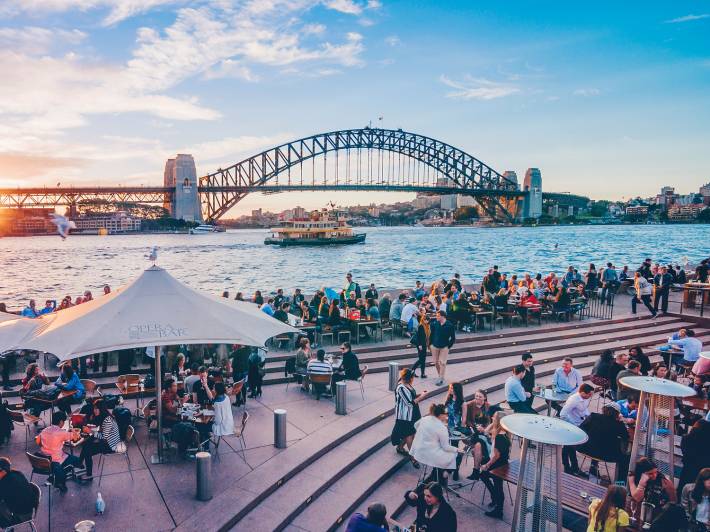 Festivals, shows and more
Sydney
Following Sydney's world-famous New Year's celebrations, the first month of the year is an excellent time to visit Australia's most popular travel destination. The city still has a festival vibe, with music festivals, art shows, outdoor cinemas, markets and more to keep you entertained. And that's not even counting Sydney's main attractions, such as the glorious harbor, iconic Opera House and wealth of fantastic beaches.
Best Festivals in January
Every month of the year holds its own unique offering of special events and festivals. If you're struggling to decide where to travel in January, then it can be worth considering which events you could take in whilst on your trip! January kicks off the calendar with worldwide parties that ring in the new year. There's plenty more happening elsewhere, but here's our selection of the best festivals that take place around the world.
Best Beach Destinations in January
Beach weather graces destinations around the world in January, perfect for spending the start of the year somewhere warm and sunny - from North Africa to Asia. The southwest coast of Sri Lanka is still dry with plenty of sunshine and numerous beach resorts to choose from. In the Middle East, temperatures around the Red Sea are pleasantly warm with consistent sunshine. If you're looking for a city and beach combo then consider Cape Town - it's the middle of summer at this time of year in South Africa and there are miles of sandy beaches to choose from.
Best Wildlife Destinations in January
Rains are covering much of southern Africa so the scenery may be beautiful and lush, but this makes wildlife a lot harder to spot - not ideal if you're planning a safari holiday. However, the equatorial location of East Africa means countries such as Uganda, Kenya and Tanzania are experiencing a mini dry season, which is perfect for safaris. In the Amazon, the wet season means higher water levels making more waterways accessible, ideal for cruising, while India's national parks are the place to go for wild tigers.
Recommended Tours and Holidays for January
If you still can't decide where to travel in January, then why not check out a selection of our recommended tours for the month! From New Year celebrations in Jordan to safari adventures in Tanzania, we're sure to have the right trip for you!
See more of our Travel Calendar