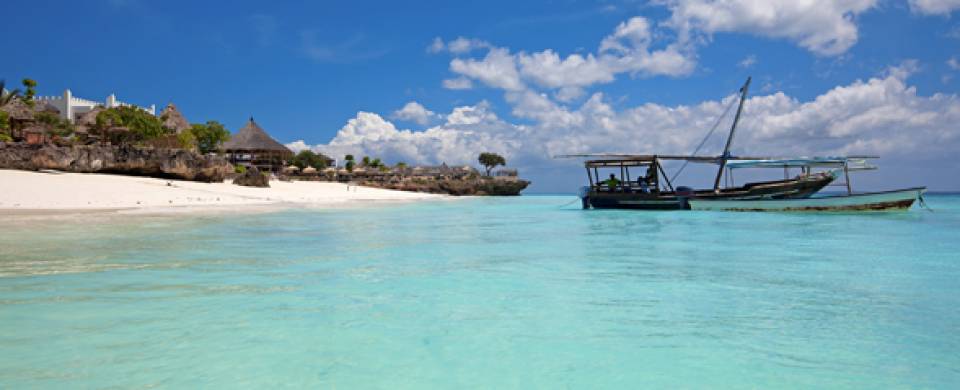 Trips and Tours to Zanzibar
About Zanzibar
With pristine white sand beaches, azure waters and laid back beach bars, Zanzibar is the perfect place to relax and enjoy the sunshine after an action packed safari. UNESCO listed Stone Town is rich in history and culture, with a labyrinth of narrow streets, ancient buildings and bustling bazaars and Nungwi in the north is a beautiful beachside resort with plenty of bars, restaurants and local markets.
Read More
Zanzibar, 'the spice island,' has an extremely interesting history and culture as it was the center of the slave and spice trades in the 1800s. Zanzibar is one of the most fascinating places in East Africa, despite a heavy increase in tourism since the early 1990s. Thanks to an ambitious and far-reaching preservation program funded by UNESCO and the Aga Khan Foundation, many famous old buildings have been restored, or are in the process of being renovated.
No visit to Zanzibar would be complete without a visit to the spice plantations. Delight your senses on a guided tour, and learn about the assortment of spices such as cloves, black pepper, cardamom, cinnamon, nutmeg, breadfruit, jackfruit, vanilla and lemongrass, and their various uses. It was the wonderful spice plantations that brought the beginnings of Zanzibar's infamous slave trade dating back to the 1840's.