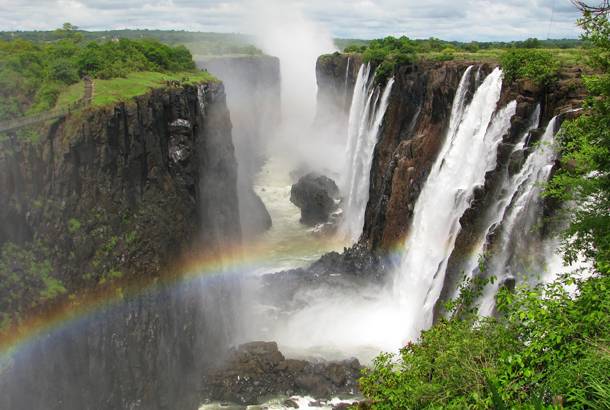 Zimbabwe at a Glance: Best Time to Visit
Recommended time to visit: May - October. This is when Zimbabwe is at its driest and temperatures are warm but not scorching like they are later in the year. Zimbabwe is considered a year round destination, however.

Less popular time to visit: December - February are the wettest months, but there is really no bad time to visit Zimbabwe!

Best time for wildlife: July - October is peak game viewing season, with animals crowding around the few remaining water sources in national parks. November - March is birdwatching season, with many lodges boasting they'll show you 50 native and migratory species before breakfast!

Best time to visit Victoria Falls: You'll want to visit the mighty falls when they're at their fullest from February - May, with March in particular tending to offer the best spectacle. For more detail, check out our guide to visiting Victoria Falls.
Want to know more about Zimbabwe? Check out our latest blog posts
Climate | Hwange
| | Jan | Feb | Mar | Apr | May | Jun | Jul | Aug | Sep | Oct | Nov | Dec |
| --- | --- | --- | --- | --- | --- | --- | --- | --- | --- | --- | --- | --- |
| Temp Min °F | 73 | 73 | 70 | 66 | 57 | 54 | 52 | 57 | 68 | 75 | 75 | 73 |
| Temp Max °F | 91 | 90 | 88 | 88 | 82 | 79 | 79 | 86 | 93 | 97 | 93 | 91 |
| Rainfall (mm) | 103 | 80 | 64 | 15 | 5 | 0 | 0 | 0 | 1 | 10 | 54 | 159 |
Climate | Harare
| | Jan | Feb | Mar | Apr | May | Jun | Jul | Aug | Sep | Oct | Nov | Dec |
| --- | --- | --- | --- | --- | --- | --- | --- | --- | --- | --- | --- | --- |
| Temp Min °F | 63 | 61 | 59 | 55 | 48 | 45 | 45 | 48 | 54 | 59 | 61 | 61 |
| Temp Max °F | 79 | 79 | 79 | 79 | 75 | 72 | 72 | 75 | 82 | 84 | 82 | 79 |
| Rainfall (mm) | 190 | 173 | 99 | 35 | 10 | 2 | 1 | 1 | 7 | 36 | 95 | 183 |
Recommended tours
Overlanding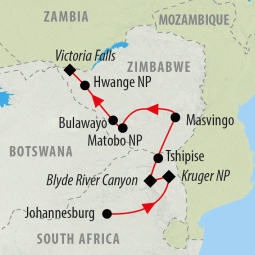 12 Days FROM $0
Overlanding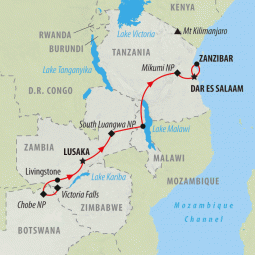 16 days FROM $0
Handpicked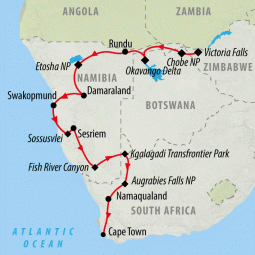 20 days FROM $4,935