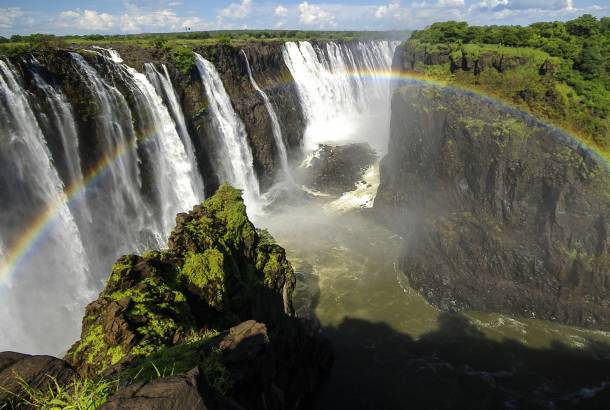 Planning an adrenaline-fuelled adventure to Victoria Falls or a safari vacation to Hwange National Park? If so, there's a few things you'll want to know before arriving into Zimbabwe and here's a great place to start with handy information on vaccinations, currency, costs of travel and more.
What vaccinations do I need for Zimbabwe?
You should seek medical advice from your local health practitioner before travelling to Zimbabwe and ensure that you receive all of the appropriate vaccinations. As a guide Polio, Diphtheria, Hepatitis A & B and Tetanus are strongly recommended. A valid Yellow Fever vaccination certificate is also required if travelling into Zimbabwe if you have previously been in an infected country.
Do I need anti-malaria tablets for Zimbabwe?
There is a high risk of malaria in Zimbabwe so it is very important to check with your doctor before you go, to see whether malarial medication is required for the areas you are visiting. Generally, it is good practice to avoid mosquito bites by wearing long sleeved, light colored clothes and wearing a mosquito repellent that contains at least 50% DEET. For more information on the malaria risk in Zimbabwe visit the
NHS Fit to Travel
page or the
CDC Traveler's Health
page.
Is it safe to drink tap water in Zimbabwe?
The tap water in Zimbabwe is not considered safe to drink. You should drink bottled mineral water, which is readily available from shops, hotels and restaurants. Make sure you purchase this from reputable outlets and that the seal on the bottle is not broken.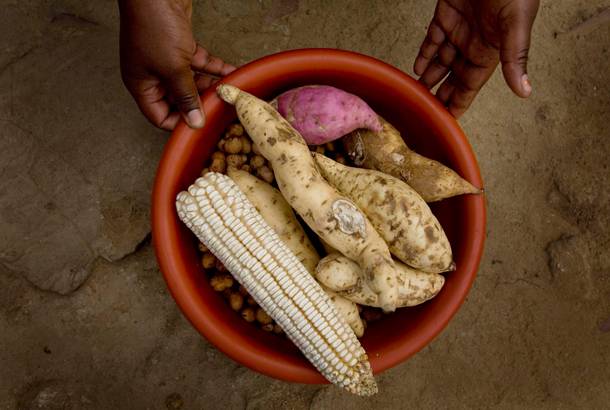 What's the food like in Zimbabwe?
Zimbabwean food has been shaped and transformed by a range of cultural influences over the years and has plenty of delights in store for those adventurous enough to try everything it has on offer. The most common food found in Zimbabwe is sadza, a thick doughy substance, like porridge, made from maize that can be rolled into a ball and dipped into a stew or sauce.
In the 16th century, Portuguese settlers brought peanut crops over to Zimbabwe and it now plays a key role in its culinary scene. Peanut butter is added to rice, stews and other dishes, including dovi, a traditional peanut butter stew. Other than peanuts, crops that grow in abundance in Zimbabwe include avocados, squash, yams, papayas, beans and pumpkins.
When it comes to snacking, Zimbabweans have a range of unusual treats. The most popular and familiar to the western palate is biltong, strips of dried and salted meat (like beef jerky), usually made from kudu or another type of antelope. Mopane worms are also eaten after they have been sun-dried. If you'd like to try something more unusual then another popular Zimbabwean snack is to eat flying ants. These can be simply plucked from the air and the wings removed, before being popped in the mouth. Kapenta, small dried fish, are another popular snack.
Safe eating while travelling in Zimbabwe
Be wary when eating outside of high-end lodges as sometimes the quality of the meat and the way in which it has been prepared might not be suitable for a sensitive western stomach. Also be aware that food hygiene in Zimbabwe is much more basic than you will be used to. Good hygiene is important, so if something looks unclean, old or badly cooked, it is best to avoid it altogether. It is also a good idea to avoid ice in your drink and eating salad as these might have come into contact with unhygienic water.
Is it standard to tip in Zimbabwe?
Although the Zimbabwean economy has rebounded somewhat in recent months, the financial situation is still very poor compared to many western countries, and even many African ones. Many people barely earn enough to live, and tips in the service industries can go a long way to helping the average worker. Those on safari should make sure they have enough cash to leave roughly USD $10-15 in tips per day for their ranger and around USD $5 per day for the back of house staff (this will be put in a communal tip jar). Tips for the entire tour should be handed over at the end of the trip rather than day by day.
If you are travelling in the cities and eating out then 10-15% on top of your bill is a suitable amount to leave in restaurants as is around USD $1 per bag for hotel porters and a few dollars per day for hotel housekeeping. If you are taking taxis then rounding up your fare is a nice gesture.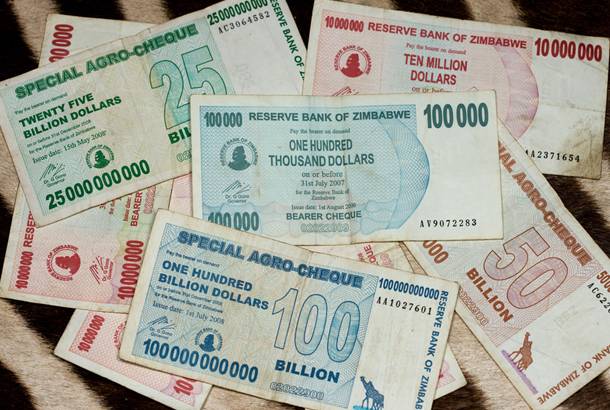 What souvenirs can I shop for in Zimbabwe?
As odd as it might sound, one of the best selling souvenirs in Zimbabwe is actually money. During the country's period of crazy hyperinflation, markets capitalized on the situation by turning the useless 100 trillion Zimbabwean dollar notes into a cool historical souvenir. Of course, there are plenty of more authentic African knick-knacks you can take home with you and a wander through one of the country's flea markets will usually prove fruitful.
Traditional carved wooden masks and sculptures, batik paintings and bold, statement jewelery in bright colors can all be sourced in the sprawling markets of the cities and the roadside stalls that are dotted along the highways. Woven baskets and beautiful fabrics with traditional African patterns are also popular purchases for travelers and can be transformed into clothing by a local tailor or left as it is and used for decorative purposes in your house.
Is bargaining acceptable in Zimbabwe?
In proper shops in Zimbabwe's big cities, such as Harare, most items will have fixed prices and will not be up for negotiation. Stalls, markets and family-owned stores, however, tend not to have any price labels and it is here that you will be able to engage in a bit of bargaining. The most important thing to remember while haggling is to make sure both buyer and seller are happy at the end of the transaction. It is also good form to remain in good humor and not to treat the situation as hostile. Bear in mind that a few pennies to you could make a lot of difference to the financial situation of some traders in Zimbabwe!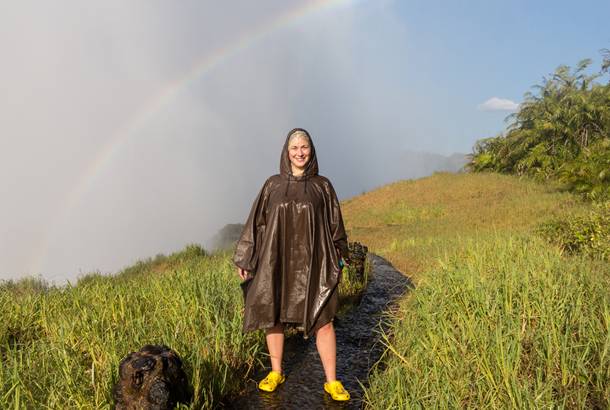 Is it safe for solo female travellers in Zimbabwe?
Women are unlikely to encounter any seriously threatening situations in Zimbabwe although it is unusual for women to be seen travelling alone. Foreign women, especially white women, are likely to attract a lot of attention simply because they look different but this is usually just curiosity. Staying confident and confronting any unwanted attention with a firm "no" are good ways to avoid becoming embroiled in any unpleasant situations. If joining one of our Zimbabwe group tours or safaris as a solo traveler, then your guide and safari team will be able to help you ward off any unwanted attention.
What is the duty free allowance for Zimbabwe?
Travelers over the age of 18 are permitted to bring the following into the country:
5L of alcoholic drinks (of which up to 2L may be spirits)
Goods up to the value of US$200
The following are banned from being imported: pornographic or obscene literature, flick knives, lockable knives, skin lightening creams containing hydroquinone and mercury, counterfeit money, prison-made goods, alcoholic drinks containing noxious chemicals, and anything deemed to threaten the morals of Zimbabweans.
Restricted items include drugs, firearms and ammunition, wildlife and wildlife products, agricultural produce, plants and plant products, soil, cultural relics and monuments, and local and foreign currency.
What is the currency in Zimbabwe?
The currency situation in Zimbabwe is complicated. The primary legal tender remains the Zimbabwean dollar, but US dollars and South African rand are currently widely accepted as legal tender. Check OANDA for the latest exchange rates. Credit and debit card usage is increasing but it is important to check in shops, restaurants, and hotels before paying that they will accept your card. Zimbabwe is also currently experiencing some cash shortages, which can cause issues but is speeding up the transition to electronic payment.
We recommend bringing enough cash to cover your stay in Zimbabwe (in either USD or ZAR) especially in the smaller denominations (US$1-20 and ZAR10 - 200) as there is always a shortage of change and shopkeepers will often refuse larger bills. Please also be aware it is illegal to leave Zimbabwe with over $2000 (or equivalent) in cash.
Zimbabwe introduced Bond Notes into circulation on 28 November 2017 which will be used alongside the US dollar and other currencies. These Bond Notes will be at a 1:1 parity with the US dollar. However, they are only legal tender within Zimbabwe and as such can only be used there. These Bond notes will be in $2 and $5 denominations and there will also be a new $1 Bond coin.
What do things cost in Zimbabwe?
Despite Zimbabwe being a desperately poor country, the recent hyperinflation and demonetizing of the Zimbabwean dollar has led to food becoming astronomically expensive. A simple meal can run up to USD $20 and basics can cost just as much, if not more, than they would do at home. Part of this is down to the arbitrary pricing system that was put in place when the US dollar was introduced and the other part is due to the fact that the majority of resources are imported from South Africa. Zimbabwe has a lot to offer those who visit but don't expect it to come cheap.
What sort of plugs do I need for Zimbabwe and what is the voltage?
Standard voltage is 220 volts. Primary sockets generally require the three round-pin varieties (type D and M) similar to South African sockets as well as the square pin variety (type G) similar to the United Kingdom sockets. We recommend that you pack a universal travel adaptor. You will need a voltage converter and plug adaptor in order to use U.S. appliances.
Is WiFi widely available in Zimbabwe?
WiFi can be found in Zimbabwe's main cities but given the high cost of internet throughout the country, it is not as prevalent as it is in other countries and frequent power outages often make it slow and unreliable.
What time zone is Zimbabwe on?
Zimbabwe is 2 hours ahead of GMT and does not observe daylight savings.
Travelling with Children
In southern Africa selected departures of our overland safaris are classified as 'Family Friendly' and these are noted under 'Prices and Dates' on the relevant tours. Family Friendly departures welcome children aged 6 – 17 years travelling with their parents on tour. Please note children will be occupying a seat on the Overland Truck, therefore they pay full price. Parents must be aware that travelers aged 18 years and older still frequent the trip and the tour is a participation overland tour.
Children aged 12 – 17 travelling with a parent or guardian are also welcome on Lodge Safaris on a request basis and subject to the agreement of the other passengers. Please note that children aged 12+ pay adult price. We can tailor-make private safaris for families.