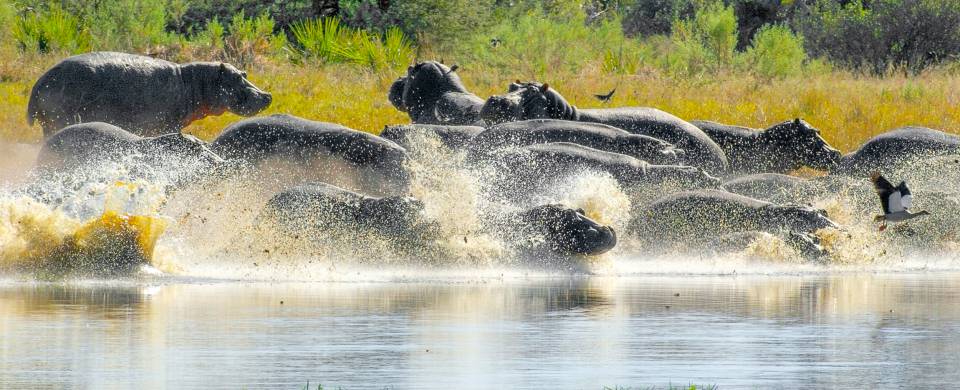 Trips and Tours to Moremi Game Reserve
About Moremi Game Reserve
Arguably one of the most beautiful game reserves in Africa, Moremi Game Reserve stretches out across some 4,871 sq km through the Okavango Delta and is made up of mopane woodland and acacia forests, floodplains and lagoons. The diversity of the landscape alone makes this park a must on anyone's itinerary, not to mention the prolific wildlife that inhabits the region. One distinguishing feature about the reserve is that it was the first of its kind in Africa to be declared as a protected area by local residents. This occurred in 1963 as a measure to combat increased hunting.
Read More
Birdlife is impressively varied, ranging from water birds to forest dwellers. There are many species of ducks, geese and an array of heron. Elephants are numerous, particularly during the dry season, as well as buffalo, giraffes, lions, leopards, cheetahs, wild dogs, hyenas, jackals and the full range of antelopes, large and small, including the red lechwe. Wild dogs, whose numbers are rapidly dwindling elsewhere, are regularly seen and are the fortunate participants of a protection project, which has been operating in the area since 1989.
Moremi is best visited in the dry season and game viewing is at its peak from July to October, when seasonal pans dry up and the wildlife concentrates on the permanent water. However, at any point during the year, game is visible in abundance (although the species that can be observed varies with the season). The trails through the reserve are well maintained, making it accessible for self-drive travellers. Alternatively, guides regularly take visitors on excursions, explaining the nature and habits of the animals as they pass.
Moremi Game Reserve Tours
Here are some popular itineraries that include a visit to Moremi Game Reserve. Alternatively, if you would like to include a visit to Moremi Game Reserve on a bespoke touring itinerary to Botswana, take a look at our tailor-made holiday planning section.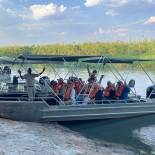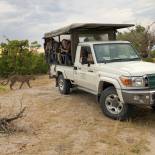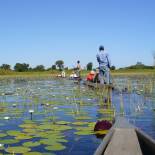 Show All Tours