It's no secret that Thailand boasts tropical beaches and jungle-clad islands but travellers will soon discover there's a whole lot more to this old favourite.
If your idea of paradise includes white sand beaches backed by swaying palms, crystal clear turquoise waters, tropical islands with their own character, dense jungle ripe for outdoor adventure and a delicious, aromatic cuisine, then Thailand is heaven on Earth.As one of Asia's most popular destinations Thailand has long enticed travellers with a well-developed tourism industry and a host of attractions from the bustling capital of Bangkok where gleaming skyscrapers overlook colourful Buddhist temples, to the timeworn ruins of Sukothai where the ancient Thai civilization once flourished.
Read More
In the north of the country you'll find Thailand's ethnic hill tribes living among forested wilderness where trekking enthusiasts will find plenty to keep them occupied. In the south there's no shortage of picture-perfect islands and beaches to choose from. Discover Thailand's most popular places on an escorted group tour with the chance to visit during the Yi Peng Festival or design your perfect culture and beach holiday with our tailor-made service.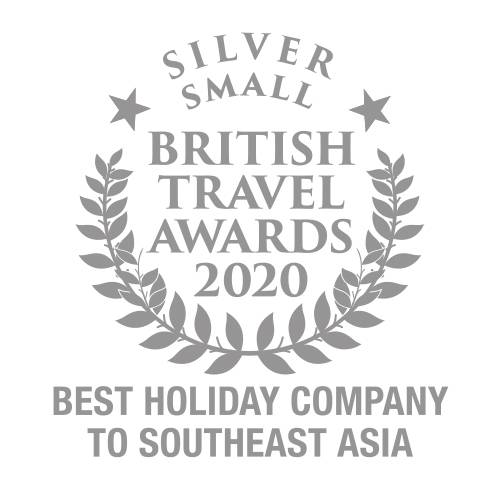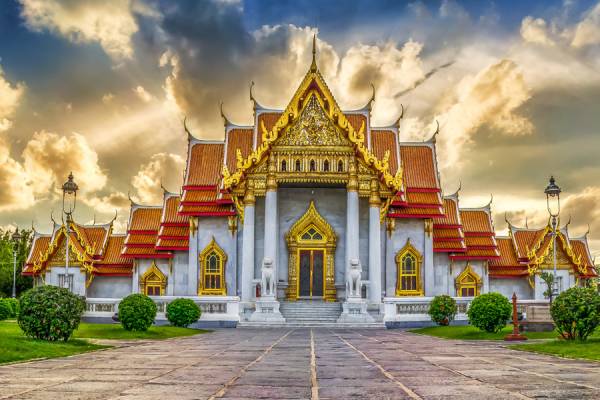 Thailand is a fascinating place to explore, from the capital city of Bangkok to the colourful hill tribes of Chiang Rai in the north and the beaches of Krabi and Hua Hin in the south.
For the ultimate flexibility, design your own bespoke holiday with our Tailor-made team. We'll select unique things to do in the places you want to visit and suggest some less-visited gems off the beaten track to ensure your Tailor-made holiday to Thailand is truly memorable.
Thailand Day Tours and Excursions
Whether you're visiting the pulsating capital of Bangkok, venturing to Chiang Mai in north for outdoor fun or heading straight to the idyllic islands of Koh Samui and Phuket for time on the beach, we have a range of day tours in Thailand.
Thailand tour reviews
Scoring an average traveller rating of 4.88 out of 5 based on 8 recent reviews — See All Thailand Reviews
"
Booked this tour originally just for the Lantern Festival, but it really offered so much more!! The lanterns were a dream experience, so much better than we could have imagined! The floating hotel is a once in a lifetime experience, and the stunning waterfalls at Erawan were a major highlight! Will definitely book another tour with On The Go, their guide Mhor was hilarious and constantly going over and above for us, and the group of people was one of the best I have experienced on a tour! I will be back!"
Kirsty H
• Submitted 26 Nov 2019
"
The tour - I would highly recommend Time for if you would like a taster of the history, culture and beauty of Thailand in the northern region and the 'countryside' around Bangkok.
The highlights of the trip included a fun cooking class in Chang Mai (run by a fantastic couple) and a night on a jungle raft in the River Kwai.
The group was small and very friendly. I really liked having a small group!
Our guide Tui was fantastic. She was friendly, accommodating and looked after the group. Tui went above and beyond her role.
I would definitely book another tour with On the Go. "
Sania Dar
• Submitted 30 Mar 2019
"
Fantastic tour. I had such an amazing time. Our guide was truly fantastic, always going the extra mile to give us an authentic feel of the country (we would jump into tuk tuks to get to local restaurants, she would give us advice on local dishes, places to see and was always full of very interesting facts about the Thailand).
Group size (12) was perfect, we had the freedom to quickly go places without relying on a big bus. It gave us spontaneity and the possibility to discover small local restaurants and delicacies. I truly believe the small group size, and the fact that we all had the same expectations and desires for the tour added even more value to the experience.
Absolutely everything was perfect (visits, boat rides, food, accommodation, nature, sightseeing...), and the Yi Peng festivities were breathtaking.
Hard to find anything to improve on,if I had to: the visit to the hill tribes village lacked some contextual info. We were all nervous about getting a "human zoo" feeling and wanted to understand more about the place, the people living in the village and their lives in our modern world.
Also, a quick warning about the train ride: it is virtually impossible to get any sleep as the lights are extremely bright for some reason. Other than those little details, everything was absolutely perfect. Thank you so much, I will definitely book with you again in the future!
PS : I can't stress enough how amazing our tour guide Nui was :)"
Sonia
• Submitted 14 Dec 2018
Recent Travel Articles on Thailand
Read All
Thailand and beyond
The best of Southeast Asia and the Land of Smiles
From the pulsating capital of Bangkok to the colourful markets of Chiang Mai in the north and the tropical islands of the south, Thailand has plenty to draw visitors. But whilst you're in the area, why not combine with neighbouring Myanmar and its beautiful temples or the captivating French-influenced cities of Laos on a private Tailor-made adventure.
Highlights of Thailand
With a bustling capital, endless pristine beaches and temples galore, there's plenty to see in Thailand. Some attractions have the edge however, and that's why we recommend these destinations to anyone taking a trip to Thailand: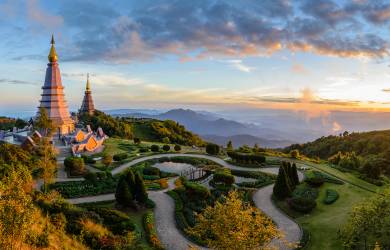 Visit the imposing Doi Suthep Temple high above the city, sample the local delicacies of Chiang Mai's sprawling night market and try your hand at Thai cuisine with a cooking class.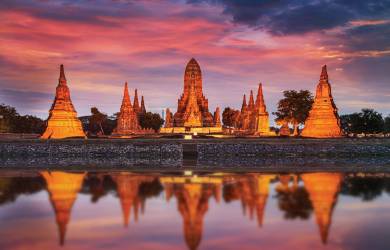 Explore the famous ruins of magnificent stupas and iconic Buddha statues with a guided tour of Ayuthaya, an ancient royal capital and one of Thailand's most religiously significant places.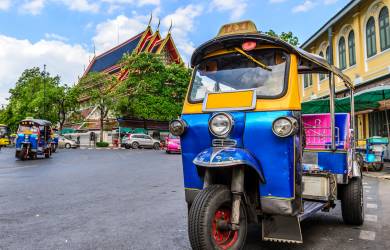 Jump on a tuk tuk for a tour of the capital visiting Wat Pho and the reclining Buddha, the colourful 24-hr flower market and striking Grand Palace before a longtail boat ride along the city canals.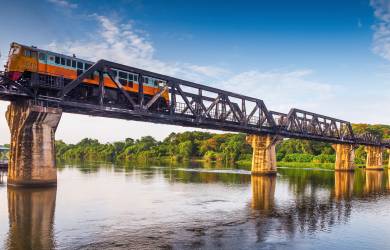 Pay your respects at the Allied War Cemetery and ride the train across the famous 'Bridge over the River Kwai' before settling down for the night in a floating jungle lodge.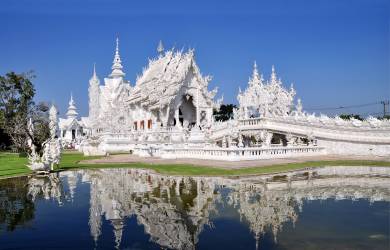 Travel through stunning karst jungle scenery to arrive at Chiang Rai for visits to a local Hmong market, colourful hilltribe villages and the unique White Temple of Wat Rong Khun.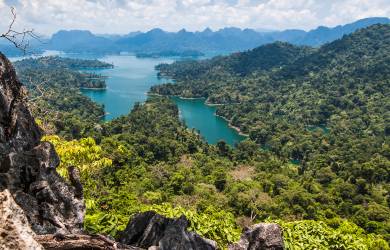 Walk through mangroves, sail along the coast, go river canoeing and explore staggering caves with the chance to sleep in a tree house lodge in this stunning national park.
Exciting Days, Comfortable Nights
Our Signature group tours place local interaction and authenticity at the heart of your travel experience.
For our Signature range, we maximize your days with excitement and then bring you home to specially selected accommodation with extra character, convenience and comfort, whether that's a five-star river boat on the Nile or a traditional Japanese Ryokan. Accommodation in this range features comfortable western standards, air-conditioning, WiFi and, where appropriate, a swimming pool.
On a Signature holiday, you'll be escorted throughout your trip by our qualified English-speaking local guides who'll show you all the must-see attractions and even the lesser-known sights.
To further add to that special touch, the group sizes in our Signature range are mid-sized: small enough to be intimate, but large enough that you can bond with new friends over common interests.
