PRIVATE TOUR: See the remarkable, rock-hewn 2nd century B.C. caves of Ajanta, adorned with exquisite paintings and sculptures of Buddha and view the impressive temples and monasteries of Ellora, home to the renowned Kailasa Temple.
Trip Highlights
Aurangabad - Bibi-ka-Maqbara (Taj Mahal replica), Panchakkib (water mill) and Aurangabad Caves
Ellora - Caves and Daulatabad Fort
Ajanta - Caves in the shape of a mammoth horseshoe
Included
Breakfast daily
Touring - Ajanta, Ellora and Aurangabad
Entrance fees for all included sightseeing
All relevant transfer and transportation in private modern Chauffeur driven air-conditioned vehicles
3 nights STANDARD hotels. SUPERIOR and DELUXE hotel options are also available upon request. Accommodation rating – See Trip Notes for details
Services of English-speaking Indian guides for all scheduled sightseeing
Return economy class flights Mumbai to Aurangabad
Not Included
International flights and visa
Tipping - An entirely personal gesture
Mumbai - Aurangabad. Early morning transfer to the airport for your included fight to Aurangabad and onward transfer to your hotel on arrival.

This afternoon we undertake a city sightseeing tour of Aurangabad. The Pani Chakki is a late 17th century water mill that displays the engineering skills of Malik Ambar, the architect of Aurangabad City. It is surrounded by a picturesque garden-landscape dotted with fish tanks. The Bibi-ka-maqbara was built by Aurangzeb's son as a tribute to his mother, Begum Rabia-ud-Durani. It is a replica of the Taj Mahal and stands out as the only example of Mogul architecture on the Deccan Plateau. Lastly today we visit the Aurangabad Caves No. 7 and 8, caves from the Mahayana school of Buddhism.

Please Note: Ajanta Caves are closed on Monday, Ellora Caves are closed on Tuesday.


Overnight: Aurangabad
Enjoy a full day excursion to Ajanta Caves. Nestling in an inner fold of the Sahyadri hills, 100 kms from the city of Aurangabad in the shape of a mammoth horseshoe are the 30 rock-hewn caves of Ajanta, dating from 2nd century B.C. and discovered in 1819, by a group of British Officers, these startling achievements took around 600 years to create. Carved with little more than a hammer and chisel, Ajanta, once the retreat of the Buddhist monastic orders features several 'Chaityas' and Viharas. The exquisite paintings and sculptures of Buddha's life belong to the Mahayana period.
Overnight: Aurangabad | Breakfast
Ellora Caves - Buddhist, Jain & Hindu sculptures
Aurangabad. This morning we head out to Ellora Caves. Impressive in their own right, are the rock-hewn temples and monasteries of Ellora that lie just 30kms away from Aurangabad City and are the meeting point for Buddhists, Jains and Hindus.

In all, there are 34 cave temples - 12 Mahayana Buddhist caves (550-750 A.D.), 17 Hindu caves (600-875 A.D.), five caves of the Jain faith (800-1000 A.D.) and 22 more caves, dedicated to Shiva, which have been recently discovered. Cave 16, the renowned Kailasa Temple dedicated to Lord Shiva, is probably the largest monolith in the world and is said to have taken 150 years to be built by 7000 labourers, working in continuous shifts. Lavishly carved and sculptured from a single rock, it bears testimony to the excellence of Dravidian art. It includes a gateway, pavilion, courtyard, vestibule, sanctum, sanctorum and tower. Cave No. 32, which is the assembly hall of Indra (God of rain), belongs to the Jain group. A shrine within the assembly hall contains the seated Mahavir, last of the 24 tirthankars and founder of Jainism. The lotus design details on the columns are the finest examples of craftsmanship in the Ellora complex.

Leaving Ellora Caves, this afternoon we enjoy an excursion to Daulatabad Fort, a labyrinthine structure that was once covered in Persian tiles.
Overnight: Aurangabad | Breakfast
Aurangabad - Mumbai. Transfer to the airport and fly to Mumbai. Upon arrival to Mumbai our arrangements end. If you are booking extra accommodation with us in Mumbai, you will be transferred to your hotel and the following day returned to the airport for your onward international flight.

Alternatively, you are able to book a hotel day use room with us. Where by a car, driver and room will be made available to you for use until the time of your international flight, later in the day.

If you'd like to extend your stay, we offer a variety of hotels, short stays and add-ons for you to choose from. Please read our best places to visit or best things to see each month for suggested places to visit on your holiday. If you can't find what you're looking for, please let us know so we can accommodate your request.

For information about visas, top travel tips, best time to travel and much more, browse our travel guide.
Breakfast
Prices shown are per person when there are 2 persons sharing a room, based on a travelling party of at least 2 adults. The 'Single Room' price is applicable when a single room is required. If travelling solo, an additional '1-person' supplement will apply.
Read More
Dates
Twin / Share
Single Room
27th Nov 2021 - 21st Jan 2022
Unavailable during this period.
-
-
The hotels listed below are ones which we frequently use on this tour. We reserve the right to substitute these hotels to ones of a similar standard.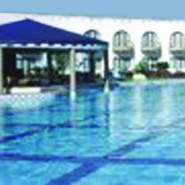 President Park, Aurangabad
The President Park is a stylish hotel, with airy, elegant rooms. Guests can enjoy a range of facilities during their stay and can while away the hours, when they are not out exploring Aurangabad, taking a dip in the beautiful pool or working up a sweat in the fitness centre. A range of different cuisines are served up in the Spice Avenue, the hotel's own restaurant, and drinks can be found in the bar and lounge area. The hotel is 4 km from the airport and 8 km from the railway station.
In Brief
Range
Trip Type
Starts
Mumbai
Ends
Mumbai
Departs
Any day of the year (Ajanta Caves are closed on Mon, Ellora Caves are closed on Tues)
Hotel Rating
Our rating: Standard
Tour Guide
Yes - for all included sightseeing
Meals
Breakfast: 3
Visiting
Aurangabad, Mumbai
Countries
OTG000624
Ajanta & Ellora - 4 days
Indian Subcontinent
Tailor-made
Indian Subcontinent
false
0
India
https://www.onthegotours.com/za/India/Ajanta-and-Ellora-4-days
https://www.onthegotours.com/repository/AjantaandElloraBoltOnsIndia-49621242319196_crop_flip_300_300_f2f2f2_center-center.jpg
Short_Stays