Sailing Tours and Holidays
Anchors aweigh for a seafaring adventure
See the world by boat
With 70 per cent of the planet's surface covered in water, our cruises take you to amazing places that are best seen from or only properly accessible by boat. Our collection of seafaring holidays include cruises in the wildlife-rich Galapagos Islands, sailing off Croatia's stunning coastline and island hopping in Greece. We also include a day or two on water on some of our regular tours, from river cruising the Yangtze and the Nile to junk boat sailing in Halong Bay and relaxing on a rice boat in Kerala.

For those feeling adventurous, why not embark on an expedition cruise to Greenland, or the Norwegian archipelago of Svalbard. We also offer Antarctic cruises which take in South Georgia and the Falkland Islands, for a true off the beaten track adventure.
Upcoming Sailing & Cruising tours
Trip Name
Starts
Departing
Price
Map
Classical Egypt & Nile Cruise - 11 days
Cairo, Egypt
12 Nov 2023
AUD $2,706

was

$3,865

30% off



Jewels of the Adriatic from Dubrovnik - 8 days
Dubrovnik, Croatia
25 May 2024
AUD $3,987

was

$5,695

30% off



Sailing Split - 8 days
Split, Croatia
25 May 2024
AUD $1,243

was

$1,775

30% off



Sailing Split Premium - 8 days
Split, Croatia
25 May 2024
AUD $1,761

was

$2,515

30% off



Creme de la Croatia Deluxe Superior - 8 days
Split, Croatia
25 May 2024
AUD $4,568

was

$6,525

30% off


Top sailing and cruising experiences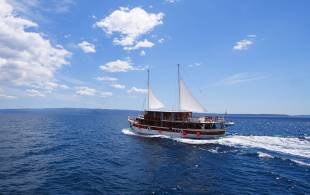 Sailing Holidays
Set sail off the coast of Croatia or Turkey on our week-long sailing holidays discovering the islands of the Adriatic or the Mediterranean coastline. At each stop there's the chance to independently explore fishing ports, medieval fortresses and secluded beaches with plenty of time to lounge out on deck or swim.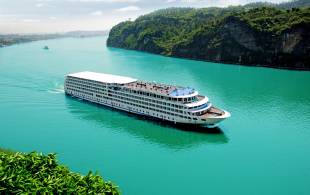 River Cruises
One of the most relaxing ways to explore the sites of ancient Egypt is on board a 5-star Nile Cruiser stopping to visit the ruins of Luxor and Aswan. In Thailand you can tackle the historic River Kwai, or you could opt for a luxury cruise in Peru to discover the Amazon Rainforest.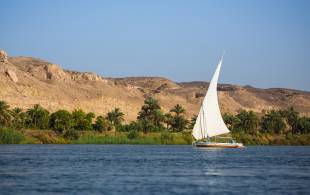 Houseboats & more
For something unique and unforgettable, on some of our tours we spend a night or two on traditional local boats from rice boats on the backwaters of Kerala in India to feluccas on the River Nile in Egypt and junk boats for a scenic cruise around Halong Bay in Vietnam with plenty of activities to keep you occupied.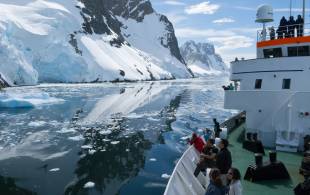 Antarctica Expeditions
Follow in the footsteps of famed explorers Roald Amundsen and with an expedition cruise to Antarctica. Setting sail from the city of Ushuaia in Argentina, explore the islands and Antarctica peninsula with adventures on land spotting penguins and sea lions, as well as whales in the icy cold waters.