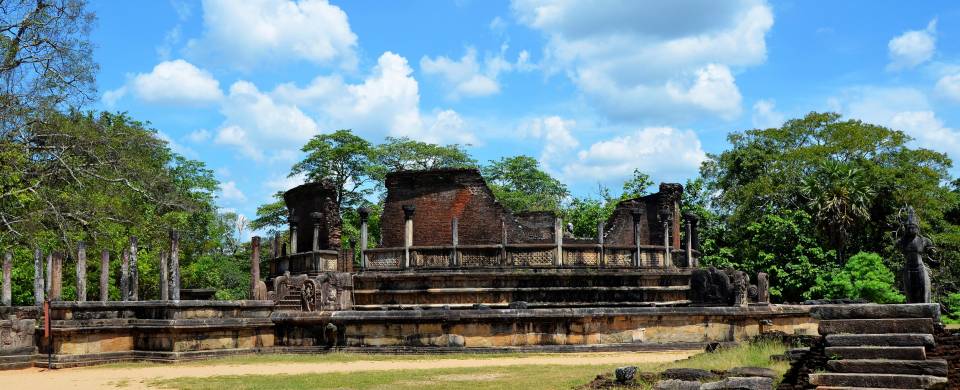 Trips and Tours to Polonnaruwa
About Polonnaruwa
The glory of ancient Sri Lanka is seen at Polonnaruwa, the medieval capital of the Island. An ancient and compact city, Polonnaruwa features 12th-century stone sculptures and the Gal Vihara – comprising three enormous Buddha figures, one reclining (it's 13 m long), one standing and one sitting. The statues, located in a cluster along a dirt road, are revered as being among the most sacred monuments in Sri Lanka. There are also palace ruins, great bas-reliefs and friezes.
Read More
King Parakramabu, who ruled in the late 11th century, built up Polonnaruwa into a magnificent walled city. He built the vast reservoir, Parakrama Samudra (the Sea of Parakrama), which is still in use today, and ordered the construction of monasteries, temples, palaces, bathing pools and Buddhist statues, all set in a forested park surrounded by moats. Polonnaruwa's Gal Vihara or Rock Shrine has the reclining Lord Buddha, near to another statue showing him seated in deep meditation, his throne adorned with lions and thunderbolts.
A second seated Lord Buddha, surrounded by Brahma and Vishnu, is set within a cave cut into the rock face that still bears traces of the frescoes which once decorated the walls. Also worth seeing is the 4 metre bearded figure holding a book and an inscribed stone "book" 9 metres long and around 50 centimetres thick. The Quadrangle, with 12 buildings standing on a platform in the centre of the ancient city and the Lankatilleke image house, a vast brick building with a standing Buddha at the rear, are also among the many magnificent remains.
Polonnaruwa Tours
Here are some popular itineraries that include a visit to Polonnaruwa. Alternatively, if you would like to include a visit to Polonnaruwa on a bespoke touring itinerary to Sri Lanka, take a look at our tailor-made holiday planning section.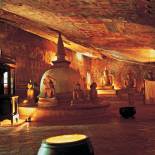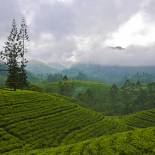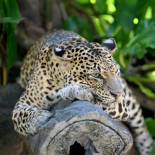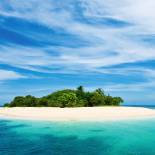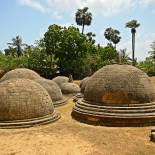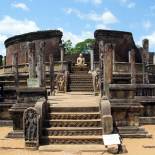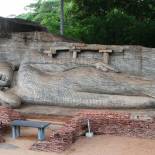 Show All Tours