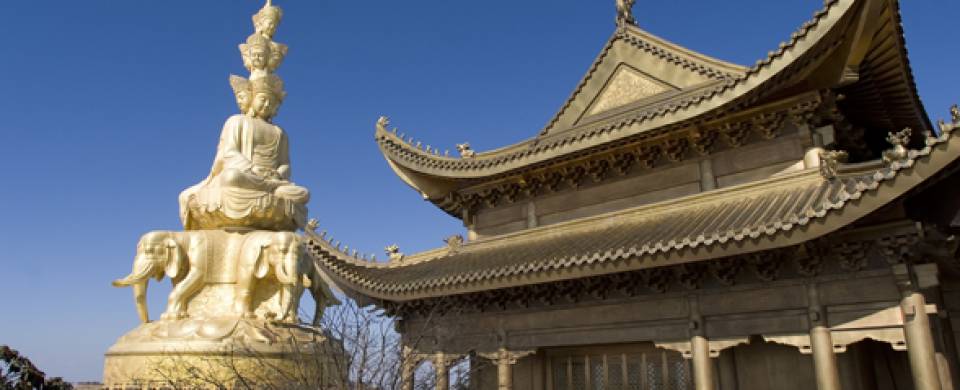 Trips and Tours to Emei Shan
About Emei Shan
Emei Shan in Sichuan Province in Southwest China has been designated a UNESCO World Heritage Site due to its incredible natural beauty and historical Buddhist sites. The mountain is characterised by lofty ancient trees, spectacular waterfalls, pristine brooks and numerous Buddhist temples and is blessed with a temperate climate, making it a very popular summer destination.
Read More
A full day's hike to the summit is a truly unforgettable experience but for those less active there are mini buses and cable cars. It's considered a blessing to see the splendid sunrise over the mountain and well-worth rising early for.
Emei Shan is a sacred Buddhist haven and one of the four most divine Buddhist Mountains in China. There are 30 Buddhist temples on the mountain and every morning streams of Buddhist pilgrims armed with joss sticks conquer the steep stairs of the mountain and swarm into the temples which include Baoguo at the foot of the mountain housing a massive bronze bell, Wanian temple, one of the largest on the mountain, and Qingyin Pavilion.
At the Gold Summit 3,077 metres above sea level, the views are outstanding and there is a spectacular four-side ten-direction golden statue of Puxian, a representation of great practice and great virtue. It is also the highest golden Buddha in the world and the crowning glory of the mountain.
Close to the Xianfen temple is the Jiu Lao Cave, a deep Taoist cave where pilgrims go to burn incence.
Emei Shan Tours
Here are some popular itineraries that include a visit to Emei Shan. Alternatively, if you would like to include a visit to Emei Shan on a bespoke touring itinerary to China, take a look at our tailor-made holiday planning section.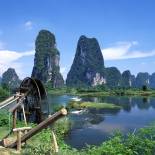 Show All Tours