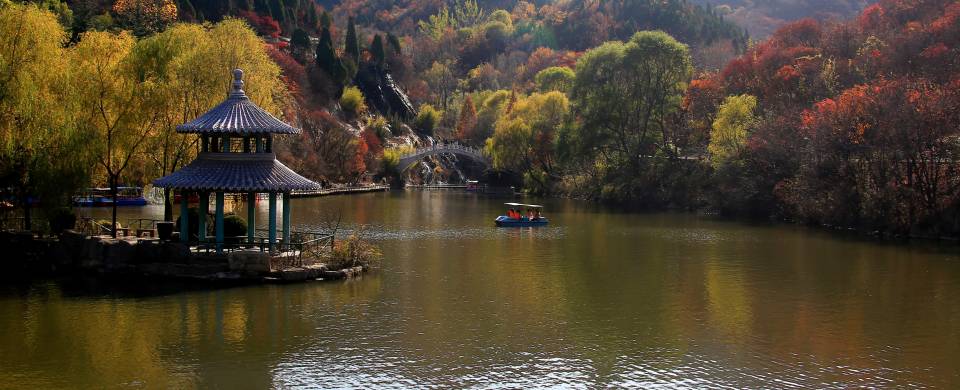 Trips and Tours to Jinan
About Jinan
Capital of Shandong province, Jinan sits south of the Yellow River as it makes its final thrust for the Yellow Sea. The ancient site on which Jinan is situated was probably settled as early as 4,000 years ago, owing to the discovery of ancient cultural relics. Jinan slowly developed during the Zhou Dynasty and by the Jin Dynasty Buddhism had begun to flourish. Various temples were erected making Jinan the religious centre of Shandong. To get a better insight about the region, visitors might want to pay a visit to the wonderfully informative Shandong Provincial Museum.
Read More
During the Northern Song Dynasty, Jinan became a prefecture and was called "the nation of literature and the place of wealth." Jinan became one of the biggest tax-collecting zones in the kingdom. The arts scene thrived and many of Jinan's residents became representatives of China's literary elite, a pattern that continues to this day. Indeed the city is known as the 'city of celebrities'. Jinan's fortunes were stilted during the Japanese Occupation and WWII, though since Deng Xiaoping's reforms, Jinan has strived to develop into a modern metropolis. Trade has opened up and Jinan's former industrial strengths have resurfaced.
Jinan is known for its many springs (many of which have since dried up) the most famous of which is Black Tiger Spring. Further drawcards include Daming Hu, a lake filled with pedal boats as well as numerous exquisite gardens and temples. Li Qingzhao Memorial Hall is also a prominent feature and commemorates one of China's most famous female poets who lived in the 12th century. Thousand Buddha Mountain, which is dotted with Buddhist statuettes is another point of interest.