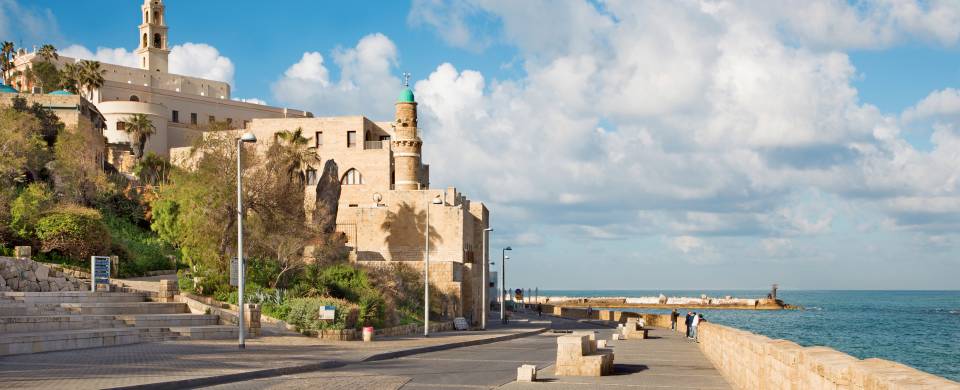 Trips and Tours to Jaffa
About Jaffa
They might share a municipal government but that is about the only thing that Jaffa has in common with Tel Aviv. While Tel Aviv is a thriving metropolis with bright lights and a buzz that permeates every nook and cranny, Jaffa is tranquil and imbued with old world charm. The beautiful port town is believed to be around 4,000 years old, making it one of the oldest in the world. With such a long lifespan naturally comes a rich and interesting history, which can be discovered by exploring the labyrinthine street, astonishing architecture and various places of worship.
Read More
Distinctly Middle Eastern, Jaffa has a lot to offer those who dedicate a bit of time to getting to know it. A hub of artistic talent, wandering through the narrow alleys here is an incredibly fruitful activity and will often lead you to stumble upon one of the city's 50 odd galleries, studios and boutiques. Once you've built up a bit of an appetite, it's time to check out Jaffa's culinary scene and decide whether you agree with the claim that the hummus at the Abu Hassan restaurants is the best in the world.
Once you've taken in the sights and sounds of Jaffa's inner region, make your way to the Old Port, the very heart of Jaffa's cultural heritage. Here you will be able to people watch at one of the many waterfront cafes, take a kayak lesson or indulge in a fresh fish dinner. If you're looking for something more tangible to take away from this magical city, head to the Jaffa Flea Market and pick up a souvenir or two. Alternatively, grab your camera and snap some shots of Tel Aviv from the lofty HaPisga Garden.
Jaffa Tours
Here are some popular itineraries that include a visit to Jaffa. Alternatively, if you would like to include a visit to Jaffa on a bespoke touring itinerary to Israel, take a look at our tailor-made holiday planning section.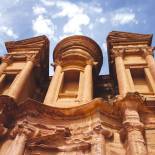 Show All Tours