Dense jungle. Wonderful wildlife. And one of the Seven Wonders of the World. Book your Brazil package today!
A sprawling land of green trees and bustling cities. The home of the mighty jaguar and the setting for Carnival. From rambunctious Rio de Janeiro to the biodiverse Pantanal wetlands and magnificent Iguazu Falls. Whatever your idea of adventure, a Brazil tour with On The Go Tours delivers.
And that's not all. Escorted by an expert guide and accompanied by a group of like-minded travellers, our tours take you to the main sights of Brazil in style. You'll leave with an understanding of this amazing country. And with lifelong memories.
Many travellers to Brazil like to take in more of the surrounding region at the same time. From the Lost City of Machu Picchu in Peru, to the thundering Iguazu Falls on the border with Argentina, our group tours take in much more than just Brazil!
So what are you waiting for? Dive into Brazil with our range of escorted group tours and private tours.
Brazil Group Trips & Tours
Our Brazil tours take in the highlights of this gigantic country, plus other nations in South America, including Bolivia, Argentina, and Peru - home to Machu Picchu. On Natural Wonders of Brazil, you'll discover the lively city of Rio de Janeiro and delve into some of the incredible nature in southern Brazil, from the Pantanal Wetlands to Iguazu Falls.

On our escorted group tours you are accompanied by a qualified tour leader and have a maximum group size of just 20. You'll stay in comfortable, well-located hotels with all sightseeing included, plus airport transfers for a hassle-free arrival and departure. If you'd like more information about a Brazil package then get in touch with our Reservations team today!
Brazil Private Tours
Our private tours in Brazil are perfect if you want to see the sights in Rio de Janeiro, Sao Paulo and elsewhere, but would prefer to do so with just your family or friends, rather than as part of a group tour. You can book a private Brazil package off the shelf with your preferred standard of accommodation, and they boast many of the same benefits as our group tours. Guided sightseeing, daily hotel breakfast and some other meals, plus all relevant transportation is included in the cost of your tour, so you can focus on what really matters - making the most of your Brazil trip!
Explore more countries like Brazil
Frequently asked questions about our Brazil tours
Will I visit Rio de Janeiro on your Brazil trips?
Going to Brazil and not visiting Rio de Janeiro is like travelling to Egypt and skipping the Pyramids! All of our group and private tours either start or finish in the city. Not only will you enjoy touring and time to relax on Copacabana beach and ride to the top of Sugarloaf Mountain, but this means that if you want to spend even more time in Rio de Janeiro before or after your tour, this can easily be arranged!
When is the best time to visit Brazil?
Brazil is large, so its climate is varied and driven largely by the Amazon rainforest, which dominates the geography of Latin America. June - December is the dry season in the jungle, which is considered the best time to visit. If you're heading south to Rio de Janeiro then June - September is your window for the driest weather (Carnival takes place in February!). Brazil can largely be visited all year round and November - March is also a popular time to explore. There's more information about
when to plan your Brazil trip
with our guide.
Will I have a guide on your Brazil tours?
Yes you will. We offer a range of escorted tours and packages in Brazil, and you will be accompanied by a tour leader. You will enjoy included guided sightseeing at all the main points of interest in every city and country you visit.
How big are your tour groups in Brazil and what is the age of your travellers?
Our Brazil trips depart with a minimum of four passengers and have a maximum group size of 20. The average age of our travellers is around 48, though we also welcome lots of people in their 20s and 30s on our holidays, as well as older passengers into their 70s. if you have a sense of adventure and a desire to see the world, then you'll fit right in on our group tours!
What is the standard of accommodation on your Brazil trips?
What sort of transportation do you use on your Brazil tours?
Airport arrival and departure transfers are included on all of our Brazil group tours and most relevant transportation is in private vehicles.

Where necessary or practical, we also make use of public transportation including buses, trains and boats on your Brazil tour. Your tour leader will handle the logistics so you needn't worry about missing the bus or train!

On tours where we travel across multiple countries, some internal flights are also necessary. These are included in the cost of your tour and are clearly labelled on the itinerary for each tour page.
Is Brazil a safe destination for travellers from the LGBTQ+ community?
According to the
2022 LGBTQ+ Travel Safety Index
, Brazil scores a B- rating for LGBTQ+ traveller safety, ranking 33rd out of 203 countries.
Same sex marriage is legal, and there are broad constitutional and worker protections in place for people of all sexual orientations. Hate crimes against members of the LGBTQ+ community are criminalized and 51 - 75% of consulted citizens consider Brazil a good place to live for gay and lesbian people. There are no legal punishments for same sex relations and most trips for LGBTQ+ travellers to Brazil are trouble-free.
The LGBTQ+ Travel Safety Index is designed to provide a good overall picture of attitudes towards the LGBTQ+ community in each country and may not reflect the experience of foreign travellers to the country.
Can I drink the tap water in Brazil?
The tap water in Brazil is not safe to drink and may make you unwell, so we strongly recommend sticking to filtered and bottled water. You should also avoid using the tap water in Brazil to brush your teeth, and avoid salads that may have been washed at the tap.
As a solo traveller will I have to pay more for my Brazil package?
On our Brazil group tours, we are able to match up solo travellers with another traveller of the same sex, so you don't need to pay a single supplement. If there is not a solo traveller of the same sex for you to share with, you will be given a single room to yourself at no extra cost. Please contact us if you would like to take up the room share option.

If you are a solo traveller who would prefer to guarantee the privacy of your own room, then you can choose to pay the single supplement, the price of which is listed on each tour page.
What is the current travel advice for Brazil?
The Best of our Brazil Trips
Famous for its raucous street parties and sizzling hot beaches, Brazil has plenty more besides, from mighty waterfalls to fashionable cities and is a top holiday destination for urban dwellers and nature lovers alike. Take a look at our favourite picks to get you inspired for your Brazil adventure.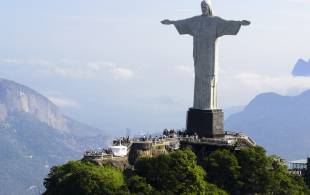 Rio de Janeiro
With its world-famous Copacabana beach, Sugarloaf Mountain and iconic Christ the Redeemer looking out over the city, Rio de Janeiro offers no end of attractions to an adventurous traveller. Nestled between towering mountains, which offer some stunning views, it's a city with ample natural beauty to boot. Plus of course, it's home to the annual Rio Carnival!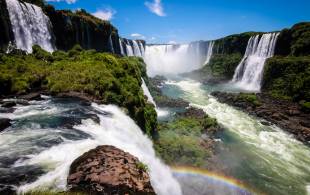 Iguazu Falls
The awe-inspiring Iguazu Falls, consisting of 275 cascades, sits on the border between Brazil and Argentina and is truly one of the most breathtaking sights in the world. The national park surrounding the falls is a UNESCO World Heritage Site, covered in thick rainforest and home to the mighty jaguar.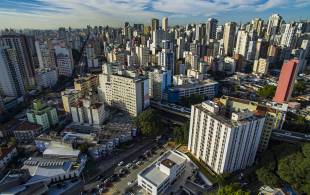 Sao Paulo
Sao Paulo is a melting pot of different cultures, each one contributing something to the city's exciting atmosphere. There are endless dining options scattered throughout the area, including popular rodizio, and the city is also home to some of the best museums on the continent.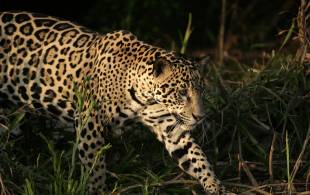 The Pantanal
The largest intact freshwater wetland ecosystem in the world, the Pantanal teems with life. From the majestic jaguar to crocodiles and a myriad of bird species, it's arguably an even better place than the Amazon Rainforest to embrace Brazil's wild side. Hiking, horse-riding, and boat trips are all great ways to explore the region.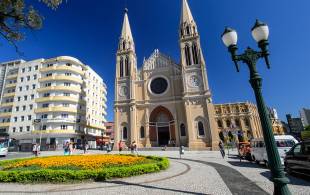 Curitiba
The chic, modern city of Curitiba is home to the futuristic-looking glass bus stations that revolutionized inner city transport in Brazil. The quality of life in the city is second to none and there's an abundance of green space, making it one of the most environmentally friendly cities in the world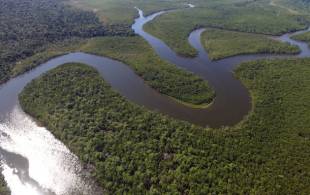 The Amazon Rainforest
The Lungs of the Earth and the most biodiverse place on Earth. Around 60% of the Amazon Rainforest is found in Brazil. It's well-known that the Amazon is under siege from loggers, miners and other industries, and one of the best ways to protect this incredible wild place is to visit as a tourist, proving that it is better economically to keep the rainforest intact for future people and wildlife.