Beach and Culture Vacations
The perfect combination of sightseeing and fun in the sun
Nothing quite beats topping off a culture-rich trip than topping up your tan with a relaxing few days of sun, sand and sea and we've got a select collection of vacations where you can do just that. Whether it's combining the sights and delights of India's Golden Triangle with the sandy shores of Goa, the ancient treasures of Egypt with the warm waters of the Red Sea, or a thrilling wildlife safari in Tanzania with the island bliss of Zanzibar, our trips that combine the best of both beach and cultural touring are hard to look past. And for real water babies, we also offer a selection of week-long sailing and cruising vacations in Croatia and Turkey.
Upcoming Beach and Culture Tours
Trip Name
Starts
Departing
Price
Map
Festive King Ramses - 13 days
Cairo, Egypt
16 Dec 2022
USD $1,596

was

$1,995

20% off



King Ramses - 13 days
Cairo, Egypt
16 Dec 2022
USD $1,596

was

$1,995

20% off



Festive Road to Jordan - 16 days
Cairo, Egypt
23 Dec 2022
USD $2,291

was

$2,545

10% off



Road To Jordan - 16 days
Cairo, Egypt
23 Dec 2022
USD $2,291

was

$2,545

10% off



Best of Morocco - 13 days
Marrakech, Morocco
27 Dec 2022
USD $1,463

was

$1,625

10% off


Top Beach and Culture Combo Destinations
There's plenty of destinations that offer fascinating culture with stunning beaches that makes ideal two-part vacations - spend the first half touring around your chosen destination and experiencing what makes that country so unique before hitting the shores for a much-needed break. To the list below you could also add Burma for the temples of Bagan and the beaches of Ngapali, or Cambodia for the temples of Angkor and resort of Sihanoukville, or even Vietnam for its epic history and divine cuisine with miles of coastline to choose from.
Top Beach and Wildlife Combo Destinations
For serious outdoor enthusiasts, a beach break is a perfect end to a vacation that includes ample adventure in the great outdoors and wildlife galore. Africa is the destination to visit, combining a safari in some of the world's greatest national parks, with a few days on the beach in Zanzibar or Cape Town. Here's some inspiration on how you can best combine wildlife and beach.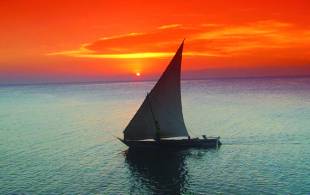 Home to the Serengeti and the Ngorongoro Crater, Tanzania has long been a safari favorite with the Great Wildebeest Migration one of its standout spectacles of nature. Off the coast lies the idyllic island of Zanzibar where you can unwind on fine powdery sands and swim in crystal clear waters.
Recommended Tour:
East Africa Encompassed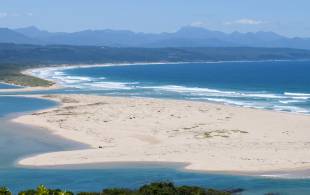 A popular safari destination for families thanks to the malaria-free region of the Eastern Cape, South Africa is home to the Big 5 and then some. Here you can visit famed game reserves before following the coastal Garden Route to stop off at secluded bays, rocky coves and sandy beaches for watersports and nature hikes.
Recommended Tour:
Wonders of the Garden Route
Get in touch to start planning your beach & culture vacation →
If this has you reaching for your passport and suitcase, get in touch! Our reservations team would be happy to discuss the destinations mentioned here and any itineraries you may have in mind so feel free to contact us to start planning that dream beach vacation with a difference.