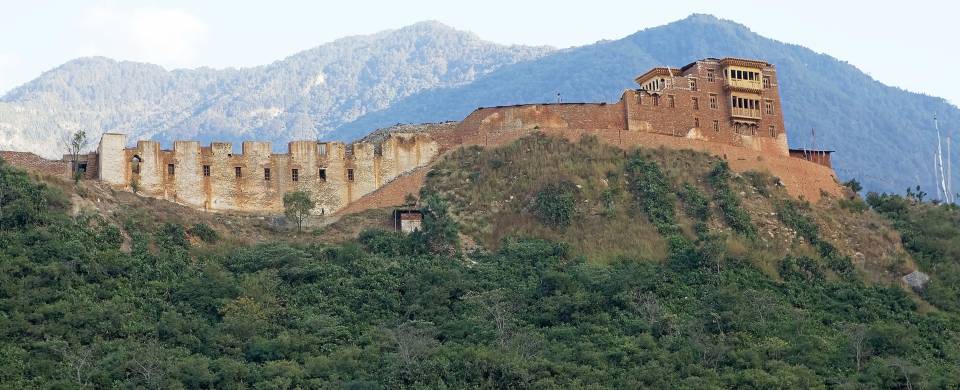 Trips and Tours to Wangdue
About Wangdue
Nestled within the ubiquitous mountains of Bhutan, Wangdue is a small market town that sits outside the gates of the dzong that dominates the district. The Wangdue Dzong was built in 1638 and believed to be named after a young boy seen playing in the sand of the nearby river. It is a dramatic example of Bhutanese architecture as it follows the contours of the ridge high over the river. Cacti were planted on the slopes of the river to prevent invaders from climbing up to the dzong.
Read More
The town of Wangdue is fondly named the 'matchbox town' as many of its buildings are temporary houses made of wood. It is an important gateway to the far flung districts of Eastern Bhutan and offers a glimpse into the medieval farming lifestyle of local villages. The town is also home to a number of other temples of interest, including the Chimme Lhakhang. Built on a scenic hillock overlooking the valley below, the temple was dedicated to the Mad Monk – Drukpa Kinley. The temple of Sha Radap houses the image of the guardian deity of the Wangdue Phodrang region where locals pay frequent visits to seek his blessings.
Lying in the beautiful Phobijkha Valley is the Gangtey Goemba monastery, established in the 17th century. This quiet, remote valley is the winter home of black necked cranes, which migrate from the arid plains of Tibet in the north to pass the winter months in a milder climate. Every year a festival is held in Gangtey, celebrating the arrivals of these rare and beautiful creatures.
Wangdue Tours
Here are some popular itineraries that include a visit to Wangdue. Alternatively, if you would like to include a visit to Wangdue on a bespoke touring itinerary to Bhutan, take a look at our tailor-made holiday planning section.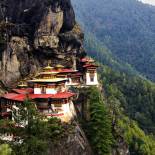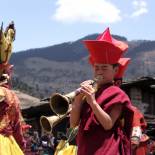 Show All Tours