Discover the best of South America on our selection of tours or tailor-make your dream holiday to the land that's home to Machu Picchu and the Amazon
With snow-capped peaks, awe-inspiring glaciers, dense rainforests and vast deserts, South America and its natural beauty packs quite the punch, providing a host of outdoor adventures. Add to this attractive colonial towns, ancient ruins and colorful indigenous markets and you'll soon discover there's an equally impressive cultural variety.
Read More
Head to Brazil for stunning beaches and vibrant festivals or marvel at legendary Machu Picchu in Peru. Explore the Amazon Rainforest in or cruise around the Galapagos islands to see animals not found anywhere else in the world. In Bolivia you can drive across the other-worldly salt flats of Uyuni whilst in Chile you can marvel at perfectly conical volcanoes and pristine lakes. For foodies, Argentina is a dream destination with phenomenal steak and world-class wines perfectly complementing the sensual art of Tango.
Journey to South America with On the Go on a small group tour or design your own customized vacation with our tailor-made service.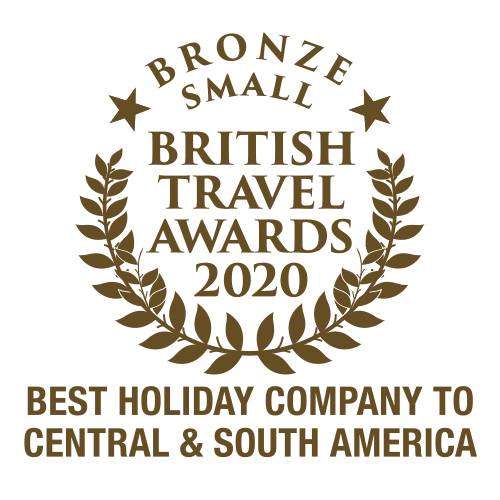 South America Group Tours
South America Expedition Cruises
South America Private Tours
Explore the diverse countries of South America
Natural Wonders Galore
The best of South America's landscapes
South America is a continent of tremendous contrast when it comes to natural beauty from the vivid blue expanse of Lake Titicaca in Peru to the dazzling salt flats of Bolivia, the mighty volcanoes of Ecuador to the parched deserts of Chile, the stunning scenery of Argentina's Patagonia to the thundering cascades of Iguazu Falls in Brazil - discover this and much more with our range of tours to South America.