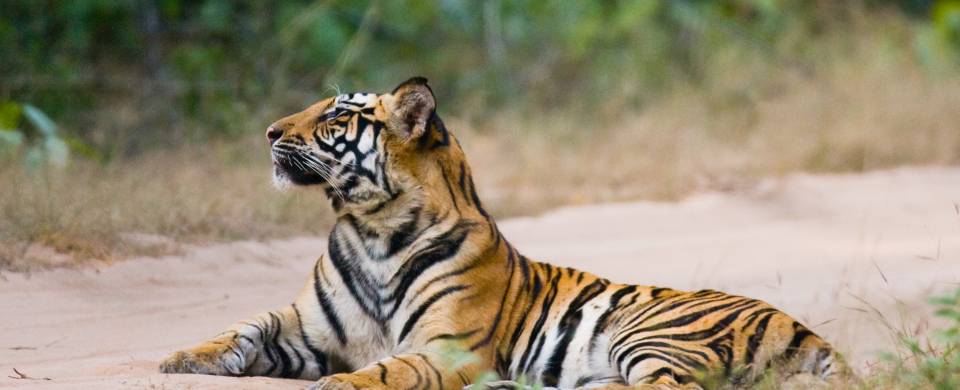 Trips and Tours to Bandhavgarh National Park
About Bandhavgarh National Park
Stretched across the undulating hills of Madhya Pradesh, the Bandhavgarh National Park is one of India's most exciting wildlife reserves. Named after an ancient fort that sits within the area and formerly the hunting grounds for the Maharaja of Rewa, this park draws in travelers from around the world thanks to its abundance of Royal Bengal tigers. It is estimated to have the highest concentration of these majestic cats in all of India and is considered one of the top destinations for tiger safaris. Given the relatively small size of the park, sightings are more likely than in some of India's other, larger reserves.
Read More
Although the main attraction of the Bandhavgarh National Park is its collection of tigers, there are dozens of other animals that can be spotted during an excursion along its trails. Langurs, deer and wild boars are all commonly seen as are foxes and jackals. Much less frequently witnessed are the 40 or so leopards that slink through the trees. The white tiger is also believed to live within the park's leafy confines but is very, very rarely seen.
Most visitors to this park choose to explore it on a jeep safari as this allows for the most mobility and makes spotting the animals easier. Guests to Bandhavgarh also have the opportunity to drive to the Bandhavgarh Fort, which is situated on top of a hill, 811m above the ground. Built in the 10th century, this beautiful relic is steeped in legend and mystery and is well worth the time it takes to get to it. Prior permission to visit this historical site is required.