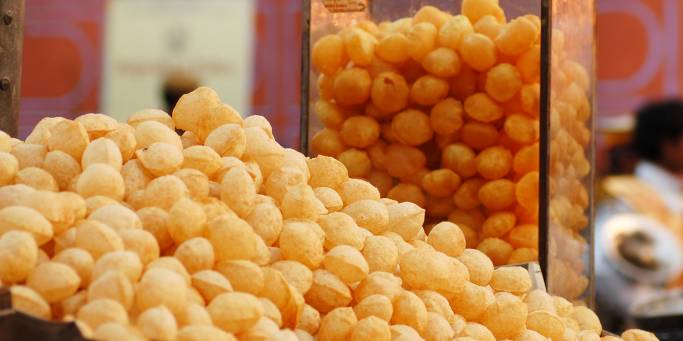 Explore the vibrant and colorful streets of Old Delhi on this walking tour that takes you to some of the most famous and delicious spots in the city. This tour is the perfect way to experience the authentic, diverse cuisine and culture of Old Delhi.

You'll discover the history and culture of Chawri Bazar, the first wholesale market of Delhi and the home of the legendary tawaifs (courtesans). Experience the aromas and flavors of Khari Baoli, the largest spice market in India - where you'll find everything from saffron to cardamom. Immerse yourself in the vibrant and colorful Bazar Matia Mahal, located opposite the majestic Jama Masjid, one of the largest mosques in India.

The best part will be savoring the taste of various street foods, including chats (savory snacks), kulfis (frozen desserts), chicken dishes, sheermals (sweet bread) and more.

The tour will combine a mixture of metro, electric rickshaw and walking to get around.

This add-on is a day excursion that can be added to any group tour departing from Delhi on a Saturday
| Prices | Dates | Price/Person | Single Supp. |
| --- | --- | --- | --- |
| Backstreets of Delhi | All Dates | $95.00 | - |
Additional Information
Departs: Saturdays from our group tour hotel in Delhi
Duration: 4-5 hours
Starts: 11am Ends: approx 4pm
A minimum of 2 persons is required to operate this trip.
Note: flights need to arrive into Delhi before 08.00am on day 1. Pre tour accommodation is advised and can be booked upon request.
Special departures: to coincide with our Diwali, Festival of Lights tour & our Holi Festival of Colour tour.
What's Included
Transportation is a mix of metro to and from your hotel, electric rickshaw and on foot during the walking tour portion
English speaking guide and food enthusiast
Tasting of 8-10 unique street food delicacies
Available On: