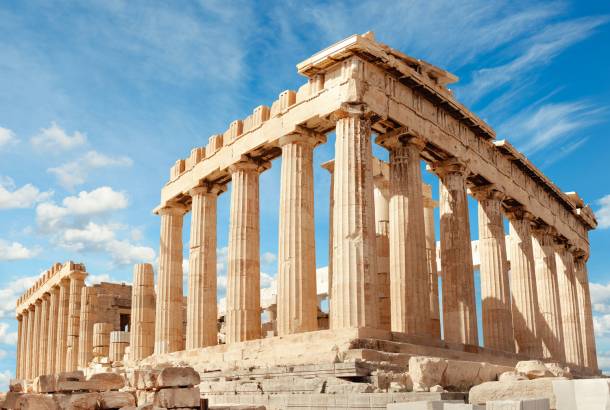 Whether you're planning an island-hopping adventure in Greece or a tour of the many marvels of the mainland, there's a few things you'll want to know before you go. Here you'll find loads of useful info from health advice to shopping tips, a guide to the cuisine and details on the currency.
What vaccinations do I need for Greece?
You should seek medical advice from your local health practitioner before travelling to Greece and ensure that you receive all of the appropriate vaccinations. Just make sure you're up to date for recommended vaccinations for your home country, including measles, mumps and polio. Other vaccines to consider are Tetanus and Tick-borne Encephalitis. Visit the NHS Fit to Travel page or the CDC Traveler's Health Page for more information.
Is it safe to drink the tap water in Greece?
This depends on where you are in Greece. In large cities, such as Athens, the tap water is generally safe to drink and there will be readily available water fountains. In the countryside and on the Greek islands, bottled water is recommended. It is readily available across Greece, so if you are more comfortable drinking bottled water throughout your stay in Greece then this is absolutely fine.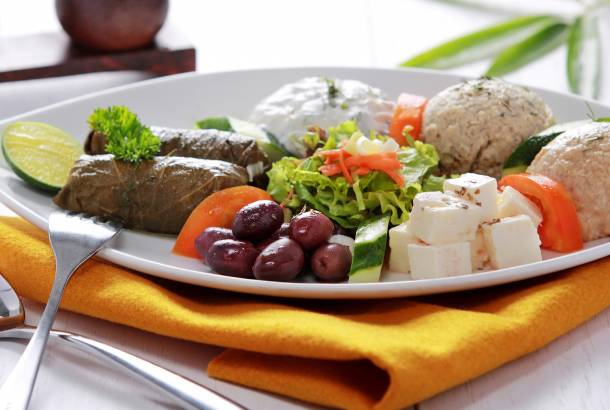 What's the food like in Greece?
Greek food has a venerable history dating back to antiquity. Although the country's rocky terrain limits its agricultural output, cooking and cuisine are essential to its culture. Olives, cheese, and wheat are integral parts of the local diet, appearing in salads, stews, and breads. Seafood at restaurants – often squid, octopus, mussels, and fish - is likely to come fresh from the Mediterranean, especially on the Greek islands.
Greek cuisine is simple but incredibly varied. In terms of popular dishes, you will find moussaka (aubergine & lamb casserole), souvlaki (spit-roasted meat), and dolmades (vine leaves stuffed with meat & herbs) in many tavernas and restaurants, sometimes with regional variations. Meat-free options include briam (roasted vegetables in tomato sauce), and of course, Greek salad with olives & feta cheese. For indulging your sweet tooth, pastry shops serve delicacies such as Turkish-inspired baklava (filo pastry layered with honey and chopped nuts). Ice cream and honey with yogurt are also common sweet snacks.
Drinks are a major part of the traditional dining experience. Ouzo, an anise-flavoured spirit distilled from pressed grapes, is Greece's most popular alcohol, usually served as an aperitif with iced water and some small appetizers. Be careful not to drain your glass too quickly – it is a strong drink, meant to be enjoyed over a period of time.
Safe eating while travelling in Greece
Food hygiene standards in Greece are relatively high, so travellers are unlikely to fall ill from food poisoning during their trip. As with anywhere in the world, it is important to be wary of any meat or fish that has not been cooked thoroughly. If food looks old, unclean or poorly prepared, it is best to avoid it.
Is it standard to tip in Greece?
Tipping customs in Greece vary widely. Service charge may be included in the bill, but tipping remains a common practice, especially in popular tourist destinations. Your tip should reflect the service so if it was excellent, 10% is an added bonus. At some restaurants, a small mandatory 'cover charge' for bread & water is also included in the bill (usually about one Euro per person). Taxi drivers usually expect tips and it is also standard to tip hotel porters and local tour guides. If the concierge is particularly helpful, people often tip 1 to 2 Euros.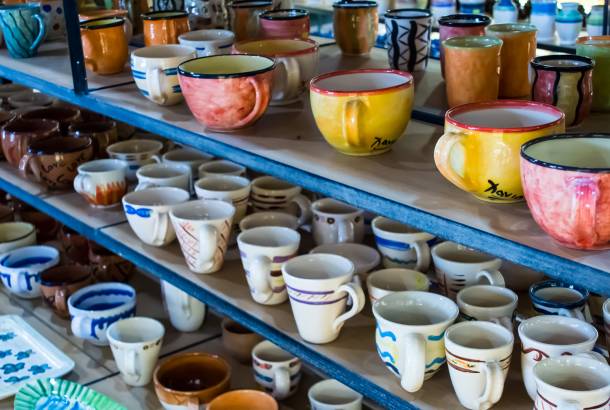 What's the shopping like in Greece?
Greece is a cultural haven, and you will find a wide range of arts and crafts wherever you go. Locally hand-crafted ceramics, textiles, wood carvings, and jewellery make for wonderful souvenirs, especially from the Greek islands. Many destinations pride themselves on specific products – for instance, the monasteries at Meteora are famed for hand-painted religious icons. If you are shopping for antiques, do beware of fakes and stick to reputable traders.
In Athens, the ancient tradition of the agora (public forum) continues today in spaces such as the Monastiraki market, where you will find souvenirs for all tastes, ranging from tailor-made leather sandals to mass-produced Parthenon replicas. Another popular shopping option nearby is Ermou Street, which offers a wide selection of local and international brands. The island of Thessaloniki also caters to shoppers with its boutique–filled main square and a variety of malls near the city centre.
If you are looking for souvenirs for the foodies in your life, or for you to enjoy the taste of Greece when you return home, there are numerous options. Olive oil from the Peloponnese, honey from Attica, and wines from Santorini are excellent products to look out for.
Is bargaining acceptable in Greece?
When buying from street vendors or shopping at local flea markets, bargaining may be acceptable in Greece - not if there are clearly displayed fixed prices. In shops, restaurants and other stores, bargaining is generally not accepted.
Is it safe for solo female travellers in Greece?
Greece isn't a dangerous country for women to travel in although solo travellers are advised to have their wits about them, particularly in larger cities like Athens or popular island resorts like Mykonos. Travellers are advised to stick to main streets, well-lit areas, stay in groups where possible, take taxis over walking late at night, and keep an eye on their drink when out in bars & clubs. Women may be subjected to unwanted attention from men when travelling alone but ignoring this will often mean the men stop. As for pick-pocketing, like any tourist destination, keep an eye on your things. On the whole, Greece is a safe and wonderful country to visit as a solo woman.
What is the duty free allowance for Greece?
Greece is in the European Union. If you are travelling from the UK, you are entitled to buy fragrance, skincare, cosmetics, champagne, wine, selected spirits, fashion accessories, gifts and souvenirs - all at tax-free equivalent prices.
If you are travelling from within the EU, there is no limit on the amount or value of goods you may import, providing your goods are for personal consumption. Goods imported for commercial purposes are subject to duty and the following guideline amounts are in place to determine whether this is the case:
800 cigarettes or 400 cigarillos or 200 cigars or 1kg of tobacco
10L of spirits over 22% volume, 20L of alcoholic beverages less than 22% volume, 90L of wine (no more than 60L of sparkling wine) and 110L of beer
If you are arriving from a non-EU country, the following goods may be imported into Greece by travellers over 18 years of age without incurring customs duty:
200 cigarettes or 100 cigarillos or 50 cigars or 250g of tobacco
4L of wine (excluding sparkling wine) and 16L of beer and 1L of spirits over 22% volume or 2L of alcoholic beverages less than 22% volume
Other goods up to the value of €430 for air and sea travellers and €300 for other travellers
It's not permitted to import meat or dairy products into Greece from outside the EU. Also prohibited are unauthorised firearms and ammunition.
What is the currency in Greece?
The official currency in Greece is the Euro. Check OANDA for latest exchange rates.
British Pounds, US Dollars and other major currencies can be easily exchanged locally in banks or bureau de change prior to departure. Credit cards such as Visa and Mastercard are widely accepted in most major hotels, restaurants and shops, but keep some cash on hand, especially on the islands and in smaller towns. Use of American Express is not as common.
Traveller's Cheques are not recommended as they're often difficult to exchange and incur high fees.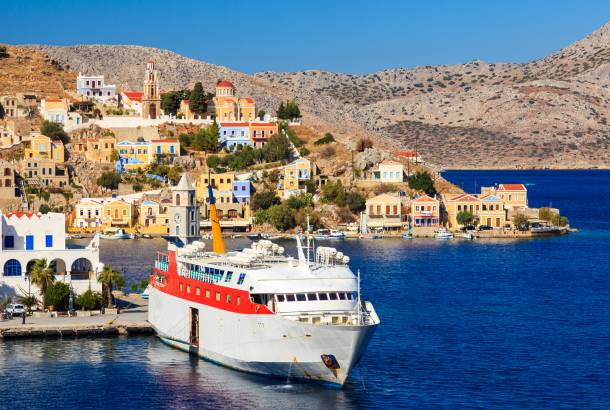 What do things cost in Greece?
Although Greece has become a hugely popular tourist destination in recent years, it remains relatively affordable. We recommend if you are on a budget that you avoid the often overpriced restaurants and cafes that line the main squares and chose places to eat a few streets back. A meal in an inexpensive restaurant with drinks will cost around USD $12, and a pint of domestic beer costs about USD $4.10, while a one way ticket on public transport will only set you back about USD $1.65.
What sort of plugs do I need for Greece and what is the voltage?
Standard voltage is 220-240 volts. Primary sockets generally require European plugs of the two round-pin variety. We recommend that you pack a universal travel adaptor. You will need a voltage converter and plug adaptor in order to use U.S. appliances.
Is Wi-Fi widely available in Greece?
Greece is a modern, developed country, and Wi-Fi access is the norm in most hotels, restaurants, cafes and bars. Connection may be a bit more patchy in rural areas, but this is to be expected in most places. And some hotels may charge for Wi-Fi access in hotel rooms, but it will generally be free to use in the lobby.
What time zone is Greece on?
Greece lies in the Eastern European Time Zone, which is 2 hours ahead of Greenwich Mean Time (GMT +2).
During summer, daylight-saving is observed in Greece, where the time is shifted forward by 1 hour so it becomes 3 hours ahead of Greenwich Mean Time (GMT +3). After summer the time in Greece is shifted back by 1 hour to Eastern European Time. In 2017, daylight savings takes place between 26th March and 29th October.
See Also
To help you plan your trip to Greece, check out our handy Travel Guide resources:
Best Places to Visit
- ancient monuments and stunning islands in Greece
Best Time to Visit
- climate and seasons in Greece
Tourist Visas
- what to know before you go