Top 10 Destinations in Namibia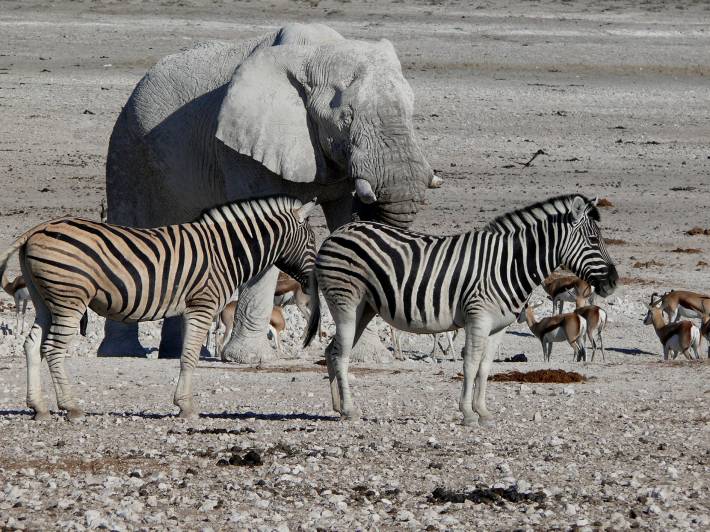 Our pick #1
Established in 1907, Etosha was Namibia's first conservation area and it's one of the world's finest game parks, home to many rare and endangered species. The Etosha Pan dominates the park which is usually dry but fills with water briefly in the summer months, attracting pelicans and flamingos in particular. The lack of water in the park is what makes it so special for game viewing. Wildlife is much easier to find because it gathers like clockwork at the few reliable water sources in the park. Periannual springs attract a variety of game and birds throughout the year, including the endangered black rhino and the endemic black face impala. Etosha is renowned for its wonderful floodlit waterholes, which are great for game viewing at night.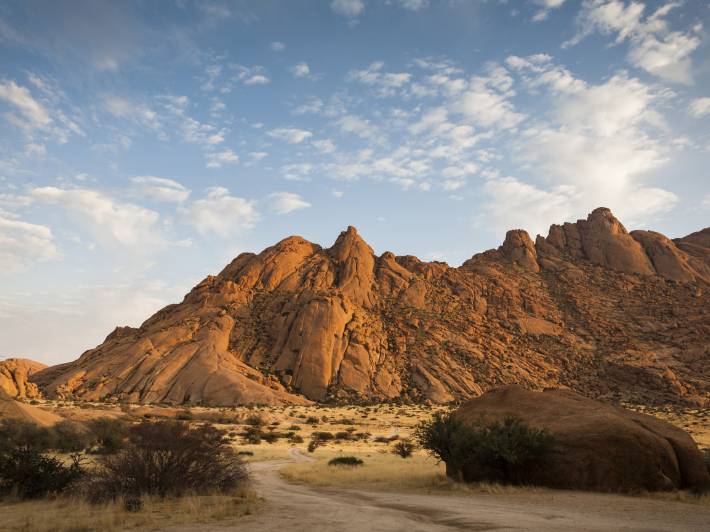 Our pick #2
Damaraland is wild and rugged with incredible geological formations, towering mountains and the incredible Petrified Forest with its ancient uprooted blackened trees. Northern Damaraland is wonderful for game viewing, with its unique desert adapted black rhinos and elephants. In the south, iconic Gross Spitzkoppe and Brandberg mountains are home to a wealth of ancient rock art, although it is Twyfelfontein which has the most extensive and impressive rock art collection in Africa, with approximately 2,500 Bushmen rock engravings and paintings dating back to 1000 AD.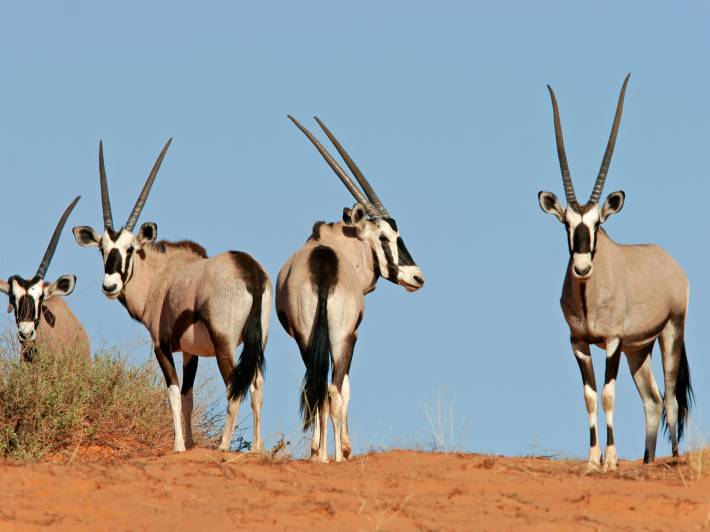 Our pick #3
Namib Naukluft is an ecological reserve within the Namib Desert, which is believed to be the oldest desert on Earth. The spectacular and haunting landscape of the rocky Naukluft Mountain massif, endless desert and towering sand dunes is an incredible sight to behold. Sesriem is the gateway to the legendary giant sand dunes of Sossusvlei (60kms away). Reaching 300-metres in height, with razor sharp spines and ever changing colours, the Sossusvlei dunes are the largest in the world. A climb to the top of Dune 45 or a hot air balloon ride over dunes is not to be missed. Another attraction in the area is the rugged 14km long Sesriem Canyon.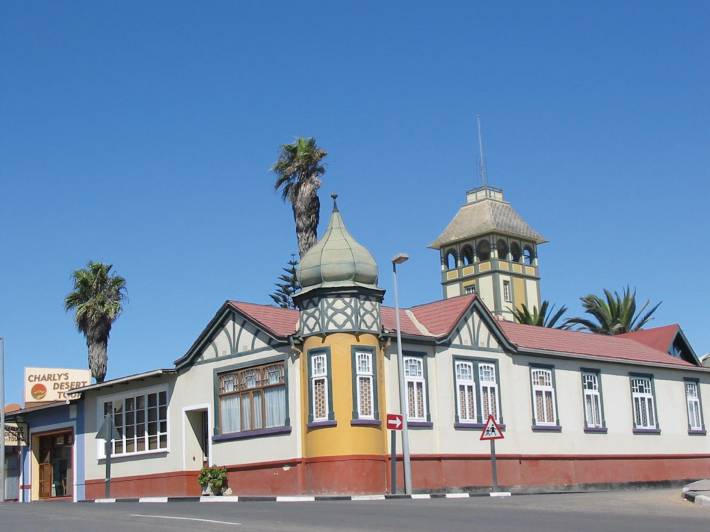 Our pick #4
Swakopmund, on Namibia's rugged Skeleton Coast is a popular coastal town with a distinct German feel, its beautiful colonial architecture, stands in stark contrast to the surrounding Namib Desert. As well as a pristine beach, Swakopmund has excellent restaurants, bars and shops, and has fast become the adventure capital of Namibia - quad biking, sky diving, deep sea fishing and dune boarding are just a few of the activities on offer.
Our pick #5
Windhoek is the bustling capital of Namibia, located in a picturesque valley bordered by the Eros Mountains and the Auas mountains. The influence of the German colonial rule is still evident in the city, which has a unique blend of colonial and modern architecture. The city centre can be easily navigated on foot and places of interest include the Namibia's National Museum, the Ink Palace and historic Christ Church.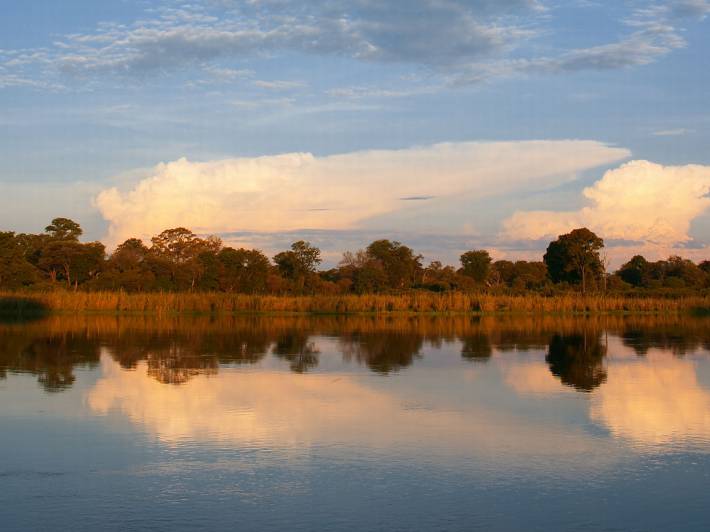 Our pick #6
The Caprivi Strip is a narrow strip of land approximately 450km long, which borders Botswana, Angola, and Zambia. Caprivi is a beautiful semi-tropical region, consisting largely of wetlands and lush tropical waterways, with five rivers all traversing the region. There are four excellent reserves in the Caprivi Strip - Mudumu, Mamili, Mahango, and Bwabwata which have an abundance of wildlife including large herds of elephants, lions, giraffes, buffalo, and hippos. It's also a bird-watchers paradise, home to more than 450 recorded species. Carmine bee-eaters in particular are known to nest in huge colonies along the riverbanks of the Caprivi Strip, sure to be a highlight for any ornithologists out there!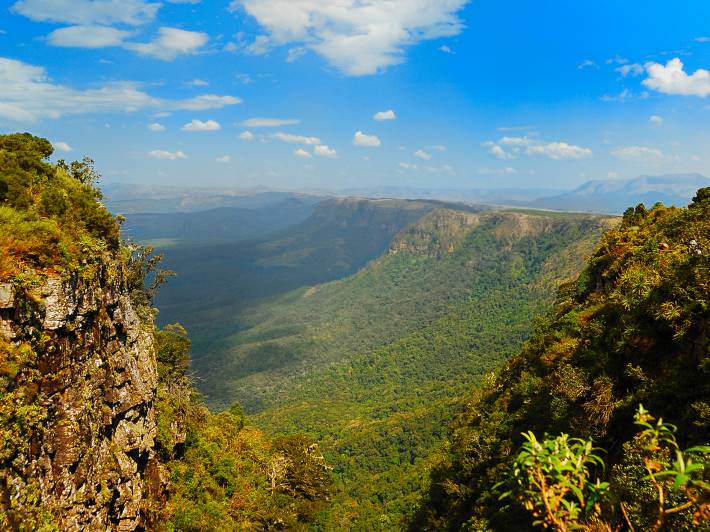 Our pick #7
Southern Namibia is home to the spectacular Fish River Canyon which is over 1000 million years old, 160km long, 550m deep and up to 27 km wide in places, making it the second largest canyon in the world. There are amazing view points from which to admire the canyon with its kaleidoscope of colours, and several wonderful hiking trails including the famous Fish River Canyon Trail, a gruelling 5 day challenge.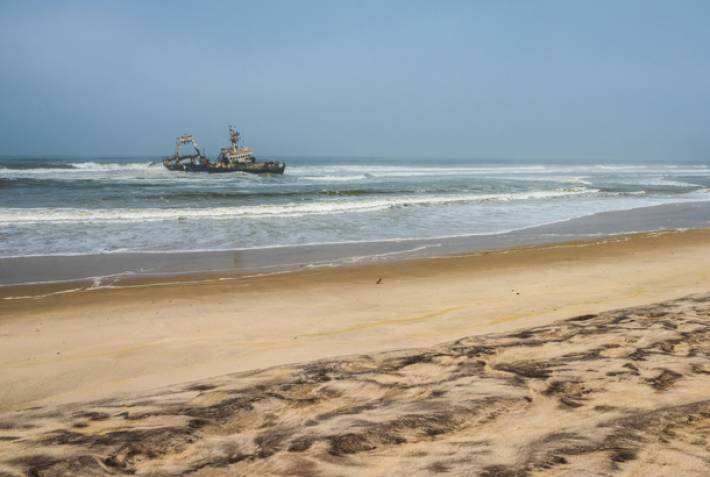 Our pick #8
Skeleton Coast
The Skeleton Coast is one of the world's most unusual seaside landscapes. It was nicknamed 'as areias do inferno' by the Portuguese sailors, meaning 'The Sands of Hell' and indicating the treacherous nature of this stretch of coast. It's a graveyard of shipwrecks, with the eerie skeletons of the ships washed up amongst those of whales and seals, some of them residing here since the early 1900s. The bleak beauty of the Skeleton Coast can be found in the north of Namibia with the national park protecting one third of the coastline. The wildlife isn't too far away - you'll find the desert-adapted black-backed jackal and brown hyena as well as huge herds of honking Cape fur seals. Slightly further inland you'll see baboon, giraffe, lion, black rhino and elephant.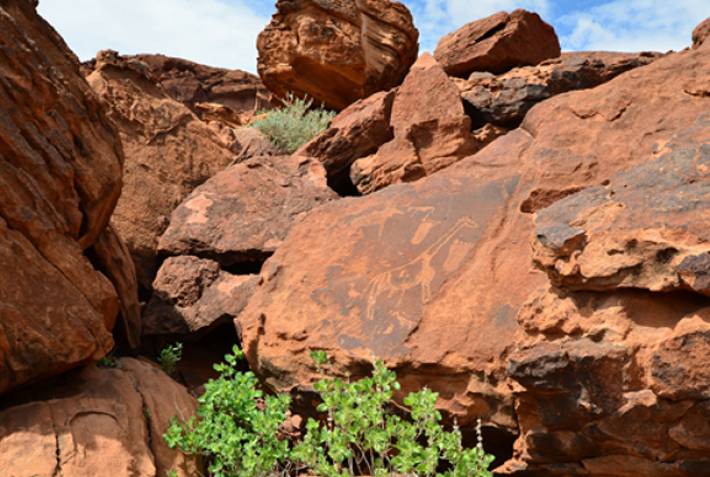 Our pick #9
Twyfelfontein
A trip to Twyfelfontein takes you on a journey back in time. Some 2,500 rock paintings are spread out over 212 slabs of rock creating an open-air museum showcasing the history of the Sans people. It's Africa's largest concentration of rock engravings. The artwork depicts rhino, ostrich, giraffe, elephant and people in red ochre across the stones. Some of the paintings date back 6,000 years with the newest ones produced 2,000 years ago. As well as displaying the Sans people's ancient hunter and gather techniques, the rock art plays an important part in their ritual practice. Twyfelfontein was classed a National Monument in 1952 and is one of Namibia's most visited sites.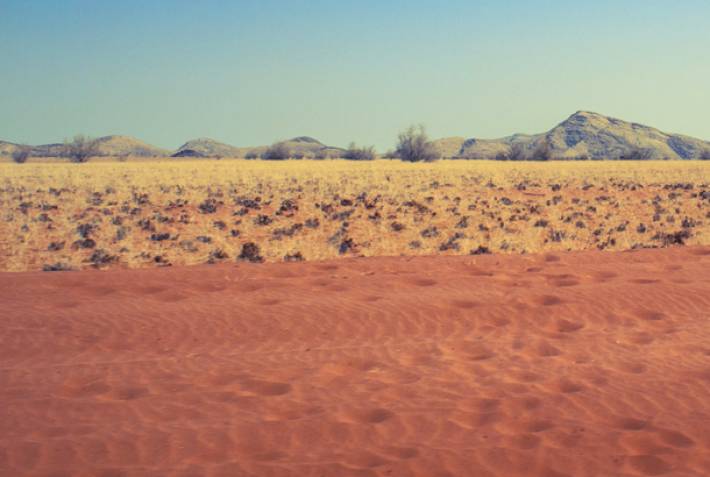 Our pick #10
Kaokoland
In a country full of wild rugged landscapes, Kaokoland is one of Namibia's best. Head here for a true off-the-beaten-track adventure. Opuwo is the administrative capital of this sparsely populated area with just one person in every two kilometres. Previously the region was inhabited by the Ovambo, Nama and Herero people and now has a large community of Himba people, the highly skilled tribe who have the expertise to survive in one of the world's harshest environments. Van Zyl's Pass, Namibia's most notorious, is found here in Kaokoland. Threaded between two steep mountain ranges it's an extreme off-road experience, the most challenging in Namibia. It's advised you journey this road with someone who has practice of driving through boulders, rocks and ravines.
Recommended tours to Namibia
Now you know about the must-see destinations in Namibia, how about you join us for an adventure in the country? Here are our favourite tours to Namibia!
Overlanding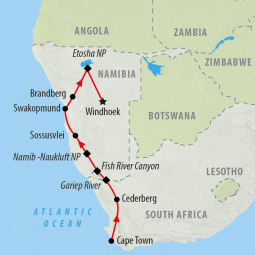 14 days FROM R0
Handpicked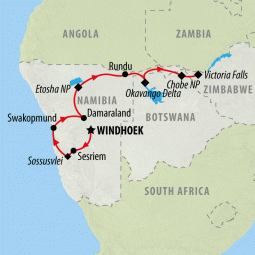 14 days FROM R80,605
Private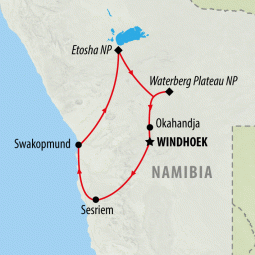 9 days FROM R36,985