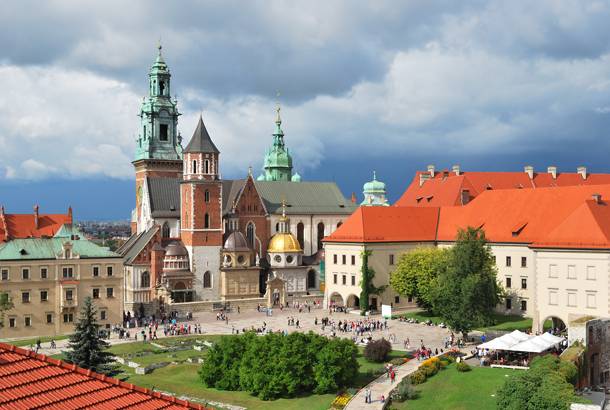 It's always a good idea to be prepared when you're travelling. If you're planning a visit to Poland then make sure you're prepared with our top travel tips covering all the essentials. Find out what currency and which type of plug you'll need, and learn more about the food and shopping opportunities.
What vaccinations do I need for Poland?
You should seek medical advice from your local health practitioner before travelling to Poland and ensure that you receive all of the appropriate vaccinations. As a guide Diphtheria, Hepatitis A and Tetanus are strongly recommended.
Is it safe to drink tap water in Poland?
Like in most European countries, the tap water in Poland is generally considered safe to drink. We recommend you bring along a reusable water bottle on tour. This will save you money and help to protect the environment by reducing your plastic footprint.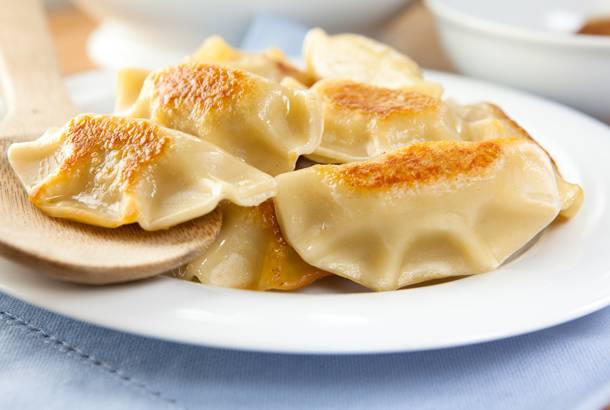 What's the food like in Poland?
Poland's cuisine matches its eclectic history and foreign influences, sharing similarities with Slavic and Central European cuisine. Meals are hearty affairs with an emphasis on meat with chicken, beef and pork the most common varieties. Winter vegetables such as cabbage accompany many dishes and cream and eggs are used freely.
An earlier start to the working day means that most Polish eat their main meal around 4-5pm, which will often consist of three courses starting with a soup such as barszcz, the Polish beetroot borscht, or a cold herring and potato salad, followed by a main meal that will consist of roasted meat, sauerkraut and boiled potatoes, rice or cereals. To finish the meal a pastry dessert may be served.
Typical Polish specialties include kołduny - meat dumplings, Zupa ogórkowa - a cold and sour cucumber soup, and bigos - a filling meat and cabbage stew. Wild mushrooms grow throughout Poland and often feature in home-cooked meals and dishes served in restaurants when in season.
Like many of their neighbours, bread forms an integral part of the Polish diet with a preference for crunchy crusts and soft insides. Made from rye or wheat, bakeries all over the country will have their own bread variety with sesame seeds or caraway and onion used for extra flavour and texture.
Beer and vodka are the most commonly consumed alcoholic drinks in Poland. The country is Europe's third largest beer producer and it is normal to drink beer with most main meals. Vodka is generally produced from grain or potatoes and is taken as shots throughout meals. So maybe leave the hire car at the hotel!
Safe eating while travelling in Poland
Poland has very good hygiene standards so travellers have an extremely low risk of getting sick from food whilst on holiday. Nevertheless, basic precautions still apply and you should avoid eating anything that looks old or like it might not have been cooked thoroughly (especially meat and fish). A good rule of thumb is to look for restaurants that have a queue of locals outside, as this will be where the best food is usually found – people don't wait for food without a good reason.
Is it standard to tip in Poland?
Tipping is generally expected and greatly appreciated in Poland as workers in the service industry usually earn quite a low wage. In a restaurant it is customary to leave around 10-15% on top of the bill. Be aware when tipping in restaurants that if you hand over your money and say 'thank you', this is taken as an indicator that you don't want any change. In upmarket hotels, a tip of USD $2 for bell boys and around USD $1 per day for housekeeping is appreciated. For taxis, a tip of around USD $1 or rounding up the fare is a nice gesture.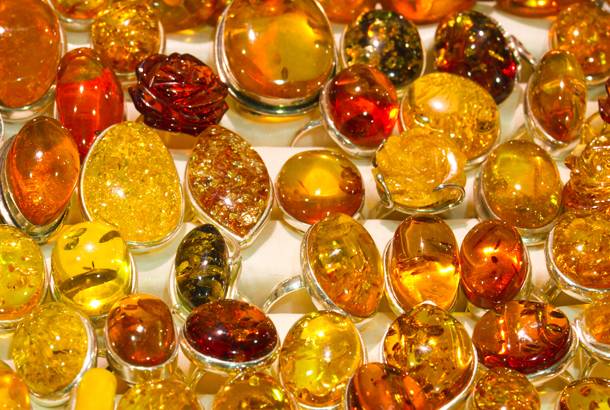 What souvenirs should I shop for in Poland?
Poland is a great place to purchase amber, whether it's just the stones you're looking for or amber jewellery. The reason for this is that Poland is located in the Baltic, a region that is home to the largest known deposit of amber that dates back million of years. As the native gemstone of Poland, amber can be found everywhere from street sellers to high-end stores though the quality will depend on how much you wish to spend and where you buy from.
If you are heading to the famous salt mines then be sure to pick up one of the lamps made from salt crystals – a unique souvenir to decorate your home. Vodka is also a popular purchase as good quality vodka can be found at very low prices throughout the country. For more consumable knick-knacks, head to one of the farmer's markets and pick up some smoked sheep's cheese or a basket of gingerbread.
Is bargaining acceptable in Poland?
In most shops there will be a fixed price for the goods on sale, which is not negotiable. In markets and bazaars, however, it is possible to try bargaining only if there is no price marked on the item. Haggling is not a part of Polish culture so don't be surprised if your attempts at bargaining are shut down. You are more likely to be able to swing a discount if you are purchasing multiple things.
Is it safe for solo female travellers in Poland?
Poland is an excellent destination for solo females and those who travel there will be delighted at how hassle-free their trip is. Foreign women do not attract much attention in Poland or at least no more than they would do at home. If you do find yourself being the target of someone's catcalling or pestering, a firm 'no' is enough to get the message across. Although the country is safe, basic precautions should still be followed such as not walking in isolated areas alone at night and keeping an eye on your drink when out in bars & clubs.
What is the duty free allowance for Poland?
If you are arriving from a non-EU country, the following goods may be imported into Poland by travellers over 17 years of age without incurring customs duty:
200 cigarettes or 100 cigarillos or 50 cigars or 250g of tobacco (if arriving by air or sea)
40 cigarettes or 20 cigarillos or 10 cigars or 50g of tobacco (if arriving by land or rail)
4L of wine and 16L of beer and 1L of spirits over 22% or 2L of alcoholic beverages less than 22%
Other goods up to the value of €430 for air and sea travellers and €300 for other travellers
The following are banned from being imported into Poland: unlicensed firearms and ammunition, narcotics, meat and dairy products from outside the EU. Endangered species require a permit.
You may only import small quantities of plants, fruit and vegetables for personal use, otherwise they require a phytosanitary certificate.
What is the currency in Poland?
The official currency in Poland is the Zloty. A zloty is made up of 100 groszy and comes in denominations of 200, 100, 50 and 10 in notes and 5, 2 and 1 in coins. Check OANDA for the latest exchange rates.
Euros, British Pounds, US Dollars and other major currencies can be easily exchanged locally in banks and bureaux de change or prior to departure. We recommend you avoid exchanging currency in airports, as the rates offered here tend to be uncompetitive.

Credit cards such as Visa and Mastercard are widely accepted in most of the major hotels, restaurants and shops. Use of American Express is not as common.
Traveller's Cheques are not recommended as they're often difficult to exchange and incur high fees.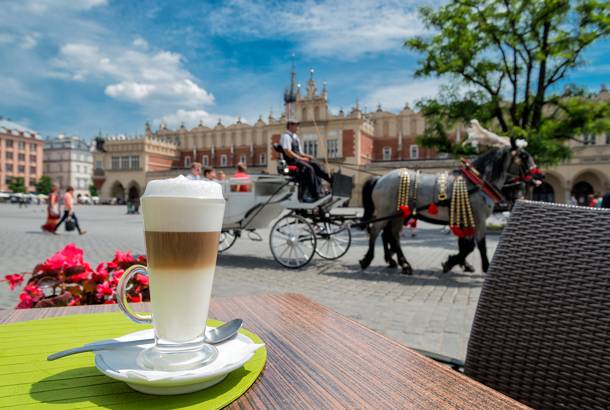 What do things cost in Poland?
Poland is one of the cheapest European destinations to visit. A good quality hotel will cost no more than USD $100 per night, and if you're prepared to sacrifice some of the quality, you'll be able to find some prices as low as USD $50, especially if travelling outside peak seasons. A meal out in a standard restaurant will set you back USD $10-15 per person and a beer normally costs USD $1.50-2, depending on what you are drinking and if you head to one of the main tourist traps. Poland's main cities generally have a cheap and reliable public transport network.
What sort of plugs do I need for Poland and what is the voltage?
Standard voltage is 230 volts, AC 50Hz. Primary sockets generally require European plugs of the two round pin variety. We recommend that you pack a universal travel adaptor. You will need a voltage converter and plug adaptor in order to use U.S. appliances.
Is WiFi widely available in Poland?
Yes, WiFi is available in the majority of restaurants, bars and cafes and will usually be of a reasonably good quality.
What time zone is Poland on?
Poland is 1 hour ahead of Greenwich Meantime (GMT). From the last Sunday in March to the last Sunday in October, Poland observes Daylight Saving and is 2 hours ahead of GMT.