Make sure you're prepared for your visit to South Africa with our round-up of Top Travel Tips, covering everything from vaccinations to currency, drinking water to internet access. You'll also find what type of plug is used and the duty-free allowance plus lots more. Look no further for your holiday planning.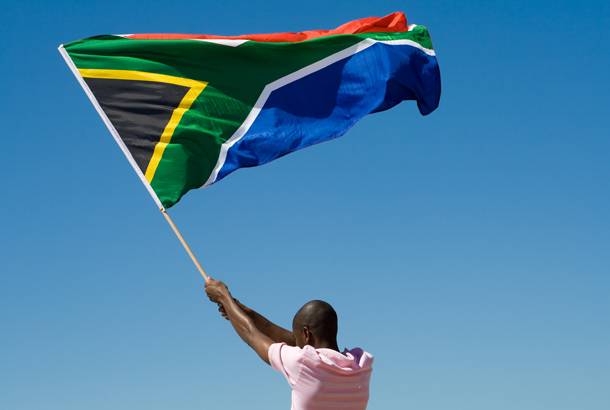 What vaccinations do I need for South Africa?
You should seek medical advice from your local health practitioner before travelling to South Africa and ensure that you receive all of the appropriate vaccinations. As a guide Polio, Hepatitis A and Tetanus is strongly recommended. A valid Yellow Fever vaccination certificate is also required if travelling into South Africa and you have previously been in an infected country.
Do I need anti-malaria tablets for South Africa?
There is the risk of malaria in certain areas of South Africa so it is very important to check with your doctor before you go, to see whether malarial medication is required for the areas you are visiting. Generally, it is a good idea to avoid mosquito bites as much as possible whilst there. This can be achieved by wearing long sleeves and trousers, sleeping under a mosquito net and covering yourself in an insect repellent that contains at least 50% DEET. For more information on the malaria risk in South Africa visit the
NHS Fit to Travel
page or the
CDC Traveler's Health
page.
Is it safe to drink tap water in South Africa?
The tap water in South Africa is generally considered safe to drink, but as a precaution against stomach upsets you may want to drink bottled mineral water, which is readily available from shops, hotels and restaurants.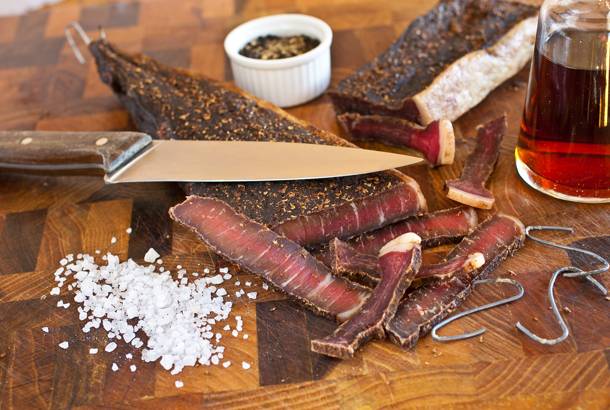 What's the food like in South Africa?
Blending a range of cultural influences, the cuisine of South Africa is incredibly diverse and full of colour and flavour. A common way to start the day in this fascinating country is to devour a big bowl of putupap (a type of cornmeal porridge) accompanied by mealie bread or beskuit, a sweet and crispy bread reminiscent of rusks. This is all washed down with a steaming cup of tea or coffee.
Lunch and dinner tend to be rather meat-centric with one popular dish being potjiekos, a delicious stew-like dish of meat and vegetables. Boerewors - thick spiral sausages, and frikkadel - South African meatballs, are also favourites among locals and travellers alike. A unique meal that is both mouth-watering and fun is bunny chow, which consists of a hollowed out loaf of bread that has been filled with a spicy curry. Many of these meals and more are accompanied by maize, a staple in South Africa.
For those looking for something a bit less carnivorous, chakalaka is an absolute must at the dinner table and is made of cold vegetables and spices. Of course, meat is never far behind and braai (barbecued meat) goes hand in hand with chakalaka. When it comes to snacking, biltong, a type of game jerky, can be found across the country and is probably nation's best loved treat.
Safe eating while travelling in South Africa
South Africa is one of the most developed countries on the African continent and food hygiene standards are generally better than much of Sub-Saharan Africa. However, basic precautions obviously still apply whilst visiting and if your food doesn't look or smell right or you think your meat might be under-cooked then don't eat it. A handy trick when it comes to choosing where to eat is to look for an eatery with a long queue of locals outside. You might have to wait a bit to get served but there will be a reason that place is so popular! If you're joining one of our guided tours, then your guide or the staff at your hotel will also be happy to assist with showing you the best restaurants in town.
Is it standard to tip in South Africa?
In restaurants and bars it is standard to tip somewhere between 10-15% of the total bill depending on the quality of the service. Workers still earn a minimum wage but many rely heavily on tips nonetheless. When it comes to safaris, trackers and rangers play a huge part in making sure your experience is as fulfilling and safe as possible so leaving USD $10-15 per family per day for trackers and USD $15-20 for rangers is a generous way to show your appreciation. South Africa still uses petrol attendants who will fill up your car and offer you directions if necessary and should be tipped around USD $1-2 - the same goes for bag porters and luggage attendants.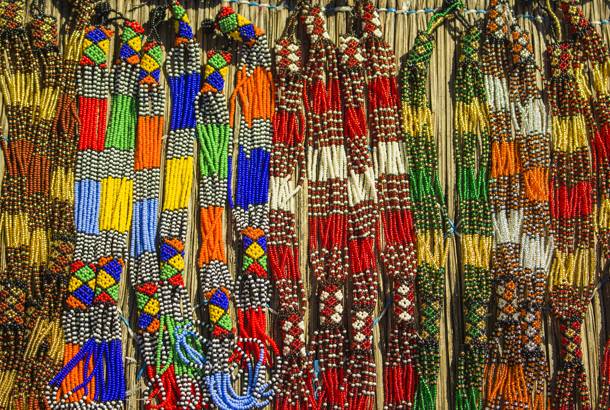 What is good to shop for in South Africa?
With boutiques, markets, malls and more, shopping in South Africa is an experience in itself and something that will certainly send you home with some trinkets you will value for life. Some of the most popular purchases in South Africa are traditional bushman crafts, which include handmade drums, wooden masks and kalimbas. Be sure to ask before you buy to make sure you are buying something local rather than a product of West African origin.
Bright colours are the norm when it comes to clothing in South Africa so if you're looking for a fashion statement to take home you're in the right place. Bold, bright jewellery can be found everywhere, as can beautiful fabrics, snazzy headscarves and handmade silks.
Of course, some of the finest products to come out of South Africa are in liquid form. It would be rude to return home without a bottle or three of wine from one of the country's world famous vineyards. A bottle of Amarula cream also makes an excellent and delicious gift. If you're after something a bit softer, another authentic South African drink is rooibos tea, the leaves of which can be bought everywhere and are much easier to transport than glass bottles of alcohol.
Is bargaining acceptable in South Africa?
Haggling in South Africa is rare when it comes to shops, hotels and restaurants but in markets it is considered fair game. Vendors working in markets are streetwise and know exactly how much their products are worth, making it unlikely that they will ever part with one without making at least a bit of a profit. This means you are free to haggle away without worrying about under-paying, however, it is bad form to grind them right down to the bone and you will win a lot more smiles by handing over a little extra rather than bargaining for hours on end.
When it comes to roadside sellers in rural areas that are selling their own handmade crafts, it is advisable to go easy on the haggling as there is a chance that these sellers won't know the market value of their craft and might under-charge. Additionally, it is likely that the sale of these products is their only income and will go directly to feeding their family.
Is it safe for a single woman to travel in South Africa?
South Africa tends to get a bad rap and while it is not wholly unfounded, there are definitely ways for women to safely travel the country. Sticking to the main tourist areas and limiting your travel anywhere outside of these zones to daylight hours are sensible precautions. If heading to more dangerous areas, befriending a local who can guide you around is a good idea. It is very rare for foreign women to be the victims of violent crime but muggings are known to happen so don't be flashy and keep your money hidden. It is also a good idea to stick to crowded places so that you become a less obvious target.
What is the duty free allowance for South Africa?
Travellers over the age of 18 are permitted to bring the following into the country:
200 cigarettes and 20 cigars and 250g of tobacco
1L of spirits or liqueurs and 2L of wine
50ml of perfume and 250ml of eau de toilette
Other goods up to a value of R5,000 (R25,000 if arriving from Botswana, Lesotho, Namibia or Swaziland); this allowance is valid once per person in a 30-day period and only if you have been out of the country for at least 48 hours
The following are banned from being imported: Narcotics, firearms, weapons and ammunition, poison, cigarettes with a mass of more than 2kg per 1,000, counterfeit goods, unlawful reproductions of any works subject to copyright, and prison-made goods.
Restricted goods requiring an import permit include South African bank notes in excess of R25,000, gold coins, coin and stamp collections, unprocessed gold, endangered species, food, plants, animals, biological goods, and medicines (excluding three months' personal supply accompanied by a letter or certified prescription from a registered doctor).
What is the currency in South Africa?
The official currency in South Africa is the South African Rand. Check OANDA for the latest exchange rates.
Euro, British Pounds, US Dollars and other major currencies can be exchanged locally or in advance of departure. Additionally, exchange facilities are available at various bureau de changes and banks in major towns have ATMs. It's advisable to request bank notes in smaller denominations, as it can sometimes be hard to get change from large notes and smaller notes are handy for smaller purchases and gratuities.
Traveller's Cheques are not recommended as they're often difficult to exchange and incur high fees.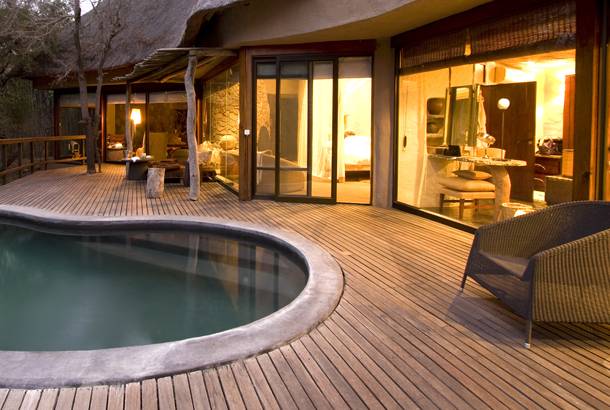 What do things cost in South Africa?
While it might not be the cheapest destination in the world, South Africa is still very affordable and most travellers will be able to find mid-range accommodation or a private beach bungalow for around USD $50-70 per night. Cheaper hotels and dorms can go as low as USD $8 and higher end hotels can reach USD $100-150.
Street food is a huge part of South African culture with braai, biltong and pap costing just a few dollars each. Fine dining is considerably more but still good value by western standards and a decent meal in a restaurant with a drink won't usually cost more than around USD $20. Transportation is relatively sparse in South Africa but what little there is isn't too expensive. A 21 day hop on hop off bus pass costs around USD $350 but taxis will be considerably more. Renting a car is a popular choice for travellers as it gives you more freedom and doesn't come to much more than multiple bus tickets.
What sort of plugs do I need for South Africa and what is the voltage?
Standard voltage is 220 - 230 volts, 50 Hz. Primary sockets generally require the three-round pin plugs. These can be quite tricky to locate in advance and 'Universal Travel Adaptors' don't cater to this type of plug - so be prepared to purchase one on arrival in South Africa. You will need a voltage converter and plug adaptor in order to use U.S. appliances.
Is WiFi widely available in South Africa?
There are a number of free WiFi hotspots in Cape Town and it is easy to find a connection in hotels, restaurants, and cafes although sometimes there may be a small charge to access it. As with many destinations, the further out from the cities you go, the less reliable internet access becomes. In lodges and camps in game reserves such as Kruger National Park, you are likely to have Wi-Fi in communal areas, however.
What time zone is South Africa on?
South Africa is 2 hours ahead of GMT and does not observe daylight savings.
Is South Africa a dangerous place to visit?
The answer to this is really yes and no. South Africa is still recovering from its Apartheid tensions and suffers from quite a high crime rate. Carjacking has been marked as a real problem in places like Cape Town so it is advised to avoid driving at night and to take taxis instead. Generally, staying away from isolated areas and only visiting the townships during the day accompanied by a local guide that you trust are also sensible precautions. There is a lot to love about this wonderful country and you are guaranteed an amazing time as long as you stay alert and don't take unnecessary risks.
Travelling with Children
In southern Africa selected departures of our overland safaris are classified as 'Family Friendly' and these are noted under 'Prices and Dates' on the relevant tours. Family Friendly departures welcome children aged 6 – 17 years travelling with their parents on tour. Please note children will be occupying a seat on the Overland Truck, therefore they pay full price. Parents must be aware that travellers aged 18 years and older still frequent the trip and the tour is a participation overland tour.
Children aged 12 – 17 travelling with a parent or guardian are also welcome on Lodge Safaris on a request basis and subject to the agreement of the other passengers. Please note that children aged 12+ pay adult price.