Tours for the over 40s
The perfect time for a new adventure
On The Go Tours for the over 40s
At On The Go Tours we never need an excuse to embark on the adventure of a lifetime. And there's no time like your 40s to start ticking off those bucket list destinations you've always dreamed of visiting. Our award-winning group tours attract people of all ages, but a good proportion of our travellers are in their 40s. With a company-wide average of 48, passengers in their 40s are sure to meet like-minded travellers to share incredible experiences with. Or if you prefer, our expert team can help you create a dream tailor-made holiday so you can start ticking destinations off that bucket list.
Accompanied by expert local guides and staying in a mix of 3-4* hotels and cultural accommodation such as a desert camp in Jordan or a ryokan in Japan, you're sure to get the most out of each destination you visit. And our tours take in all the main sights of a country. So whether you dream of gazing at the Pyramids of Giza in Egypt, Chichen Itza in Mexico, Petra in Jordan or exploring the grounds of Russia's mighty Kremlin, at On The Go Tours, we're sure to have the perfect trip for you.
Top travel deals and upcoming departures for the over 40s
Trip Name
Starts
Departing
Price
Map
Falls to Joburg - 12 days
Victoria Falls, Zimbabwe
15 Apr 2023
R11,290

was

R22,580

2-for-1



Best of Kenya & Tanzania - 11 days
Nairobi, Kenya
17 Apr 2023
R21,250

was

R42,500

2-for-1



Namibia to Falls - 10 days
Windhoek, Namibia
04 May 2023
R11,180

was

R22,360

2-for-1



Kenya to Kruger - 33 days
Nairobi, Kenya
20 May 2023
R25,455

was

R50,910

2-for-1



Wildlife Express - 22 days
Nairobi, Kenya
20 May 2023
R19,480

was

R38,960

2-for-1


Why over 40s choose On The Go Tours
We've been operating group tours for more than 20 years and we make it easy for you to get out and see the world. Our expert team are there to support you on the way and you'll be escorted by a passionate local guide. See the sights of each destination you visit and there's always free time to explore independently. Travelling solo is no problem as there are no single supplements on the majority of our Signature tours.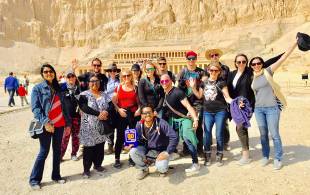 Our Travellers
Our tours attract a wide range of travellers and around two thirds of them are aged over 40. This means you'll travel with like-minded passengers and enjoy incredible shared experiences in exotic regions of the world. You may even make new life-long friends along the way.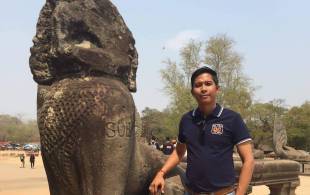 Expert guides
We wouldn't be able to do what we do without our amazing tour guides. For many of our travellers, their guide is the highlight of their entire trip. We employ local guides who are passionate about their countries and really know their stuff. They'll ensure your trip runs as smoothly as possible.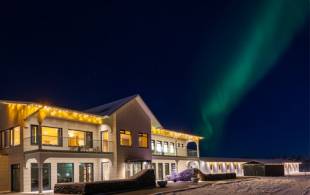 Accommodation
As well as our range of 3-4* hotels, travellers on our tours can stay in a range of authentic accommodation, from Berber camps in Morocco to ryokans in Japan. On Signature tours, hotel information is available before you book, so you know where you'll be spending the night.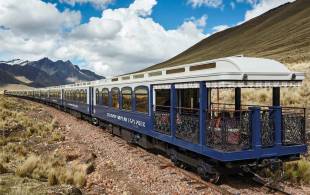 Transportation Included
On most of our tours we include airport arrival transfers for a hassle free start to your holiday, as well as departure transfers on your last day. Travel is in comfortable, air-conditioned vehicles and you'll get to travel like the locals on tuk-tuks, boats, trains and rickshaws.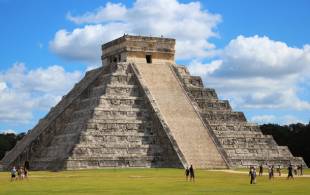 Flexibility
All our group tours include guided sightseeing, so you'll always get the most out of each destination you visit, from the Pyramids to Machu Picchu. There's also always free time to relax on the beach or do some shopping, and we offer a range of add-ons in many destinations to further enhance your stay.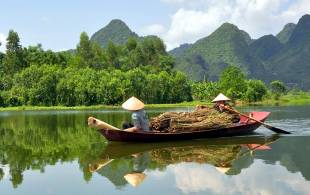 Authentic Experiences
The best part about visiting a new country is immersing yourself in the local culture. Whether it's visiting a local school in India, tasting the delicacy of fermented shark in Iceland or riding on a rickshaw in China, we make sure you make amazing memories to take back home.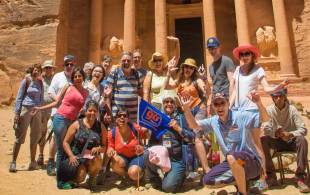 Great Group Sizes
Group sizes on our tours range by destination, however our tours have an average size of 16-18 travellers, with many lasting friendships made on these trips. This small size means you'll get to know the people you're travelling with and can share in your adventures with others.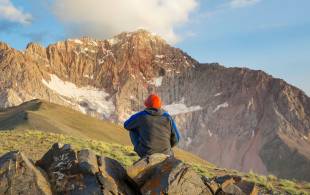 No Single Supplements
Solo travel doesn't have to mean spending a fortune, and many of our group tours don't carry compulsory single supplements. If you're travelling on your own but are happy to share with another solo traveller of the same sex, we'll match you up where possible. Alternatively, if you prefer a room to yourself then this is always an option too.
Tours we recommend for the over 40s
To give you a taster of the range we offer, here's a selection of tours we recommend for those travellers aged over 40. This just a small selection of the tours we have available, so once you've settled on a destination, head to your chosen country page for more information.
Holiday ranges for the over 40s
We categorise our tours so it's easy for you to choose the perfect trip. Enjoy exciting days and comfortable nights on our Signature tours or trek and cycle to adventure on our Active range. Essentials tours keep the cost down and give you more freedom whilst we've collaborated with trusted partners to create our Handpicked range. If you prefer private travel, then our suggested Tailor-made tours can be purchased off the shelf or customised to meet your needs. Click the links below to see more about our travel ranges.
Holidays for over 40s - Frequently Asked Questions
Here we've answered the most common questions from our passengers aged over 40 about our range of tours and holidays.
What's the average age of your travellers?
Our average passenger age is 48 but our tours attract a wide age range of travellers, ranging from those in their 20s to those over 70. This means you'll be travel;ling in a dynamic group, with those of a similar age, younger and older, all with a shared passion for travel.
What's the average group size?
On most of our tours the average group size is between 16-18 passengers with a mix of nationalities and ages. Group size does vary between destinations and across departure dates so you may find yourself travelling in a group as small as 4-6 passengers or in a group of up to 28 on our popular festival departures. Some tours, including a handful of our Iceland tours, have a maximum group size of 40.
How fit do I have to be to join your tours?
As our name suggests, our tours include a number of days when you'll be 'on the go', exploring the local sites on foot and hopping on and off transportation that will get you from A to B, whether that be a tuk tuk or a modern van. We combine this with free time for you to take it easy and as such only a moderate level of fitness is required. If you are thinking of joining one of our more active tours, such as a trekking holiday, or one of our Budget Overland Adventures in South America or Central Asia, then a higher standard of fitness is needed to cope with the long days of walking, travelling and higher altitudes, and we recommend you consult your doctor before booking. If you're at all worried about the pace of our group tours, consider a bespoke tailor-made itinerary instead, where you can set the pace.
Will I have to pay more as a solo traveller?
On the majority of our group tours we offer a non-compulsory single supplement policy – if you're happy to share with another traveller of the same sex then we'll pair you up. In most cases even if we are unable to pair you up, you still won't have to pay the single supplement. Of course, if you prefer to have a room to yourself then this option is available. On certain tours and departure dates we also offer your own room at no extra cost. Check out our solo travellers page for more information.
What sort of accommodation is included on your trips?
We mostly use well-located 3-4* hotels on our group tours but in countries where accommodation offers great value for money we may use the occasional 5* property too. A hotel is more than just somewhere to rest your head and to make your holiday as unique as possible we combine modern hotels with heritage properties that can include havelis in India and riads in Morocco. In other destinations you may be spending the night on a floating hotel in the jungle or a courtyard mansion in a colonial city – wherever you are we make sure our hotels are comfortable and provide the necessary amenities. In places where the great outdoors is the star attraction accommodation may be a little more basic with permanent desert camps in the Sahara and Wadi Rum a good example of this.
I don't want to travel with a group. Do you offer private options?
We most certainly do! If you are happy with our group tour itineraries but would prefer to travel without the group then you can opt for our Private Tour Supplement, which means you'll be travelling in private transport and have the services of local English-speaking guides all to yourself. Alternatively, you can opt for a tailor-made holiday and our team will be on hand to design your dream trip from scratch.
I'd like to organise a trip with my own group of friends and family. Is this possible?
It most certainly is! We offer bespoke tailor-made holidays to the majority of our destinations and can put together a tour that suits you and your travelling party perfectly. Whether you're planning a special birthday celebration or getting the family together for an adventurous holiday, our team of tailor-made specialists can create the ideal itinerary for your needs, based on your exact requirements. Best of all, there's no minimum or maximum numbers when it comes to private groups.
Popular touring destinations for the over 40s
Everyone has their own dream destination, but we've put together a short list of the destinations most popular with our passengers in their 40s, to really whet your appetite for the holiday of a lifetime.
GET IN TOUCH TO START PLANNING YOUR NEXT ADVENTURE →
If you're ready to get your next adventure booked, then get in touch! Our reservations team will be happy to chat about any of the destinations covered here or any other itineraries you may be thinking of. So feel free to contact us to start organizing your dream holiday.