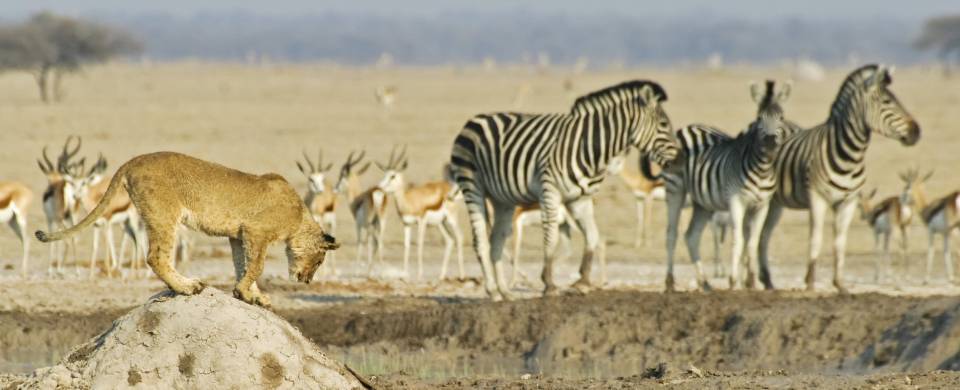 Trips and Tours to Makgadikgadi & Nxai Pan NP
About Makgadikgadi & Nxai Pan NP
Makgadikgadi & Nxai Pan National Park is a vast area and includes Ntwetwe Pan, Makgadikgadi Pans, Nxai Pan, Baines' Baobabs and Kudiakam Pan. Makgadikgadi is technically not a single pan but many pans with sandy desert in between, surrounded by the Kalahari desert. Thought to once be a massive lake covering 60-80,000 sq km that existed 2 million years ago and started to dry up 1500 years ago due to climate change. Further evaporation turned the lake into large pans with a surface glistening with salt.
Read More
The Boteti River, once a broad waterway fed by the Okavango in the months of June and July, dwindled to a chain of pools and finally ceased flowing in September 1992. The very last few deep, stable pools that are left are used by humans, livestock and wildlife. The national park is not dry all the time though. The pans, which are located in half of the South, East and Northeastern areas of the park, fill up with water in the rainy season from mid-November and hold on to their water until April or May. The pans become great sheets of water, which attract a fantastic array of waterbirds and trigger spectacular migrations of wildebeests and zebras.
The landscape of the Makgadikgadi and Nxai Pan National Park is mostly dry savannah, peppered with umbrella acacia trees. It has a number of permanent residents in terms of wildlife including lions, giraffes and ostriches as well as bat-eared foxes and kudus. The Baines Baobabs area is also a point of interest here as it is boasts some beautiful acacia trees, some of which are estimated to be as old as 1000 years. Naturally, though, the focal point of this park is the main water hole, an oasis of life and breathtaking sight.
Makgadikgadi & Nxai Pan NP Tours
Here are some popular itineraries that include a visit to Makgadikgadi & Nxai Pan NP. Alternatively, if you would like to include a visit to Makgadikgadi & Nxai Pan NP on a bespoke touring itinerary to Botswana, take a look at our tailor-made holiday planning section.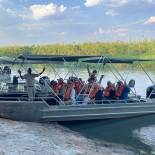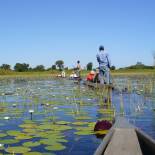 Show All Tours