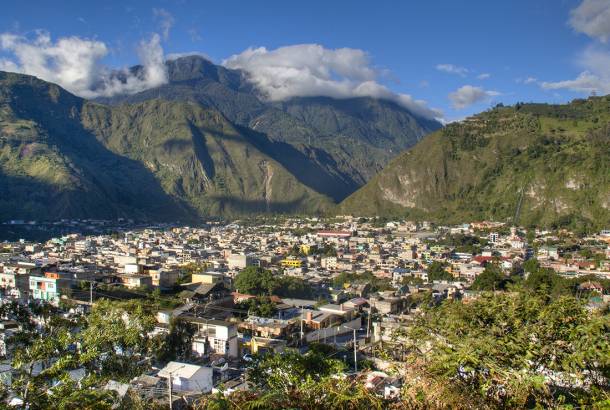 If you're planning a trip to Ecuador, make sure you're properly prepared with our handy travel tips. Here we cover everything from what vaccinations you might need and the malaria risk, what to expect of the food, when to tip and what to shop for, plus more.
What vaccinations do I need for Ecuador?
You should seek medical advice from your local health practitioner before travelling to Ecuador and ensure that you receive all of the appropriate vaccinations. As a guide tetanus, diphtheria, typhoid, hepatitis A are recommended. A Yellow Fever vaccination may also be recommended.
Do I need anti-malaria tablets for Ecuador?
There is a risk of malaria in certain areas of Ecuador so it is very important to check with your health practitioner before you go to see whether malarial medication is required for the areas you are visiting. Extra care should also be taken to avoid mosquito bites as cases of the Zika virus have been reported. Sleeping under a mosquito net at night is advised as is using a strong repellent containing at least 50% DEET. For more information on the malaria risk in Ecuador visit the
NHS Fit to Travel
page or the
CDC Traveler's Health
page.
Is it safe to drink tap water in Ecuador?
The tap water in Ecuador is not safe to drink, so only drink bottled water and it's wise to avoid ice cubes in drinks and salads which may have been washed in unhygienic water.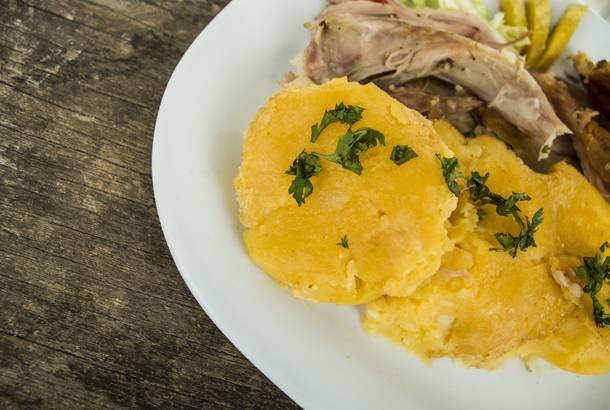 What's the food like in Ecuador?
Delicious but globally under-rated, Ecuadorian cuisine is flavoursome and diverse. The most popular dish in Ecuador, and one that most travellers are eager to try, is cuy - or guinea pig in English. Greasy, messy and consisting of surprisingly little meat, these gristly little creatures are best consumed in Cuenca. Be prepared to eat everything, including the crunchy paws and gooey brains. Also a well-known delicacy in nearby Peru and across much of the South American continent.
Colca is a well-known snack food in Ecuador and is made from dry roasted Andean corn. Llapingachos, potato patties with cheese that have been griddled until crispy, are a national favourite and are served with fried eggs, chorizo, avocado and some salad. This dish is a great option for filling up cheaply.
For dessert, pick up some super sweet and incredibly sticky melcocha, a type of taffy that can be found all over the place. Wash it all down with a glass of canelazo, an anise-based alcohol, mixed with sugar, lemon and cinnamon and served warm.
Safe eating while travelling in Ecuador
As with anywhere in the world, under-cooked meat and fish can be a problem. Check your food has been prepared adequately before eating it and avoid anything that might have been rinsed in tap water, including raw fruit, salad and vegetables. Fruit that has been peeled or that you can peel yourself is usually fine and vegetables that are cooked are generally fine too. Avoid ice in your drinks and glasses that are wet, as they have probably been washed in dirty tap water, which could cause you to become unwell.
Is it standard to tip in Ecuador?
Tipping is not particularly common in Ecuador but it is definitely appreciated by those in the service industry. In upmarket restaurants a service charge of around 10% will usually be added to your bill so there is no need to leave any extra, unless you were particularly blown away with the service. For taxis, tipping is uncommon but if the conversation has been particularly stimulating then rounding up your fair is a generous way of showing your thanks. For bell boys, 50 cents per bag is fine and cleaning staff in hotels should be tipped around USD $1 per day.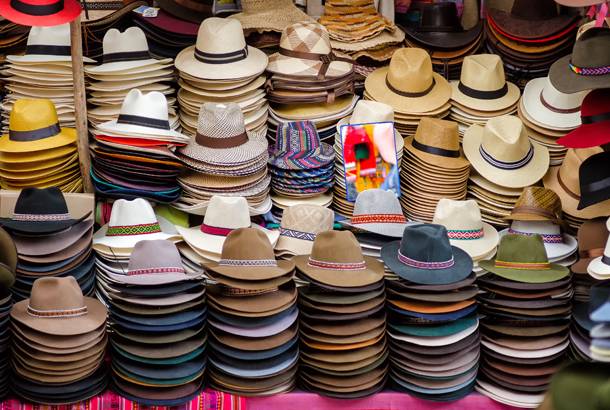 What is good to shop for in Ecuador?
One of the top purchases for travellers in Ecuador is clothing made from alpaca wool. You can find jumpers, socks and a whole load of other things in various markets across the country. These items of clothing are invariably soft, warm and multi-coloured. Still on the topic of clothing, Panama hats, which are actually from Ecuador, are known to be especially good in Cuenca and Montecristo and reasonably priced.
Coffee and chocolate are also excellent souvenirs and top quality products can be bought cut price. Leather goods can be found throughout the country and are, once again, great to take home with you. Bespoke bags and belts can be made to order and will be intricately crafted by local craftsmen with the highest level of skill and precision. Finally, woven textiles, including hammocks and tablecloths, are beautiful and easy to transport home.
Is bargaining acceptable in Ecuador?
Sellers in Ecuadorian markets expect to be bargained with and will often inflate their prices in order to try and get more money out of clueless foreigners. Be courteous when bargaining but also be prepared to walk away if they won't budge on a price that you think is unreasonable. Vendors will never sell something if they are not going to make a profit so you needn't worry about under-paying. Restaurants, hotels and supermarkets usually have fixed prices that can't be negotiated.
Is it safe for a single woman to travel in Ecuador?
Ecuador is safe for solo female travellers but women should expect to be treated differently to men. Catcalling, hissing and kissing noises are all likely to be heard by foreign women but very rarely will this escalate any further. Physical contact and threatening behaviour is incredibly uncommon in Ecuador. Women should take care when they are alone at night and dress conservatively if they want to avoid attracting too much attention.
What is the duty free allowance for Ecuador?
The following goods may be brought into Ecuador without incurring customs duty:
400 cigarettes, 25 cigars and 500g of tobacco (if arriving by air) or 60 cigarettes (if arriving overland)
3 litres of alcoholic drinks (no alcohol allowance if arriving overland).
300ml of perfume or 600ml per family
Gifts and personal effects up to USD $500
Prior permission is required for the import of fresh or dry meat, uncanned meat products and all plants and vegetables. The following are banned from being exported from Ecuador: gold bars, antiques, narcotics, and wild animals and their parts.
What is the currency in Ecuador?
The currency in Ecuador is the US Dollar. Check OANDA for the latest exchange rate.
Major credit and debit cards are accepted in Ecuador and ATMs are available at most banks in cities and towns. Do not rely on credit or debit cards as your only source of money as they don't always work so a combination of cash and cards is best. It's best to request smaller denominations (US$1-20) as there is always a shortage of change and shopkeepers will often refuse $50 and $100 bills.
If you need to exchange currency in Ecuador, it is best that you do it in the major cities of Quito, Guayaquil and Cuenca where rates are generally better. Try to avoid exchanging currency at the airport, as rates here tend to be uncompetitive. Traveller's Cheques are not recommended as they're often difficult to exchange and incur high fees.
What do things cost in Ecuador?
Compared to the rest of South America, Ecuador is cheap. One particular area on which travellers won't need to spend much is travel. With petrol costing a fraction of what we are used to at home, taxis can come in at as little as USD $8-10 for an hour and an all night bus ride at just USD $12-15. Private rooms in hostels cost about USD $10-20 and rooms in budget to mid-range hotels are roughly USD $20-40 per night. Snack food, like empanadas, can be picked up from street vendors for less than a dollar and meals with meat and a drink won't be much more than USD $3-5 depending on how hungry you are.
What sort of plugs do I need for Ecuador and what is the voltage?
The standard voltage in Ecuador is 120V. Sockets are a mixture of the European two-pronged round variety and US flat-pin. We recommend that you pack a universal travel adaptor that will allow you to use a hairdryer, electric shaver, charge a mobile phone or other electrical items.
Is WiFi widely available in Ecuador?
WiFi is widely available throughout the country but will be more reliable and faster in the big cities. A connection will be found in the majority of bars, cafes, restaurants, malls and hotels. In more rural areas, you may struggle to find a consistent connection, so we recommend you disconnect from the modern world and enjoy the experience!
What time zone is Ecuador on?
Ecuador is 5 hours behind GMT and does not observe Daylight Saving.
See Also
To help further planning of your holiday to Ecuador, take a look at our handy Travel Guide resources:
Best Places to Visit - top sites in Ecuador that should be included on your visit
Best Time to Visit - Ecuador's weather and climate
Tourist Visas - regulations regarding entry to Ecuador
Style of Travel - what to expect on our Ecuador group tours