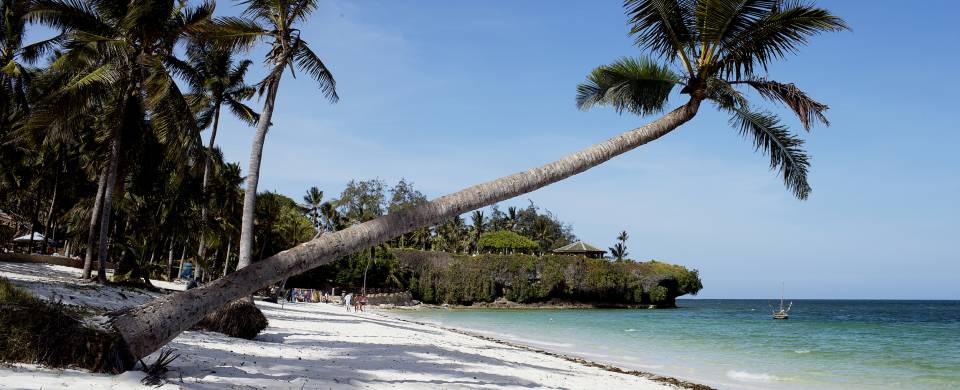 Trips and Tours to Mombasa
About Mombasa
Nestled on to its own little island on the East coast of Kenya, Mombasa is one of the top beach destinations in the country. As the biggest and busiest seaport on the East coast of Africa, people from all over the world have been attracted to this fascinating city, meaning that its cultural identity has morphed to include elements of India and the Middle East as well as Africa. Brimming with rich history and blessed with dazzling white sandy beaches and endless sunshine, Mombasa has all the right ingredients needed to make a world class holiday.
Read More
If your inner historian needs a bit of food for thought during your trip, Fort Jesus is a Portuguese construction dating back to 1593. Throughout its life span the fort came under siege from many different groups including the Omani Arabs and was later used as a prison under British rule. Nowadays it acts as a museum showcasing all sorts of archaeological discoveries that have been unearthed in the surrounding areas. It is definitely a must-see for anyone looking to get clued up on local history.
Of course, the main draw of Mombasa is its plethora of sparkling beaches, which are considered to be up there among the best in the world. The most popular of these sandy havens is Diani Beach, which is fringed with swaying palms and lapped gently by the warm Indian Ocean. The Mombasa Marine National Park and Reserve is also worth a visit for any wildlife enthusiasts and provides some wonderful snorkelling and diving opportunities, allowing visitors to get up close and personal with the sea life.