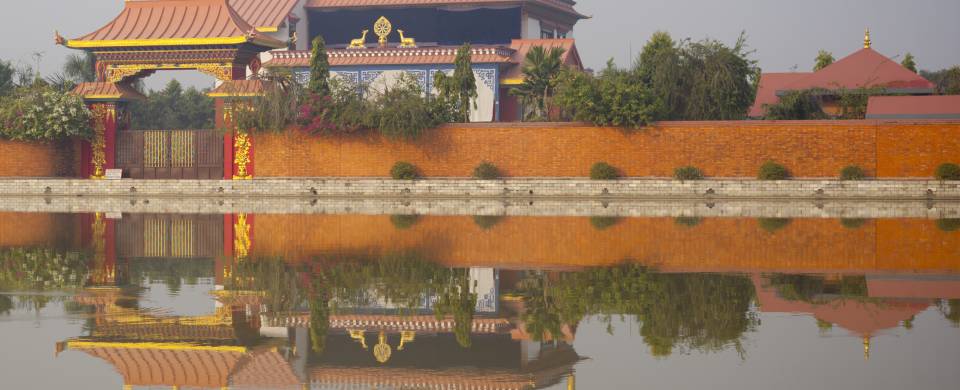 Trips and Tours to Lumbini
About Lumbini
Lumbini is a Buddhist pilgrimage site near the Indian border. According to legend, Buddha, known as the Lord of Asia, was born in Lumbini during the full moon day in the month of Baisakh in 623 BC and was born under a sal tree, when Maya Devi was going to her maternal town. The Sacred Garden where Buddha was reportedly born was at the time a well tended site but was then lost for nearly six hundred years and wasn't rediscovered until 1896. The region is imbued with beauty and mystery and is a haven for spiritual travellers from across the globe.
Read More
The centrepiece of the Sacred Garden is the Maya Devi Mandir, with part of it being the oldest known structure in Nepal. However, it is being renovated and at present is cordoned off and it may be years before the work is completed. The temple that existed here during the 4th to 6th centuries was found to have sat on foundations from even earlier times, with the lowest level of the excavations showing a structure that would have existed at the time of Buddha.
Near to the temple is the Ashokan pillar, and close to that is a square pool, the brick foundations of which, that are found all around the site, date from the 2nd century BC to the 10th century AD. Today there are two active monasteries that face the Sacred Garden, one Tibetan and one Nepali. In the East and West Monastic Zones, 41 plots have been set aside for temples and monasteries and nearly ten have been completed so far. The Lumbini Shanti Stupa and the Crane Sanctuary for sarus cranes, storks and egrets completes the master plan, a 5 square kilometre religious park which was set up by the Indian government.