Discover Egypt for all its glory on this incredible 9-day tour from Alexandria to Luxor. Explore the ancient wonders and take in the spectacular sights, see the magnificent Pyramids of Giza & sphinx, uncover the treasures of Egypt at the Grand Egyptian Museum, gaze in awe Temple of Hatshepsut & Karnak, walk through The Valley of Kings and more.
Trip Highlights
Alexandria - Take in the highlights of this beautiful Mediterranean port city, including the Roman Catacombs, Pompey's Pillar, the Library of Alexandria and Quaitbay Fort, the site of the great Lighthouse of Alexandria
Cairo - Uncover the treasures of King Tutankhamun at the Grand Egyptian Museum and see the ancient mummies of powerful pharaohs at the National Museum of Civilization
Dendera - Explore the beautifully preserved Temple of Hathor with its exquisitely decorated ceiling
Cairo - Marvel at the legendary Pyramids of Giza and explore the Necropolis of Saqqara
Luxor - Roam around the colossal Temple of Karnak and take an optional tour of the beautifully illuminated Luxor Temple at night
Luxor West Bank - Discover exquisite tombs at the Valley of the Kings, see the towering Colossi of Memnon and explore the beautiful Temple of Queen Hatshepsut
Included
Breakfast daily and 1 dinner
1 overnight train from Cairo to Luxor (Private 2 berth sleeper cabin)
Airport arrival and departure transfer on day 1 and day 9
All relevant transfer and transportation in private modern air-conditioned vehicles
7 nights 4-5 star hotels
Touring - Alexandria, Cairo, Giza, Saqqara, Luxor and Dendera
Services of an Egyptian tour guide degree qualified in Egyptology
Cairo
Thursday. Welcome to Egypt! Upon arrival at Cairo Airport you'll be met and escorted to our hotel. Your Egyptian adventure begins here! This evening a Welcome meeting will be held at 7pm.
Overnight: Cairo
Cairo
Alexandria sightseeing
Cairo - Alexandria. We start our day bright and beautifully as we drive to the portside city of Alexandria on the Mediterranean Coast. Here begins our guided tour of the Roman catacombs. We head underground to set sights on the largest known Roman burial site in Egypt. Our next visit is Pompey's Pillar and the beautiful Library of Alexandria (exterior) and lastly, we visit the Citadel of Qaitbay. This fortress was built on the site of the famous Lighthouse of Alexandria which was destroyed by a powerful earthquake in 1323AD. Once our guided tour ends, we head back to our hotel to freshen up before heading out for dinner.
Overnight: Alexandria | Breakfast, Dinner
Alexandria – Cairo. This morning takes us to the grounds of El Alamein, a commonwealth war grave, the site once was the ground where two bloody battles took place during World War II. During our tour, we pay respect to the 13,000 fallen allied soldiers who were killed in this victorious battle. Our tour continues with a visit to El Alamein military Museum which houses many of the war relics as we learn the complete history of World War II in North Africa.
Overnight: Cairo | Breakfast
Today is spent at leisure, relax by the hotel pool or explore Egypt's capital. Perhaps take our optional Backstreet of Cairo Route, where you can visit the lesser-known sights of the city including El Moez street in Islamic Cairo, visit Garbage City and the famous cave church of St. Simon.
Overnight: Cairo | Breakfast
This morning we get ready for a full day of touring, our tour starts with a visit to the glorious pyramids and the Iconic Sphinx at the Giza Plateau. The pyramids are the oldest tourist attraction and the only surviving wonder from the ancient Greek listed Seven Wonders of the world. Leaving the Pyramids of Giza, we make a small stop at papyrus emporium before heading to the necropolis of Saqqara. We explore the myriad tombs and temples at this site and see Zhoer's step pyramid.
Overnight: Cairo | Breakfast
Grand Egyptian Museum
Cairo – Luxor. This morning our guided tour takes us on a journey to the extraordinary Grand Egyptian Museum in Giza. The brand-new museum showcases incredible collection of relics and antiquities from most of ancient Egyptian history, including King Tutankhamun's treasures. Many of the artifacts and exhibits will be displayed at this museum for the very first time and the use of new technology including virtual reality brings the history of ancient Egypt to life. Later, we visit the National Museum of Egyptian Civilization to visit the incredible Royal mummies' Hall, where the well-preserved bodies of 20 ancient kings and queens are displayed. Once our excursion ends, we return to our hotel for a little relaxation before boarding our overnight sleeper train.

Please Note: the Grand Egyptian Museum is scheduled to open in late 2023, though an official opening date has yet to be released. If travelling prior to the opening of the new facility, we'll visit the Egyptian Museum instead.
Overnight: Sleeper Train | Breakfast
Upon arrival at Luxor, we check-in at out hotel and freshen up for our day ahead. Our first stop is Dendera, located 60km north of Luxor, gradually built over thousands of years across 40,000 square meters it is one of Egypt's best-preserved complexes of Temples, chapels and shrines. Dendera's crowning glory is the 2000-year-old Temple of Hathor, an exquisite masterpiece with its beautifully decorated ceiling, adorned with astronomical representations.

We return to Luxor. The remaining day is free for you to spend at leisure where you can relax by the pool or perhaps explore Luxor in your style. In the evening check out the night entertainments or join the optional visit to the Temple of Luxor, a strikingly beautiful piece of architecture built by the New Kingdom pharaoh Amenophis III (Book and pay locally).
Overnight: Luxor | Breakfast
Luxor & Dendera
Our day starts nice and early as we visit Luxor's famous West Bank, 4000 year-old Luxor is ancient Egypt at its best. We venture to the magnificent Valley of the Kings, burial site of many well-known tombs including Ramses II, Seti I, Amenhotep II and of course, the captivating tomb of King Tutankhamun. After our exploration of this incredible site, we travel to visit the Valley of the Queens and the picturesque limestone Temple of Hatshepsut, the second queen of Egypt.

We return to our hotel at around midday, we have time for lunch and a well-deserved relaxation by the pool before we make our way to the colossal Temple of Karnak later this afternoon. Karnak is a spectacular complex of sanctuaries, pylons, chapels, halls and obelisks, all dedicated to the Theban gods and to the greater glory of Egypt's Middle and New Kingdom rulers.
Overnight: Cairo | Breakfast
Our amazing tour comes to an end today with hotel check out and a transfer to Luxor Airport for your onward flights. If you want to continue your adventure, we can book post tour accommodation so you can explore Luxor's abundance of antiquities.

For information about visas, top travel tips and much more, take a look through our travel guide.
Breakfast
The hotels listed below are ones which we frequently use on this tour. We reserve the right to substitute these hotels to ones of a similar standard.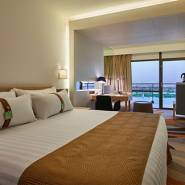 Holiday Inn Cairo Maadi, Cairo
Overlooking the Nile and offering distant views of the Great Pyramids of Giza, this Holiday Inn provides the perfect location for your stay in Cairo. Each guestroom features a balcony (not Nile View as standard) and is well-equipped with modern amenities including free WiFi. Evenings can be spent enjoying international or Egyptian cuisine and unwinding with a cocktail at one of the hotel's bars. Thanks to the friendly hotel staff, you'll soon feel at home. And with panoramic views of the city from the rooftop lounge and pool, there's no better place to base yourself for exploring Egypt's ancient wonders.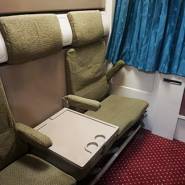 Sleeper Train, Cairo
When travelling on an overnight train in Egypt, sleeper carriages offer the highest level of comfort. Cabins are equipped with two beds (one above the other), a basin, electric points and air conditioning. Freshly laundered bedding is provided and in the early evening an attendant will come round and make up your bed for you. The carriages have toilets at each end and there is a club car which serves snacks and beverages. In the morning a very basic breakfast is provided.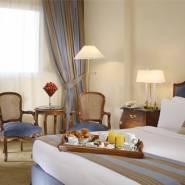 Sonesta Hotel Cairo, Cairo
The Sonesta Hotel & Casino is a sophisticated and luxurious hotel offering spacious, en-suit rooms with opulent furnishings. Enjoy a cocktail at the poolside bar or indulge in a relaxing massage or Turkish steam bath at the full-service spa. With 5 restaurants located within the hotel you'll be spoilt for choice over dining options.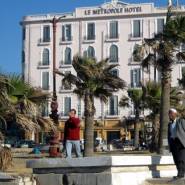 Paradise Inn Le Metropole, Alexandria
Le Metropole is one of the oldest in Alexandria and is a superb example of 18th century architecture. The rooms are are cozy and well appointed.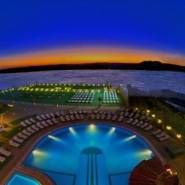 Sonesta St. George Hotel, Luxor
An elegant and luxurious classical hotel, the Sonesta's sophistication will ensure you a comfortable stay. The hotel has a sweeping terrace with fantastic views of the Nile, a grand entrance of polished marble and handsomely appointed furnishings with exquisite detail and a beautiful health spa. All its rooms offer views of the city or the river, complemented by a wide range of restaurants and cafes. Just minutes away you will find the temples at Luxor and Karnak, home to two of ancient Egypt's most famed sanctuaries.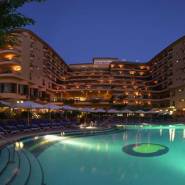 Steigenberger Nile Palace, Luxor
The Steigenburger Nile Palace is a grand hotel and stylishly furnished, with many rooms overlooking the Nile River. The hotel has a health club with massage rooms, sauna, steam room and fitness room, and a tennis court on the roof, not to mention a riverside pool. Its four restaurants offer a choice between Nubian, Lebanese, Italian, and Thai cuisine.
At a Glance
Range
Starts
Cairo
Ends
Luxor
Departs
Thursdays
Hotel Rating
4 - 5 star
Tour Guide
Yes, escorted by a tour guide
Meals
Breakfast: 8, Dinner: 1
Countries
Minimum Age
15 yrs, accompanied by an adult
Arr. Transfer
Yes
Dep. Transfer
Yes
OTG002587
Alexandria to Luxor Explorer - 9 Days
Middle East & North Africa
Middle East & North Africa
false
https://www.onthegotours.com/ca/Egypt/Alexandria-To-Luxor-Explorer-9-Days
https://www.onthegotours.com/repository/Karnak-Temple-in-Luxor--Egypt--On-the-Go-Tours-288901457365729_crop_flip_300_300_f2f2f2_center-center.jpg