Live 'la dolce vita'. A trip to Italy will take your breath away.
Vivid cultures, culinary delights, captivating cities, and idyllic countrysides.

It's a gondola ride along the Venetian canals. It's getting lost on the cobbles of Roman ruins. It's cheese and wine-tasting in the rolling hills of Tuscany. It's relaxing on the shores of Cinque Terre. Italy is irresistible. And it entices travellers from all over the globe.

With the helping hand of an expert local guide, you'll uncover the best of Italy on our group tours. Forgotten city streets. Gems of history. Divine regional dishes. And the most exceptional views.

Our trips to Italy offer what money can't buy. Once-in-a-lifetime experiences. Life-long memories. And new-found friendships with a group of like-minded travellers.
Italy Day Tours and Excursions
Wine tours of Chianti. Cooking classes in Tuscany. Walking tours of ancient Rome. Gondola rides along the canals of Venice. Head out on an Italy day trip. It'll be a day you never forget.
Italy tour reviews
Scoring an average traveller rating of 4.57 out of 5 based on 7 recent reviews — See All Italy Reviews
"
Susanna was wonderful. She took care of all our specific needs. She was always thoughtful, adaptable and flexible. The tour had a nice balance of guided tours and free time and our driver Gian Marco went out of his way to accommodate us. "
Giovanna Parma
• Submitted 1 Oct 2019
"
Our guide Susanna was very knowledgeable, approachable, nice personality. Provided daily info on the program and went above and beyond. Excellent thank you! All guides were terrific - had a lot of local knowledge and answered any questions with clarity and explanations. Overall it was a good tour - we saw a lot and had many great experiences. We also appreciated free time to do our own thing. "
Wes Young & Sandra Fawcett
• Submitted 30 Sep 2019
"
Susanna was a breath of fresh air. Her info on places of interest and local knowledge was exceptional. She was always smiling and available for questions. She was a beautiful, stylish woman. An asset to the company!"
Liane Wilson & John Trunzo
• Submitted 30 Sep 2019
We always go the extra mile
Join us in Italy
There's no need for you to worry about the details. We'll plan your tour with award-winning care and detail. And our expert guides will be on hand, from start to finish.

You can book your trip to Italy in total confidence - our trips are ABTA and ATOL protected. And you can expect the outstanding service we're proud to offer.

All of this means we can take the stress from your shoulders. It means you can focus on what's important: making life-long memories. And making every moment count.
Italy in the spotlight
Italy: where life, history and art meet. Rich in enchanting cultures and culinary delights. Abundant in breathtaking architecture and decorated in boundless natural beauty.

A trip to Italy is awe-inspiring - where will yours take you?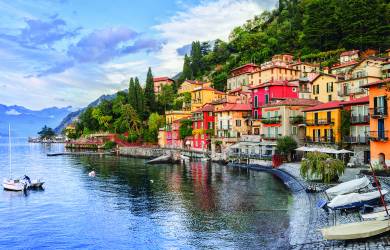 The pastel villages of Cinque Terre. The serene shores of Lake Como. The gondola-glittered canals of Venice. Italian cities often take centre stage, but its idyllic waters are not to be missed.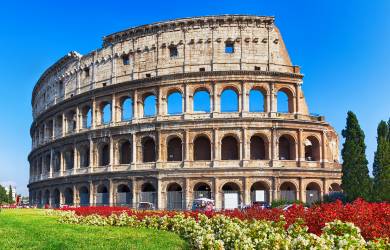 Rome. Venice. Florence. Milan. The seat of an empire. Food and fashion capitals of the world. Ancient wonders and sacred treasures. Italy's cities are enticing, enchanting, and effortlessly stylish.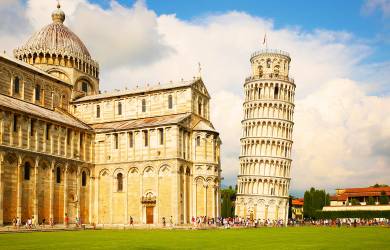 The Colosseum. The Pantheon. The Leaning Tower of Pisa. The basilicas of Venice and the narrow walls of Lucca. Italy was once the capital of the world. It's the spiritual home of Christianity. And its 3000 year history is visible at every turn.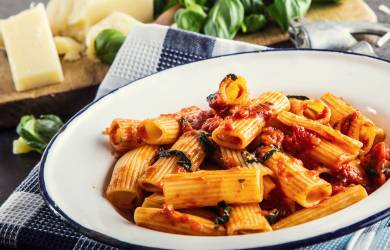 Food is the centre of Italian culture. It's where simplicity is key. Rustic pizzas, homely pastas, fresh cheeses, rich wines, and velvety coffees. Awaken your sense with regional delights wherever your tour takes you.
Iconic Experiences, Local Partners
On our Handpicked range we bring you the most iconic experiences in destinations where you'll join travellers from other travel brands on your tour, safari or sailing holiday. Collaborating with our carefully handpicked portfolio of local partners, these holidays represent exceptional value and there'll be plenty of cultural experiences shared with other like-minded travellers.
Group sizes and accommodation standards vary by destination where typical group size is 28 travellers and hotels, boats and safari lodges are of a 3-4 star standard.
