Introducing Our Tour Ranges
We welcome travellers of all ages, nationalities and backgrounds on our group tours. Whether you're a culture buff, an adventure enthusiast, or looking to enjoy the sights in comfort, we've got the tour to suit you perfectly. We've developed three ranges, each with their own unique flavour, which give our travellers incredible authentic experiences at the very heart of whichever destination they choose to visit.

Our four ranges each offer passengers a different experience. Take a look below to find about more about our Signature, Overlanding, Essentials and Handpicked tours, and look at some of the holidays we recommend for each range. If you prefer private travel, then make sure to check out our Tailor-made holidays page.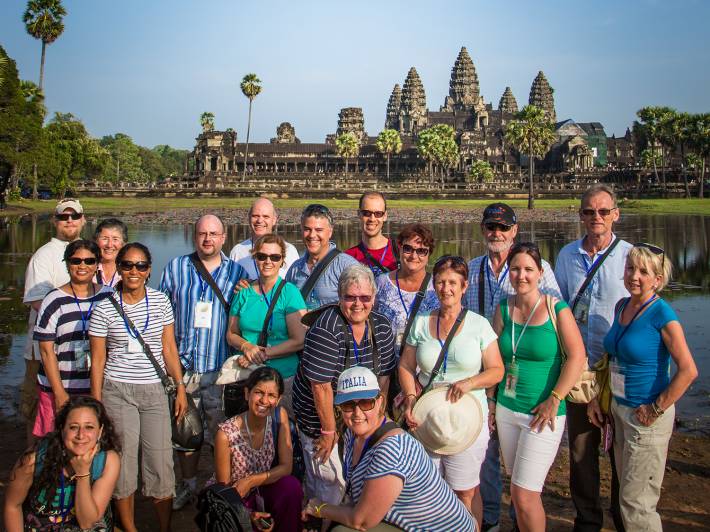 Signature
Exciting days, comfortable nights
With our Signature group tours, you get everything that makes On The Go Tours special. We've specially selected our range of comfortable hotels and include cultural stays in local accommodation, whether that be the Maharajah's palace in India or a junk boat in Vietnam.

You'll be escorted throughout your trip by our qualified English-speaking local tour guides and transportation is in private vehicles with air-conditioning where necessary. Average group size is 16, so you'll get to know everyone on your tour and there's always a delicious breakfast included before a day of sightseeing.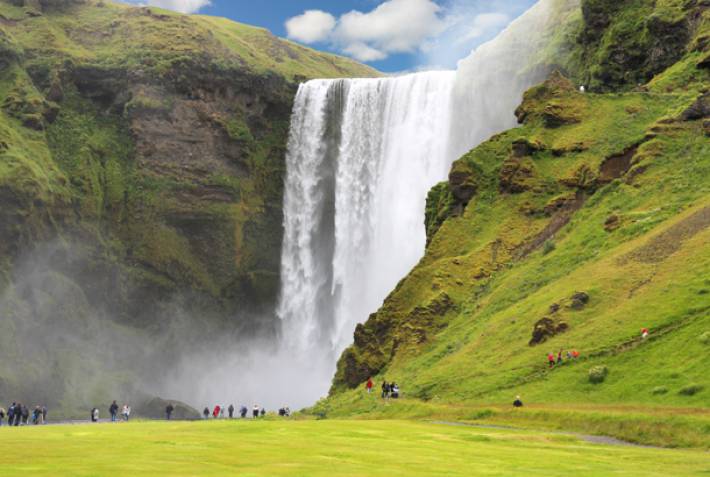 Handpicked
Iconic Experiences, Local Partners
Our Handpicked tours offer you the most iconic experiences in destinations where you'll join travellers from other travel brands as well as On The Go Tours to explore all the main sights of a destination with the services of qualified tour guides.

Collaborating with our carefully selected portfolio of local partners, our Handpicked tours represent exceptional value. Typical group size is 28 for a sociable holiday experience and accommodation is of 3-4* standard, but this varies by destination, with larger group sizes in Greece and smaller group sizes in Africa, for example.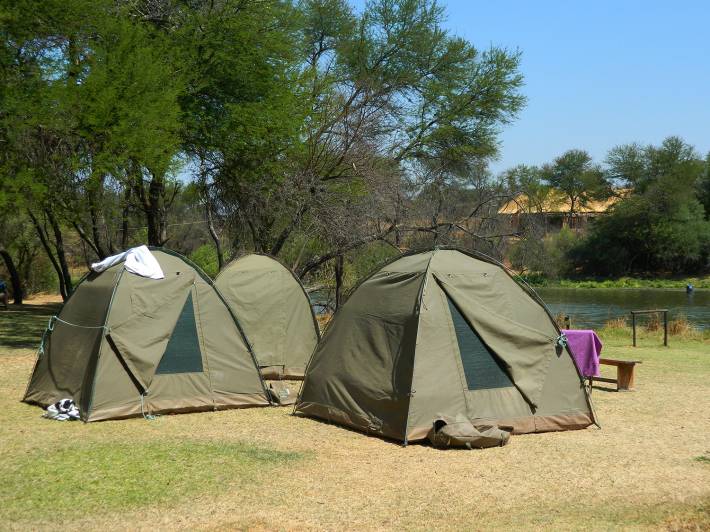 Overlanding
Unforgettable Journeys
On our Overlanding range we've kept things simple to give you amazing experiences at a great price. As well as many included meals, exciting excursions and game drives, there's also optional activities to give you the flexibility to see destinations your way.

Travelling aboard overland trucks and camping under the stars, our Overlanding tours are all about adventure. With an average group size of 24 creating a social and fun travel experience. These tours include a local payment, keeping costs down for you and ensuring more of your holiday fund stays in the country you're visiting.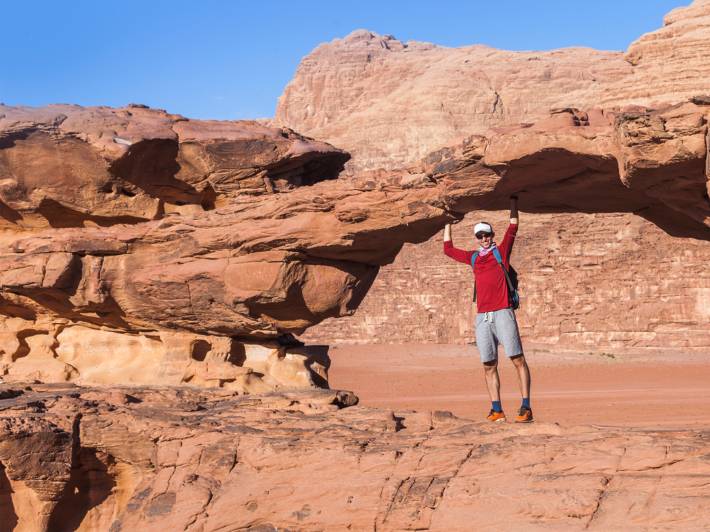 Active
Walk and Trek to Adventure
Our Active range brings you thrilling trekking holidays to some of the world's most popular destinations. Whether it's trekking to the Lost City of Petra in Jordan or climbing Mount Kilimanjaro in Tanzania, you'll get to explore more of your chosen destination than just the standard highlights. You'll need a good level of fitness and an intrepid spirit for all of our private and group tour treks.
While trekking, the accommodation you'll be staying in reflects the off-the-beaten-track nature of these trips with simple tea houses, wild & fixed camping, homestays, and local guest houses.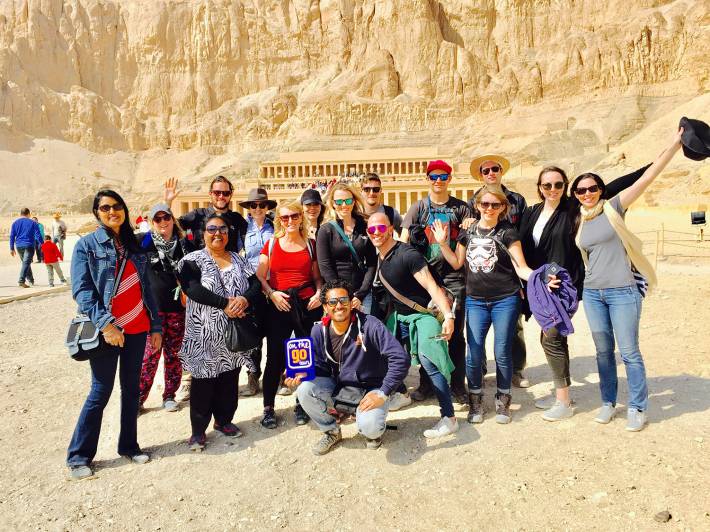 Essentials
Value and Adventure
Our Essentials range offers incredible experiences at a great price. You can squeeze the most out of your destination, without worrying about your wallet. As well as guided sightseeing of the key sites, there's free time to explore independently or take part in optional excursions so you can focus on doing just the things that suit you. We've given you the flexibility to eat where you want too, with just breakfast included so you can save your pennies and eat falafel all trip or splurge the money you saved on your tour at a fancy restaurant; we won't judge!

Although we've kept costs down, these trips are far from slumming it, providing comfortable 3-4 star accommodation and private air-conditioned transportation. With a maximum group size of 40 our Essentials range brings like-minded travellers together for a once-in-a-lifetime holiday.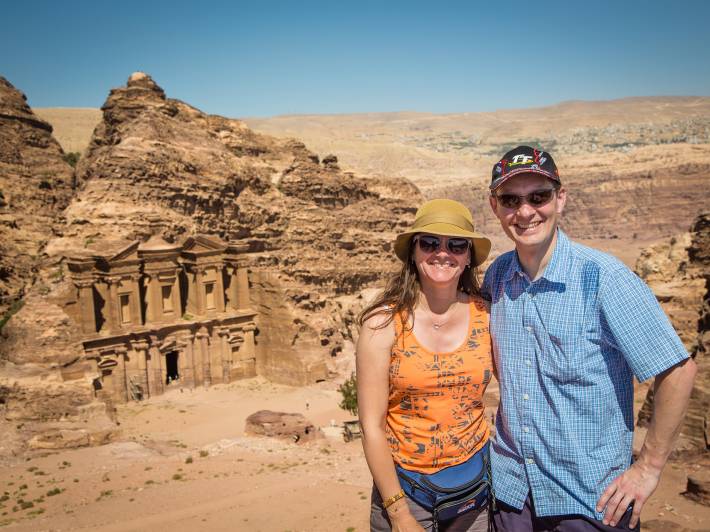 Private
Private Journeys for You and Yours
Travel to your own tune with a Private holiday. Wherever you want to explore, you can enjoy the same benefits of our group tours, but without the group! Travel with just your friends, family or other private group, and create incredible travel memories around the world. With over 20 years' experience behind us, we'll masterfully bring your travel dreams to life.

When it comes to booking that special trip, you'll want award-winning service. With On The Go Tours, you'll get exactly that. We'll carefully listen to your preferences and tastes. We'll use our insider knowledge to help you make the most out of your trip. And we'll take care of all the nitty-gritty details for you. It's why we win British Travel Awards - year after year.

We showcase a number of private tours to help you plan your trip. You can book these itineraries exactly as they are, combine two or more tours, or add extra accommodation at the start or end for a bigger adventure!
Some of our popular Signature tours
Some of our popular Handpicked tours
We work with a selection of trusted partners to bring you iconic experiences around the world. Our range of Handpicked tours encompass everything from Antarctic cruises to coach tours of Greece, and everything in between. Take a look at some of our most popular Handpicked tours, then head to the relevant country page for your chosen destination for even more choice.
Some of our popular Overlanding tours
Whether you dream of going wild on safari in Africa's best national parks, climbing the Sossusvlei dunes in Namibia or visiting the spectacular Victoria Falls, our overland adventures get you to the heart of your destination without breaking the bank. Check out some of our most popular Overlanding tours below.
Some of our popular Active tours
Whether you've always wanted to climb Kilimanjaro, or would like to get off the beaten track in Jordan or Morocco, our Active tours offer a range of both group and private trekking holidays to help you see the world on foot.
Some of our popular Private tours
Looking for inspiration for your dream holiday? Our private tours can be booked off-the-shelf, and you can pick the standard of accommodation that best suits your budget. Take a look at some of our most popular private itineraries, then head to the relevant country page for your chosen destination for even more choice.