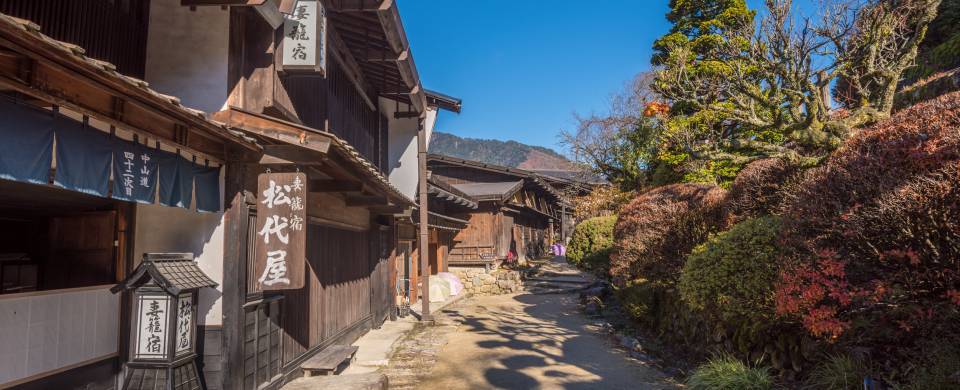 Trips and Tours to Tsumago
About Tsumago
Situated on the ancient Edo route between Kyoto and Edo in the attractive Kiso Valley, Tsumago is one of the best preserved post towns in Japan. Known as shukuba in Japanese, post towns or stations were places of rest for travellers journeying around Japan. Developed when horseback was how the nation got around, these ancient post towns would have numerous honjin (rest areas and lodgings) for public officials, court nobles and samurai, as well as hatago accommodation for general travellers and restaurants and shops to fulfill their needs.
Read More
With cars prohibited on the main streets and phone lines and cables concealed from view, it's easy to imagine that you've been transported back to a by-gone era in Japan's history. In Tsumago you'll also find a lovingly maintained Honji, the town's principal inn that would have once accommodated government officials passing through. To truly submerse yourself in the illusion of the Edo period, stay in one of the town's many traditional ryokans.
Compact enough to circumnavigate in half an hour, Tsumago has a real open-air museum feel about it. The town was specifically designated as a protected area by the government in order to preserve many of the traditional buildings so no new structures are permitted to be built. Thanks to this the town appears untouched by modernity and it is hardly surprising that many a film and TV show has been shot here. The town is particularly spectacular first thing in the day when the early morning mist drapes over the picturesque scenery.