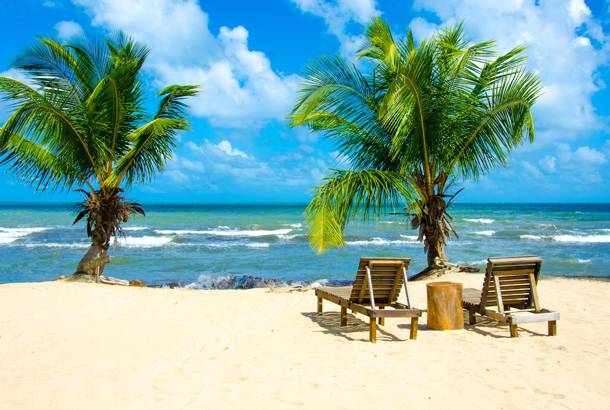 Planning on visiting Belize and its pristine beaches, and want to know a little more on what to expect? Interested in the local cuisine and if there are any pre-travel health precautions you need to take? Well you've come to the right place with our travel tips providing plenty of useful info.
What vaccinations do I need for Belize?
You should seek medical advice from your local health practitioner before travelling to Belize and ensure that you receive all of the appropriate vaccinations. In general we recommend that you are vaccinated against Tetanus-diphtheria, polio, Hepatitis A and Typhoid. Yellow fever vaccination certificate required for travellers over 1 year of age arriving from countries with risk of yellow fever transmission.
We recommend that you carry a First Aid kit as well as any personal medical requirements. Please be aware that quite often we are in remote areas and away from medical facilities, and for legal reasons our leaders are prohibited from administering any type of drug including headache tablets, antibiotics, etc. When selecting your trip please carefully read the brochure and itinerary and assess your ability to cope with our style of travel.
Do I need anti-malaria tablets for Belize?
Belize is generally considered a low to no risk zone for malaria so anti-malarials will most likely not be necessary. For more information on the malaria risk in Belize visit the
NHS Fit to Travel
page or the
CDC Traveler's Health
page.
Is it safe to drink tap water in Belize?
The tap water is not generally considered safe to drink in Belize and we recommend that you only drink bottled water, which is inexpensive and readily available. Check that the seal is intact before purchasing.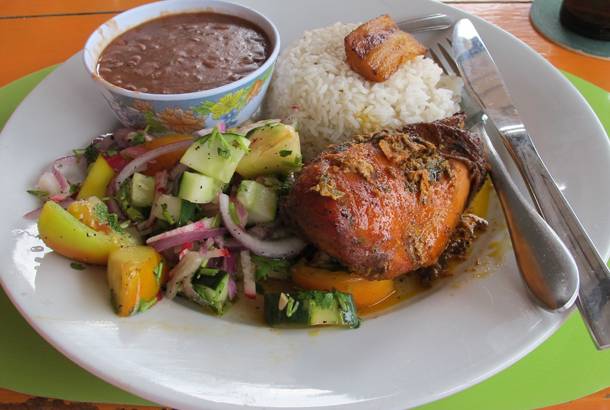 What's the food like in Belize?
Belize is a veritable melting pot of cultures and this is evident in the diverse range of cuisine and wide choice of international restaurants. Local specialities, which should not be missed, include the delectable Belizean burritos and stewed meat (usually beef or chicken) that usually comes served with a generous portion of rice and beans as well as some salad and fried plantain.
In areas that have easy access to the sea, such as the cayes, lobster can be found in abundance and at fantastically cheap prices. Served with potatoes or rice and vegetables and drizzled with garlic butter or mango sauce, this is a gourmet treat unlike any other. Skewers of meat and fish are also commonplace in restaurants across the country.
When it comes to sweet treats, Belize has an array of different options including soursop ice cream, which is famed for its tart flavour and for being an antioxidant. Cakes are also popular here, especially those that have been made with rum, the staple tipple of this small Caribbean country. Cashew wine is also a common drink and is served over cracked ice.
Safe eating while travelling in Belize
Food in Belize is generally fine, even from street vendors, however, exercising caution is recommended, as with anywhere in the world. If a place looks unhygienic then don't eat there and if the food doesn't look or smell right, stay away from it. This is particularly important in areas near the sea where restaurants tend to be very seafood-heavy.
Is it standard to tip in Belize?
Tipping isn't mandatory in Belize but it is appreciated by those in the service industry. Service is rarely added on to the bill in restaurants but a 10-15% tip is a nice gesture if the service has been reasonable. Minimum wage is very low for these workers so tips make a big difference. Cab drivers usually don't expect to be tipped as they work for themselves and earn a pretty good living, however, if you have been provided with exceptional service and quality conversation then there is no harm in leaving a little extra.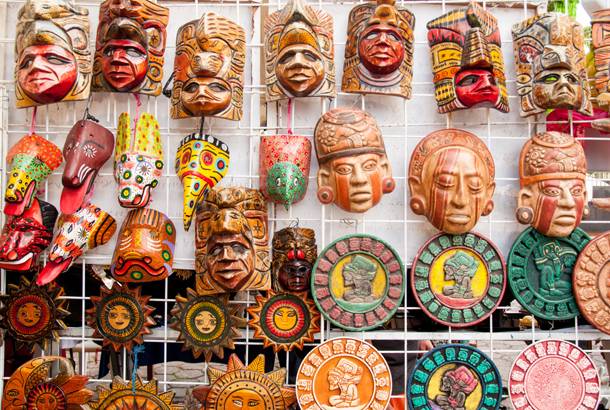 What souvenirs should I shop for in Belize?
Rum is always a favourite with those looking to take home an authentic souvenir from Belize and One Barrel is the cream of this intoxicating crop. From the islands, sarongs and jewellery made of shells make beautiful gifts for people back home (or to keep yourself) but beware of purchasing anything that has been made with endangered or illegal materials such as black coral and turtle shell. Handcarved wooden trinkets are also widely available as are CDs of music created by aspiring Belizean musicians. Purchasing these is a good way of helping local artists.
Is bargaining acceptable in Belize?
Haggling is not particularly common in Belize but is acceptable in markets and with street vendors. Shops, restaurants and taxis will usually not be open to bargaining and might consider your negotiating to be rude.
Is it safe for a single woman to travel in Belize?
Belize has been increasing in popularity as a traveller destination for a while now and its citizens are used to seeing tourists. On mainland Belize women tend to dress more conservatively and wearing revealing clothes might attract unwanted attention. On the cayes the dress code is much more relaxed. The men are quite bold in Belize but usually a firm no thank you is all it takes to get the message across. Avoid being out alone late at night.
What is the duty free allowance for Belize?
Travellers over the age of 18 years are permitted to bring the following into Belize:
1 litre of wine or spirits (combined amount)
200 cigarettes, 50 cigars or 250g of tobacco
Personal items, gifts or souvenirs up to a value of BZ$200 if entering via the international airport or BZ$50 if entering via other ports of entry
What is the currency in Belize?
The official currency of Belize is the Belize dollar. It is normally abbreviated with the dollar sign $, or alternatively BZ$ and comes in denominations of 2, 5, 10, 50 and 100. Check out Oanda for the latest exchange rates.
The most widely accepted currency and the easiest to exchange is the USD though major currencies including Pound Sterling and Euros are also easily exchanged. Credit and debit cards are very useful for cash advances. The majority of cards eg, Visa, Diners Club, MasterCard, American Express, are accepted in most large cities and tourist areas. You should check with your bank before leaving to ensure that your card works internationally.
Do not rely on credit or debit cards as your only source of money. A combination of US dollar cash and one or two debit or credit cards is best. We recommend you bring a minimum of USD200 in cash in small denominations. Traveller's Cheques are no longer widely accepted and can be difficult to exchange so we do not recommend taking them.
CURRENCY EXCHANGE TIP: Please be advised that slightly torn notes, notes that have been heavily marked or are faded may be difficult to exchange. It is best to bring notes in fairly good condition, in denominations lower than 100USD (or equivalent).
What do things cost in Belize?
Belize is a little bit more expensive than neighbouring Mexico and Guatemala but is still pretty cheap by British and American standards. A decent meal from a street vendor can be had for around USD $3-5 while a domestic beer usually comes in at less than USD $2. Dinner in a proper restaurant is likely to set you back between USD $10-15. Public transport is very cheap with an hour bus journey costing less than USD $3 but taxis are a little more pricey. Caving, snorkelling and diving tours will usually set you back around USD $30-60 per person and adventure sports should be budgeted for accordingly.
What sort of plugs do I need for Belize and what is the voltage?
Standard voltage in Belize is 110v and plugs are US style, 2 flat plugs. We recommend taking an universal travel adaptor.
Is WiFi widely available in Belize?
WiFi is relatively widespread in Belize, particularly in places that are considered to be traveller hotspots. Most restaurants, cafes and hotels will have a free connection for customers and internet cafes are still a popular option so if you are unable to find WiFi connection you can always head online at one of these.
What time zone is Belize on?
Belize is 6 hours ahead of Greenwich Meantime (GMT) and does not observe daylight saving.
Is Belize a dangerous place to visit?
It really depends on where you go. If you are heading to Belize City, then the answer is yes. Gang violence has been a problem there for a while now and violent crimes, including homicides, take place with worrying regularity. However, if you are heading to the Cayes or places like San Ignacio then you need not fret about danger as these areas are filled with other travellers and have very few crimes other than the odd petty theft. Like most countries, Belize has a handful of dangerous areas but as these are off the tourist trail, most travellers should have no issues when visiting.
See Also
For further help planning your visit to Belize have a look at our handy Travel Guide resources:
Belize Tours - browse our trips to Belize
Best Time to Visit - climate, seasons and festivals of Belize