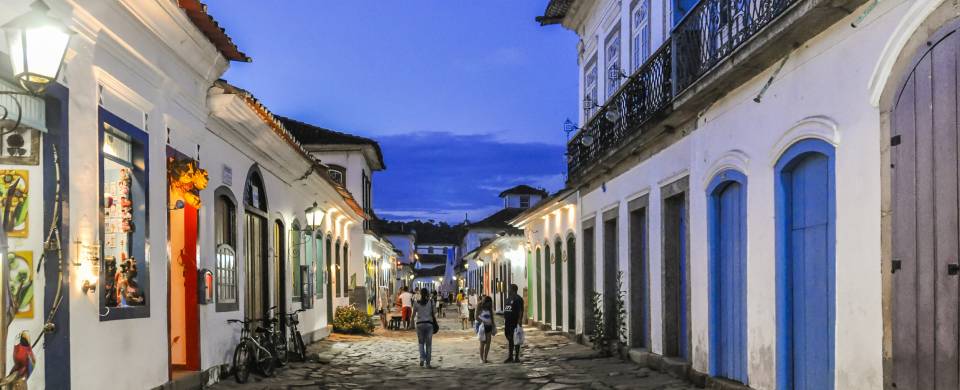 Trips and Tours to Paraty
About Paraty
With the majestic mountains covered in lush, green foliage sat in the background and dazzling beaches running in to sparkling blue water at the fore, there is little wonder why Paraty is one of the most popular destinations in the whole of Brazil. Within the town, colonial buildings stand proudly along the sides of the narrow cobbled streets, which are delightfully peaceful thanks to the the fact the automobiles are prohibited from driving along them. The entire region feels like a living museum with an exotic, tropical twist and is brimming with history and culture.
Read More
Surrounding Paraty's bay are several magnificent tropical islands, many of which can be explored or observed by taking a boat tour through the area. Many of the islands serve as a base for a number of different dive schools, which often take hopefuls out in to the mild water for their first taste of underwater adventuring. At just 11 metres deep, these waters are the perfect area to build up some confidence whilst seeing some of the stunning marine life on offer.
As if the fact that Paraty is the very definition of tropical paradise wasn't enough, the city is also the host of the FLIP literary festival, which sees famous members of the literary world like Atonement author Ian McEwan, take the stage to speak about their passion - literature. Aside from the main debates that tend to take the limelight, there are also writing workshops, art exhibitions and a poetry boat as well as areas for children, making this festival perfect for people of all ages and backgrounds.
Paraty Tours
Here are some popular itineraries that include a visit to Paraty. Alternatively, if you would like to include a visit to Paraty on a bespoke touring itinerary to Brazil, take a look at our tailor-made holiday planning section.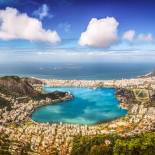 Show All Tours