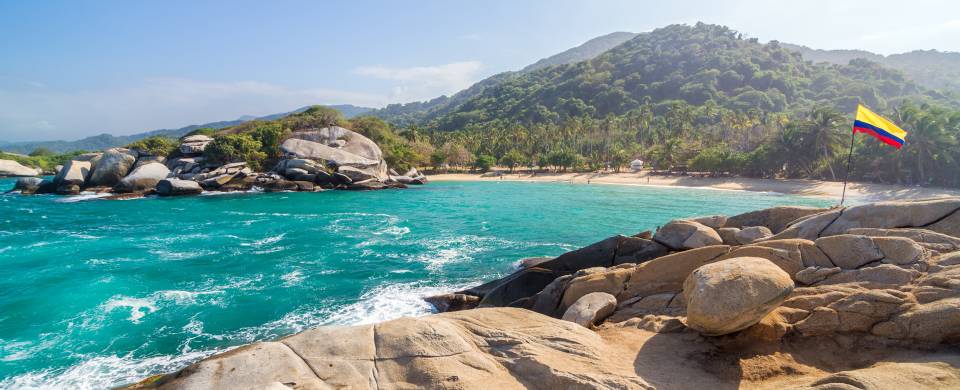 Trips and Tours to Tayrona National Park
About Tayrona National Park
Encompassing a combined maritime and land area of 180 square kilometres on the Caribbean coast north of Santa Marta, Tayrona National Park is one of Colombia's most popular reserves and with miles of pristine beaches backed by lush jungle, it's not difficult to see why. Established in 1964, the park protects two distinct ecosystems and a host of exotic wildlife from howler monkeys to jaguars, iguanas to macaws. More than 770 species of plant have been recorded here and Tayrona also boasts coral reefs home to a multitude of marine life, making it a great place for diving.
Read More
It's the tropical sandy beaches that are the main draw here with a number of attractive bays where you can find rustic cabanas to spend the night and relax on hammocks during the day. Those looking for luxury are well-catered for too with comfortable 'ecohabs' that take inspiration from the circular cabin-like constructions of the native Kogui people. Sun worshippers should head straight for Cañaveral beach while snorkellers should aim for La Piscina. The powerful riptides along the coast do mean that most beaches are not suitable for swimming though La Aranilla and El Cabo San Juan de Guia are both designated as swimming beaches - just remember to pay attention to the warning flags wherever you are.
Tayrona National Park is also home to the atmospheric ruins of Pueblito, an indigenous village that has long been abandoned and left to the forces of nature. Also known as Chairama, the village sits up in the cool forests that blanket the mountains, which can be reached via a physically demanding uphill walk. The stepped terraces, clever drainage systems and round stone constructions are worth the effort if you're unable to make it to other archaeological sites in Colombia.
Tayrona National Park Tours
Here are some popular itineraries that include a visit to Tayrona National Park. Alternatively, if you would like to include a visit to Tayrona National Park on a bespoke touring itinerary to Colombia, take a look at our tailor-made holiday planning section.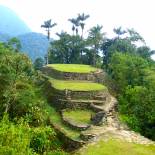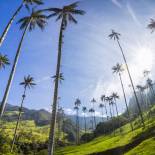 Show All Tours