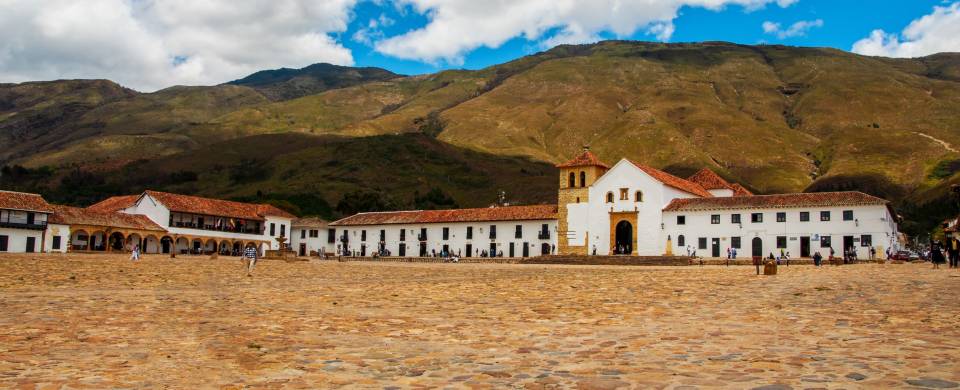 Trips and Tours to Villa de Leyva
About Villa de Leyva
Few places have maintained such original beauty as Villa de Leyva, a town seemingly stuck in time with picturesque cobbled streets and whitewashed colonial architecture. Situated in a high-altitude valley backed by spectacular mountains, Villa de Leyva is quite possibly one of the prettiest places in all of Colombia with traditional features that have remained perfectly in tact for over 400 years. From the doorway carvings that reference the occupation of the original residents to the hand-painted tiles used as traffic instructions on the main plaza, Villa de Leyva is an enchanting window through which to experience colonial Colombia.
Read More
The town was founded in 1572 and thanks to its location off the main trade routes, has managed to preserve much of its architecture in its original condition. At the centre of Villa de Leyva is Plaza Mayor, the largest in Colombia and a vast expanse of cobbled stones with a centrally-placed fountain the sole interruption. On the southern side of the plaza stands the charmingly simple Iglesia de Nuestra Señora del Rosario, which contains a number of original artworks and a beautiful altar.
With only a 3-4 hour bus ride separating Villa de Leyva from Bogota, the town is extremely busy on the weekends with visitors from the capital though during the rest of the week it remains pleasingly quiet. Although it can be visited in a long day trip, it's definitely worth spending a night or more to soak up the delightful bucolic atmosphere. Its compact size means you can see most of Villa de Leyva's attractions in a day with museums to visit and old houses to explore though there's plenty of interest held in the town's surroundings with ancient fossils, archaeological remains and scenic waterfalls deserving of another day of your time.
Villa de Leyva Tours
Here are some popular itineraries that include a visit to Villa de Leyva. Alternatively, if you would like to include a visit to Villa de Leyva on a bespoke touring itinerary to Colombia, take a look at our tailor-made holiday planning section.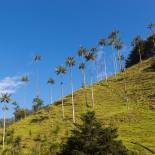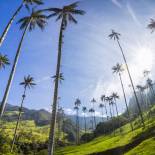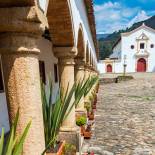 Show All Tours