Discover Mexico's vibrant culture and diverse attractions on this 15 day small group tour. Begin in Mexico City, exploring its impressive museums and bustling plazas. Meander through the cobbled streets of charming cities like Oaxaca, Campeche, and Merida, where Spanish colonial influences abound. Venture into the lush southern jungles to uncover ancient monuments hidden for centuries. Visit the lush Yucatan Peninsula and end your adventure with a tour of the magnificent Mayan ruins of Chichen Itza.
Trip Highlights
Mexico City - Visit to the Museum of Anthropology, take in the beautiful city on a walking tour and visit Teotihuacán archaeological site
Explore Palenque Mayan Ruins and Uxmal Ruins
San Cristóbal - Exolore San Juan Chamula and Zincantan
Oaxaca - Walking city tour and visit to Monte Albán and Mitla
Enjoy a Boat trip to Sumidero Canyon
Discover the incredible Mayan Ruins on a guided walking tour
Included
14 nights STANDARD hotels. Accommodation rating – See Trip Notes for details
Arrival and departure transfer on days 1 and day 15
City tour of Mexico City and Oaxaca city
Transfers and transportation in private air-conditioned vehicles
Breakfast daily
Entrance fees for all included excursions and activities
Visit to the Palenque Mayan Ruins and Uxmal Ruis
Not Included
International flights and visas
Tipping - an entirely personal gesture
Departure taxes or border taxes
Mexico City
Upon arrival at Mexico City Airport, you'll be met and transferred to our centrally located hotel in the city. Home to more than 20 million people, Mexico City was built on the site of Tenochititlan, the capital of Aztec Empire, standing 2,250m above sea level.
Overnight: Mexico City
Visit the Museum of Anthropology and Teotihuacán pyramids.
This morning, we visit the renowned Museum of Anthropology, globally acclaimed for its exceptional array of Aztec and other ancient artefacts. This museum provides an excellent introduction to the remarkable and occasionally grim artistic accomplishments of Mexico's early inhabitants. Then, we head out into the rural landscape to the monumental archaeological site of Teotihuacán. Dating back to the era of Christ, Teotihuacán once stood among the world's largest cities.
Overnight: Mexico City | Breakfast
Optional Excursion
Our day begins in Mexico City's immense central square, known as the zócalo. We kick off our exploration with a visit to the cathedral and a chance to admire Diego Rivera's powerful murals depicting key moments in Mexico's history.

In the afternoon there are optional excursions available, including a visit to the artistic neighbourhood of Coyoacán, situated on the outskirts of Mexico City. This vibrant area is a treasure trove of colonial architecture, charming plazas, former mansions, and intriguing museums. Our visit to the former studio of the iconic artist Frida Kahlo offers a touching insight into her life, creative works, and complex relationships with Diego Rivera and the Russian/Ukrainian radical Trotsky. Why not join a guided tour that takes us 10 kilometres south to the enchanting floating gardens of Xochimilco. These gardens have been a vital source of fruits and vegetables for the city since the time of the Aztecs.
Overnight: Mexico City | Breakfast
Oaxaca Via The City of Puebla.
This morning we leave the capital city and head southeast by road toward the southern highlands, to the charming city of Oaxaca. On our way, we make a stop in Puebla, known as the most Spanish-influenced city in Mexico. Here, we see a hundred of churches and countless colonial buildings, many adorned with exquisite hand-painted tiles.

In the afternoon we venture into the remote and rugged sierras, reaching the captivating city of Oaxaca. This region is still predominantly inhabited by Zapotec and Mixtec indigenous communities. Oaxaca itself boasts well-preserved colonial architecture, a rich artistic community, splendid museums, and a delightful climate that all add to its allure.
Overnight: Oaxaca | Breakfast
Archaeological Sites Mitla and Monte Albán.
This morning we leave the city to explore the nearby archaeological site at Monte Albán, an important Zapotec ceremonial centre. Positioned strategically on a carefully levelled hill where three valleys converge, the site offers stunning panoramic views of the surrounding landscape. We have ample time to see the intriguing carvings, burial chambers, and temples that tell the story of this ancient civilization.

Our journey then takes us to Mitla, a name that translates to 'place of the dead.' Here, we have the opportunity to delve into the pre-Columbian ruins of four grand palaces, adorned with remarkable mosaics and bas-reliefs, many of which have remarkably stood the test of time.
Overnight: Oaxaca | Breakfast
Walking Tour of Oaxaca
This morning, we take a walking tour to explore in the historical charm of this town. Strolling along the tranquil cobbled streets offers a refreshing change of pace from the bustling capital. You'll also have some free time to explore at your own leisure. Feel free to relax in the zócalo while sipping on a margarita or perhaps if you're feeling adventurous try chapulin, the local delicacy of fried grasshoppers. Additionally, you can indulge in the town's other renowned cuisine, offering a diverse array of culinary delights to savour.
Overnight: Oaxaca | Breakfast
Road to San Cristóbal de las Casas
This morning we catch a flight to Tuxtla Gutierrez, with a brief stopover in Mexico City, before continuing our journey by road to the charming town of San Cristóbal de las Casas, which is about a 2-hour drive away. Along the way, we make a stop at the impressive Sumidero Canyon, a geological wonder where towering cliffs reach heights of over 900 meters. This canyon holds significant importance in the region and even appears on the coat of arms of the state of Chiapas. If time allows, we may embark on a boat trip through the vast gorge, giving us the chance to spot local wildlife as we navigate through the canyon.

Upon reaching San Cristóbal, we find ourselves amidst atmospheric streets, a bustling handicrafts market, bohemian cafés, and hilltop churches. The town offers a captivating blend of colonial, baroque, and neoclassical architecture, infused with indigenous culture and influences, creating a truly unique and vibrant atmosphere.
Overnight: San Cristobal | Breakfast
Villages San Juan Chamula
Today we take a short drive to reach San Juan Chamula, a quaint indigenous village boasting a remarkable adobe church. Stepping through its wooden doors feels like stepping into a completely different realm. Inside, local residents, donned in traditional blue tops, navigate through a labyrinth of candles and Coca Cola bottle lids that carpet the floor. They engage in enigmatic rituals within the thick fog of incense, accompanied by a constant murmuring, creating an otherworldly atmosphere.

If time permits, we may also have the opportunity to explore the neighbouring village of Zinacantán. Here, the local men sport vibrant red tasselled jackets, while the women wear distinctive blue shawls, showcasing the rich tapestry of indigenous culture in this region.
Overnight: San Cristobal | Breakfast
Drive to Palenque Via The Waterfalls and Pools of Misol-Ha and Agua Azul
This morning, we take a journey north by bus, travelling through lush highland forests and picturesque coffee plantations. As we continue, the road descends, leading us on a winding path into the captivating Lácandon rainforest. With each passing mile, the air grows increasingly humid, and our route will include a delightful break for a refreshing dip in the crystal-clear pools and waterfalls at Agua Azul and Misol Há.

Our day ends with our arrival in Palenque, scheduled for the evening. The entire journey, including stops, is expected to take approximately 5 hours, allowing us to fully appreciate the changing landscapes along the way.
Overnight: Palenque | Breakfast
Guided Tour of Palenque.
We kick off our day early to seize the opportunity to explore Palenque in the cool, tranquil morning hours, well before the crowds arrive. Perched on the foothills' edge and embraced by lush jungle foliage, Palenque is arguably one of the most scenic of the classical Mayan sites. The complex features a labyrinthine palace, and the impressive stepped Temple of the Inscriptions is a site to see. Deep within this temple lies a crypt housing the sarcophagus of Lord Pacal, the greatest ruler of Palenque.

This remarkable sarcophagus, discovered in 1952, dates back to AD 683. Unlike the usual Mayan practice of using pyramids as platforms for worshiping gods, this pharaoh-style burial is exceptional. As we explore the ruins emerging from the steamy rainforest, you'll sense the thrill of discovering them as if for the very first time. Take a few moments to wander off on your own; it can be a profoundly mystical experience.
Overnight: Palenque | Breakfast
Drive to the Historic City of Campeche
Our journey today takes us northward, traveling by land to the Gulf of Mexico, where we arrive in the UNESCO World Heritage city of Campeche (approximately 5 hours). The city takes great pride in its heritage and has undertaken extensive efforts to restore and reconstruct its colonial core. Among the city's streets, we encounter numerous Spanish-built mansions, and some sections of the original city walls still stand proudly. A picturesque boulevard graces the waterfront along the Gulf of Mexico, providing breathtaking vistas of the sunset as clouds drift in from the sea. Campeche's dedication to preserving its historical charm and its scenic coastal views make it a remarkable destination to explore.
Overnight: Campeche | Breakfast
Continue to Mérida via Mayan Temples at Uxmal
This morning we head northeast of Campeche, where we encounter the remarkable archaeological site of Uxmal. Dominating the landscape is the awe-inspiring Pyramid of the Magician, standing tall alongside an elegant nunnery quadrangle adorned with intricate Puuc-style stonework. As we stroll through the ancient ruins, enveloped by lush vegetation providing a welcome respite from the relentless sun, it truly becomes a magical experience.

From Uxmal, it's a mere 80km drive to reach the capital of the Yucatán state, Mérida. Today, Mérida maintains its enchanting colonial centre, a blend of grandeur and weathered architecture, but it also thrives as a modern and bustling city. Here, we encounter a vibrant local culture, an array of excellent dining options, and bustling shops and markets. The city's inhabitants, descendants of both Mayans and colonists, have a penchant for festivities, and it's quite likely that we may stumble upon one in full swing, complete with live music and bustling market stalls, during our visit.
Overnight: Merida | Breakfast
Explore Mérida or Visit the Gulf Coast
Today is spent at leisure to explore the vibrant cobblestone streets of colonial Mérida or you can join an optional tour to Celestún. This town is nestled in the heart of a wildlife sanctuary and it's rich in both resident and migratory waterfowl, with flamingos taking the spotlight as the main attraction. Combine birdwatching with a casual walk along the extensive white-sand beach that extends northward for several kilometres.
Overnight: Merida | Breakfast
Guided Tour of Chichén Itzá
This morning we journey from Mérida takes us on a 1.5-hour drive to Chichén Itzá, the most magnificent among all Mayan sites. It is dominated by the colossal, symmetrical, stepped pyramid known as El Castillo. The origin of this site remains in mystery, bearing both Toltec and Mayan influences. Within its expanse, we find the largest and remarkably well-preserved ball court in the Americas—a venue for an ancient ritual game that was played across the continent, although its precise rules and outcomes remain elusive.

Chichén Itzá boasts a massive sacred well, the Cenote Sagrado, used for ritual purposes, with offerings such as jade, gold, and even human remains retrieved from its depths. Our accommodations are conveniently located just a short stroll from the archaeological site, and in the evening, you have the option to return to the ruins for the mesmerizing Sound and Light Show.
Overnight: Chichen Itza | Breakfast
Today we end our incredible journey after breakfast.
Breakfast
Prices & Dates
Departure dates are guaranteed with a minimum of 4 persons. 'Twin Share' prices are per person when there are 2 people sharing a room. 'Single Room' prices are applicable to solo travellers wanting the privacy of a single room.
Read More
2024
Twin Share
Single Room
Extra Prices
Twin Share
Single Room
The hotels listed below are ones which we frequently use on this tour. We reserve the right to substitute these hotels to ones of a similar standard.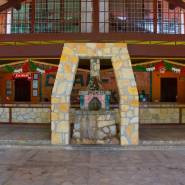 Chan-Kah Resort village, Palenque
Nestled in the beautiful jungles of Chiapas and near the iconic ancient Mayan Ruins of Palenque, Hotel Chan Kah is a charming hotel that offers a perfect blend of modern design and traditional charm. The hotel is decorated with inspiration from Mayan culture to create a unique and authentic experience. Each room has an en-suite bathroom and is tastefully designed with amenities such as coffee machine, Wi-Fi and air conditioner. There is a restaurant on site, where guest can enjoy a fusion of regional an international cuisine. Guests can also enjoy relaxing by the pool or indulging in a spa treatment.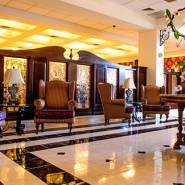 Hotel Plaza Campeche, Campeche
Located in the heart of Campeche City, Hotel Plaza Campeche is a charming and historic hotel offering a gateway to the UNESCO world heritage-listed Campeche historic centre and the picturesque cultural landmarks. The hotel has a blend of modern amenities and colonial-style charm, each guest room includes an en-suite bathroom, WiFi and A/C. There is a restaurant on site offering delicious regional cuisine and a pool area to relax with a refreshing drink. Hotel Plaza Campeche is walking distance from the San Francisco Cathedral, Puerta de Tierra and the Baluarte de San Francisco.
At a Glance
Range
Trip Type
Starts
Mexico City
Ends
Cancun
Departs
Wednesday
Group Size
Min 4 / Max 20
Hotel Rating
3-4 star hotels
Tour Guide
0
Meals
Breakfast: 14
Countries
Minimum Age
12 yrs, accompanied by an adult
Arr. Transfer
Yes
Dep. Transfer
Yes
OTG002713
Mexico City to Mayan Ruins - 15 Days
Central America
Handpicked
Central America
false
0
Mexico
https://www.onthegotours.com/uk/Mexico/Mexico-City-To-Mayan-Ruins-15-Days
https://www.onthegotours.com/repository/Chichen-Itza-Highlight--Web-Ready--309001469456440_crop_flip_300_300_f2f2f2_center-center.jpg
Group_Tours