Tours for over 50s
Trips designed with you in mind
Adventure meets comfort. Straying from the beaten path meets luxury. Discover the best of both worlds with a tour for the over 50s.
Adventure doesn't have an age limit. Whether the kids have flown the nest, you're celebrating early retirement, or you're ready to scratch those must-see sights off the list; now is the perfect time to discover the world.

Our group tours are ideal for over 50s, expertly designed with you in mind. From embracing local traditions to marvelling at breathtaking scenery, we've packed our tours with unforgettable experiences.

Discovering far-flung cultures needn't be hard work. At On The Go Tours, we offer a perfect blend of adventure and comfort - giving you the chance to travel in a style that suits you.

After each day of exploring, you can unwind in 4-5-star comfort and enjoy luxury facilities. And plenty of leisure time means you can stray from the beaten path at your own pace.

You'll be in good company, too. With fellow over-50s by your side, our tours are the perfect chance to meet like-minded people - and even make lifelong friends.

From the Himalayas to the Dead Sea, your opportunity to see the world beckons. Because why wait?
Top travel deals and upcoming trips for the over-50s
Trip Name
Starts
Departing
Price
Map
Jewel of the Nile - 10 days
Cairo, Egypt
12 Nov 2021
£1,094

was

£1,215

10% off



Classical Egypt & Nile Cruise - 11 days
Cairo, Egypt
21 Nov 2021
£1,085

was

£1,205

10% off



Sri Lanka Northeast Explorer - 12 Days
Colombo, Sri Lanka
14 Dec 2021
£1,220

was

£1,355

10% off



Buddha and Beach - 12 days
Colombo, Sri Lanka
18 Dec 2021
£1,031

was

£1,145

10% off



Wild About Sri Lanka - 10 days
Colombo, Sri Lanka
18 Dec 2021
£968

was

£1,075

10% off


Why choose On The Go Tours?
Simple. Safe. Stress-free. The choice for many travellers, we've expertly organised group tours for over 20 years.

From sorting transfers to breaking down language barriers, our expert guides will do the heavy lifting. That means you can simply make the most of your adventure and leave the time-consuming details to us.

And with years of experience behind us, we really know what you'll love. In fact, our exceptional service means we've won many British Travel Awards - so you know we're a name you can trust.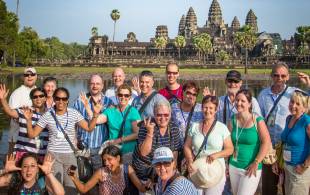 Like-minded travellers
With On The Go Tours, you'll meet fellow adventurers from different walks of life. Over a third of our travellers are 50-plus, so you're in great company. Share unique experiences and make friendships that last a lifetime.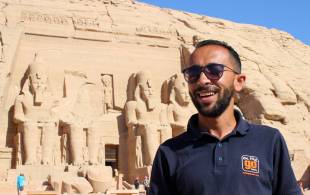 Expert Guides
Our guides are one of the reasons we win awards. Armed with an incredible knowledge of the country and a passion for adventure, our guides know their stuff. In fact, for many of our travellers, our guides are the highlight of their trip.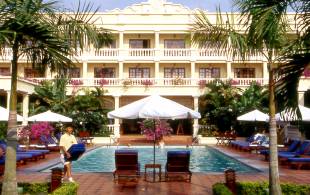 Relax in comfort
Who says you have to choose between adventure and comfort? On our Signature group tours, we use 3-5 star hotels with ensuite rooms. You'll also have the chance to snooze in unique surroundings, such as a Moroccan Berber Camp or a luxury junk boat.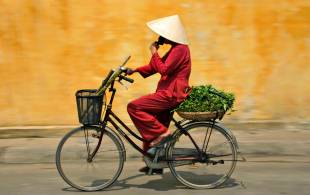 Transfers sorted
No need to think about getting from A to B. From start to finish, we'll take you everywhere. We'll greet you when you land and organise all of your transport. It's not just typical transportation, either; from tuk-tuks to rickshaw rides, we'll take you on a cultural journey.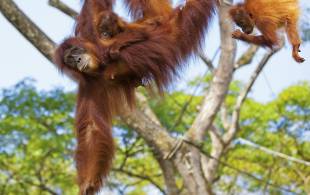 Flexible trips
Fancy an extra night to explore? No worries. With our group tours, you can easily arrange to book another night or two. You can also enhance your trip further with our range of tour add-ons and optional activities. From cooking authentic recipes to spotting wildlife, our add-ons can add extra adventure to your tour.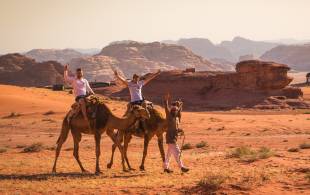 Authentic Experiences
Our group tours are ideal for overs 50s and offer what money can't buy - unforgettable, once-in-a-lifetime experiences. From celebrating Diwali to trekking the Sahara on camelback, we'll give you the chance to get stuck in with the local culture.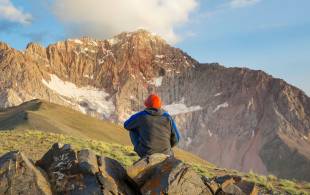 Go solo
Travelling solo shouldn't mean paying over the odds. When you travel with On The Go Tours on a Signature tour, we won't charge you extra for being a single traveller. We can pair you together with another solo traveller, or you can choose to have a room to yourself. The choice is yours.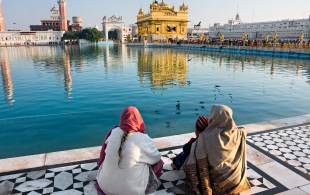 Free time
Travelling with a group tour doesn't mean you can't create memories of your own. While we have an itinerary packed with unique experiences, you'll also have plenty of time to explore your surroundings on your own.
Tours we recommend for the over 50s
To get you started here's some of our tours popular with the over 50s covering an assortment of destinations and offering a host of experiences.
Choose your tour range
Explore far-flung destinations in style with a Signature tour. Tick those places off the list for less with an Essentials tour. Travel on your own terms with a Tailor-made trip. Or opt for a Handpicked tour for excellent value for money. Whatever your style, we've got a tour just for you.
Holidays for over 50s - Frequently Asked Questions
Here you'll find answers to the most commonly asked questions travellers over the age of 50 have about our tours and holidays.
What's the average age of your travellers?
Our average passenger age is in the 40s bracket though our tours attract a wide age range from those in their 20s to those in their 70s! It's likely you'll be travelling with those of a similar age to you with others of different generations to add a little spice to the group demographic.
What's the average group size?
On most of our tours the average group size is between 16-18 passengers with a mix of nationalities and ages. Group size does vary between destinations and across departure dates so you may find yourself travelling in a group as small as 4-6 passengers or in a group of up to 28 on our popular festival departures.
How fit do I have to be to join your tours?
As our name suggests, our tours include a number of days when you'll be 'on the go', exploring the local sites on foot and hopping on and off transportation that will get you from A to B, whether that be a tuk tuk or a modern van. We do temper this with just enough free time for you to take it easy and as such only a moderate level of fitness is required. If you are thinking of joining one of our more active tours, such as a trekking holiday, then a higher standard of fitness is needed to cope with the long days of walking and the higher altitudes, and we recommend you consult your doctor before booking. If you're at all worried about the pace of our group tours, consider a bespoke Tailor-made itinerary instead where you can set the pace.
Will I have to pay more as a solo traveller?
On the majority of our group tours we offer a non-compulsory single supplement policy – if you're happy to share with another traveller of the same sex then we'll pair you up. In most cases even if we are unable to pair you up, you still won't have to pay the single supplement. Of course, if you prefer to have a room to yourself then this option is available. On certain tours and departure dates we also offer your own room at no extra cost. Check out our solo travellers page for more information.
What sort of accommodation is included on your trips?
We mostly use well-located 3-4* hotels on our group tours but in countries where accommodation offers great value for money we may use the occasional 5* property too. A hotel is more than just somewhere to rest your head and to make your holiday as unique as possible we combine modern hotels with heritage properties that can include havelis in India and riads in Morocco. In other destinations you may be spending the night on a floating hotel in the jungle or a courtyard mansion in a colonial city – wherever you are we make sure our hotels are comfortable and provide the necessary amenities. In places where the great outdoors is the star attraction accommodation may be a little more basic with permanent desert camps in the Sahara and Wadi Rum a good example of this.
I don't want to travel with a group. Do you offer private options?
We most certainly do! If you are happy with our group tour itineraries but would prefer to travel without the group then you can opt for our Private Tour Supplement, which means you'll be travelling in private transport and have the services of local English-speaking guides all to yourself.
I'd like to organise a trip with my own group of friends and family. Is this possible?
It most certainly is! We offer bespoke Tailor-made holidays to the majority of our destinations and can put together a tour that suits you and your travelling party perfectly. Whether you're planning a special birthday celebration or getting the family together for an adventurous holiday, our team of Tailor-made specialists can create the ideal itinerary for your needs, based on your exact requirements. Best of all, there's no minimum or maximum numbers when it comes to private groups.
Popular destinations for the over 50s
Looking for some inspiration? Our travellers over 50 can't get enough of these popular tours in our favourite destinations.
Further reading for the over 50 traveller
Explore ... Dream ... Discover. ... and don't blame us if you find these addictive!
Life Part 2 - addictive stories of adventures after retirement My Itchy Feet - The Baby Boomer's Guide to Travel The Roaming Boomers - five years on the road and counting Travel Past 50 - an online travel magazine for those in their golden years