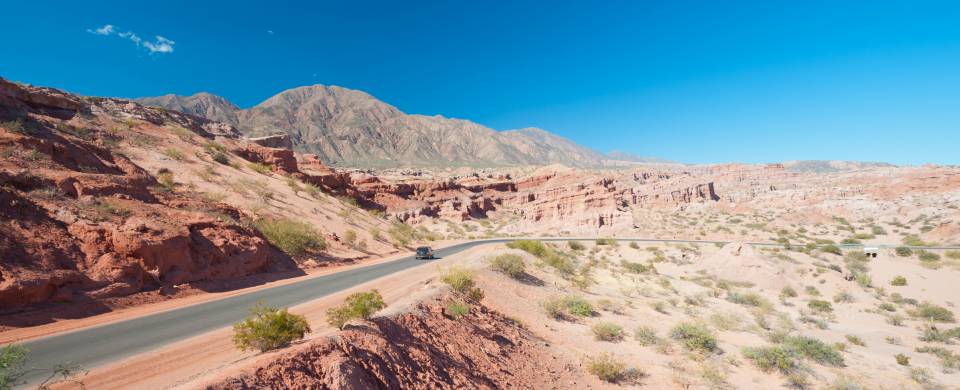 Trips and Tours to Cafayate
About Cafayate
Scenically situated in the highlands of Argentina's northwest, the sprawling village of Cafayate is the self-appointed capital of the Valles Calchaquies and a popular tourist destination. Ringed by rugged brick-colored mountains, the drive here from Salta is spectacularly dramatic with the day's sun bringing the endless rows of peaks out in a dazzling display of red hues. From Cafayate it's easy to explore the stunning multi-hued Quebrada de Cafayate, a particularly photogenic gorge featuring gigantic sand dunes, wind-eroded rock formations and huge monoliths of sandstone with forested valleys of cacti surrounding the canyon.
Read More
Cafayate is also the center of the region's wine industry with some of the world's highest vineyards standing at 1700m above sea level. You'll find many fine red wines here, from cabernet sauvignon and malbec to tannat, but what really distinguishes the wines of Cafayate from Argentina's other wine regions is the torrontés grape, a local specialty that produces an aromatic and deliciously dry white wine. Many bodegas in and around Cafayate offer wine tasting sessions and demonstrations of how the wine is made, and in March it's also possible to volunteer with the grape-picking.
The village of Cafayate has a laid-back charm and Spanish-colonial style that is particularly conducive to languorous walks through town and lazy meals enjoyed at friendly locally-run restaurants. To the south of the central plaza are a number of rustic eateries that specialize in regional cooking whilst north of the plaza, those who like their desserts cold will find a delectable, though somewhat unusual, selection of wine sorbets.
Cafayate Tours
Here are some popular itineraries that include a visit to Cafayate. Alternatively, if you would like to include a visit to Cafayate on a bespoke touring itinerary to Argentina, take a look at our tailor-made holiday planning section.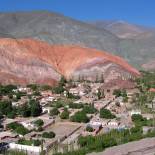 Show All Tours