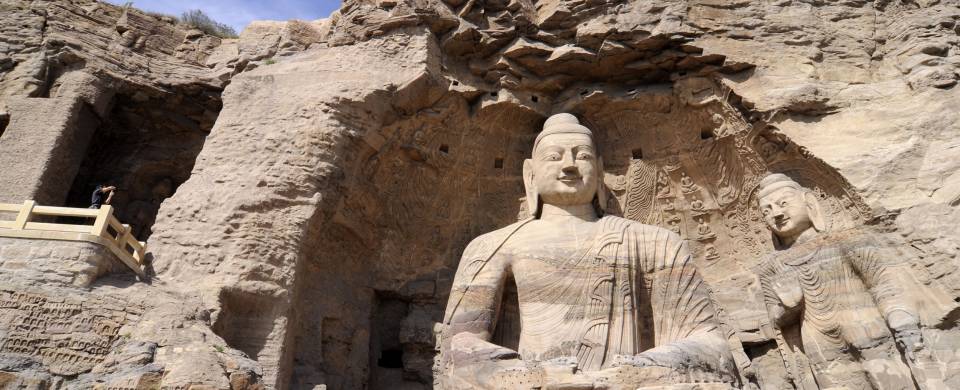 Trips and Tours to Datong
About Datong
Located close to the Inner Mongolia Autonomous Region in northern China, Datong is one of the country's most famous historical and cultural cities due to a long and prosperous past. Serving as the political, economical and military center of the region throughout its 2,400 year history, Datong is home to a number of superb relics, chief among them the ancient Yungang Caves located about 10 miles west of the city.
Read More
Built more than 1,500 years ago, the UNESCO World Heritage listed caves are a treasure trove of ancient Buddhist art. The artistry of the 53 rock-hewn caves and the numerous Buddha icons of every shape and size is exquisite and unsurpassed in China with richly-carved and embellished walls and archways depicting representations of scenes from Buddhist mythology and the lives of famous monks. Excavations around the mountain extend 1km with some 51,000 stone statues revealed with one Buddhist statue reaching 17 meters in height whilst others display immaculately preserved color pigments. The labor required would have been phenomenal, requiring in some cases as many as 40,000 men.
Also in the Datong region is the spectacular Hanging Temple with a number of structures that defy the rules of architecture and gravity. Constructed some 1,500 years ago on a precipitous rock face, the temple hugs the cliff 50 meters above the ground with tall, narrow stairs and walkways that connect six halls. The temple is also unusual in that it contains sculptures of deities and icons relating to Buddhism, Taoism and Confucianism, a mix of religions not found elsewhere in China.