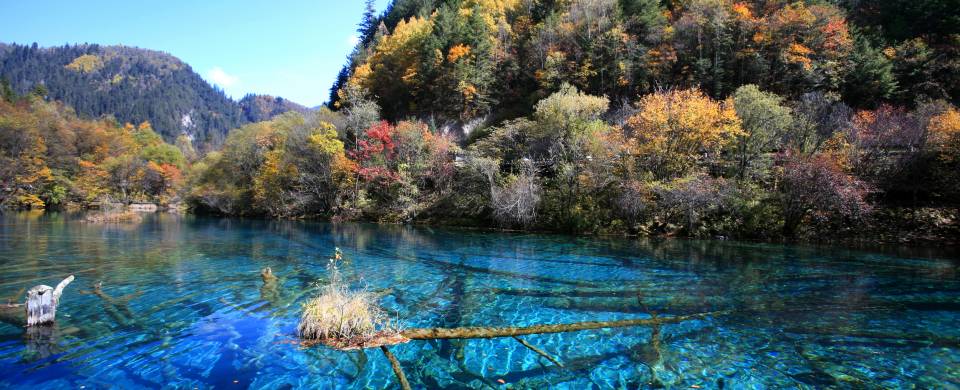 Trips and Tours to Jiuzhaigou
About Jiuzhaigou
Jiuzhaigou is a stunning nature reserve located just north of Sichuan right in the heart of China. The breathtaking colors that make up this gorgeous scenery are unparalleled in beauty and are one of the many reasons that this park has become of such international repute. There are several lakes, filled with sparkling water of every different hue of blue, that hydrate the land, meaning that an incredible array of flora can thrive and flourish here. There is also an impressive amount of wildlife that call this park home including the giant panda and dozens of different species of bird.
Read More
Traditionally this region has been inhabited by Tibetan and Qiang people and Jiuzhaigou literally translates as "Valley of Nine Villages". While the surroundings are the real draw of the park, visitors here can educate themselves of the lifestyle and culture of these mysterious people. Handmade crafts and local snacks are available to be bought from Tibetans dressed in traditional garb at various points along the boardwalks that run through the park.
In the recent past, very little was known about the Jiuzhaigou national park due to its inaccessibility. Nowadays, there are regular flights and long distance buses that ferry travelers back and forth. Since it became a hotspot for tourism, the park has been declared a UNESCO World Heritage site and is being carefully conserved. A set of guidelines have been put in place in order to maintain the sanctuary's natural splendor. Home to some of the world's most awe-inspiring natural wonders, Jiuzhaigou is not to be missed.