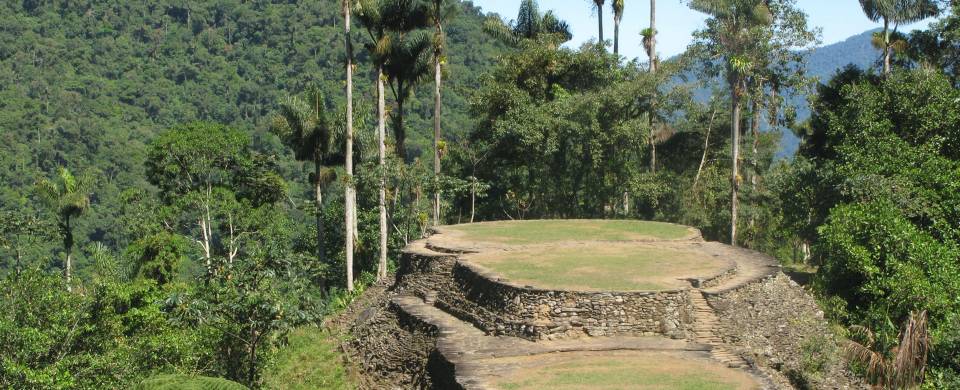 Trips and Tours to Ciudad Perdida
About Ciudad Perdida
Engulfed by the jungle high up in the isolated Sierra Nevada mountain range and abandoned for hundreds of years, Colombia's Ciudad Perdida is a true "Lost City" and one of South America's most evocative sites. Accessible only by foot, the site retains the natural allure and mystery that Hiram Bingham would no doubt have met when he first encountered Machu Picchu. Built a good 600 years before Machu Picchu, Ciudad Perdida may not have the same incredible range of ruins as Peru's most visited attraction but where Colombia's Lost City really shines is in the unadulterated Indiana Jones-style experience with the journey every bit as important as the destination.
Read More
The 5 day return hiking trail to Ciudad Perdida covers 40km of tropical forest with scenic waterfalls and pleasant streams, and passes indigenous villages along the way. With a difficulty rating of medium to hard, it's not for the faint-hearted with very basic overnight camps, hanging bridges, steep uphill climbs and challenging stone steps but catching sight of the peaceful terraces that ring around the central ridge makes the tough hike more than worth it.
Known to the local native communities as the city of Teyuna, most of the original wooden structures built by the Tayrona people back in 660AD have been claimed by nature and unfortunately, anything of value has long since been pilfered by looters who first stumbled upon the site. Since the first archaeological expeditions of the late 1970s that uncovered pottery, jewelery and even some goldwork, Ciudad Perira has been left largely unexcavated with the surprisingly well-preserved circular stone terraces - numbering 170 at last count - and paved footpaths all that's left.
Ciudad Perdida Tours
Here are some popular itineraries that include a visit to Ciudad Perdida. Alternatively, if you would like to include a visit to Ciudad Perdida on a bespoke touring itinerary to Colombia, take a look at our tailor-made holiday planning section.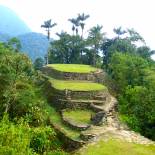 Show All Tours