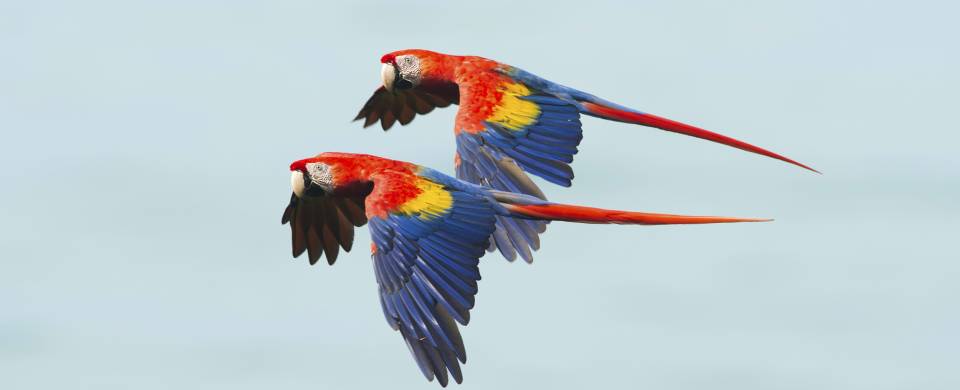 Trips and Tours to Corcovado National Park
About Corcovado National Park
Serving as a bastion of biological diversity, the Parque Nacional Corcovado conserves the largest primary tropical rainforest in Pacific Central America. Home to countless endangered species and at least eight distinct habitats, Corcovado is widely considered the jewel in the crown of Costa Rica's extensive network of national parks and reserves. With beautiful deserted beaches, lush waterfalls, towering cloud forests and amazing wildlife-spotting opportunities, Corcovado is a superb place to explore.
Read More
The park is one of the last remaining strongholds of the elusive jaguar, as well as the ocelot, the margay and the puma. Other species on display include sloths, howler and spider monkeys, peccary, anteater and the rare Happy Eagle. A sizeable population of the threatened Baird's Tapir live in Corcovado though it's always worth remembering that the park's waterways are also inhabited by crocodiles, snakes and even sharks.
The five ranger stations in the park are connected by a network of trails and have camping areas where visitors can camp or base themselves in the comfortable accommodation block at the Sirena ranger station. Alternatively, if you prefer not to spend the night in Corcovado, travellers can base themselves in the local town of Puerto Jimenez or Carate where you'll find a wealth of decent lodging options, and visit the park on day trips. However, to experience the best of Corcovado, it's recommended to spend at least one night in the park as each hiking trail offers a distinct hiking experience with trails following the Pacific coast and inland along rivers and lagoons.