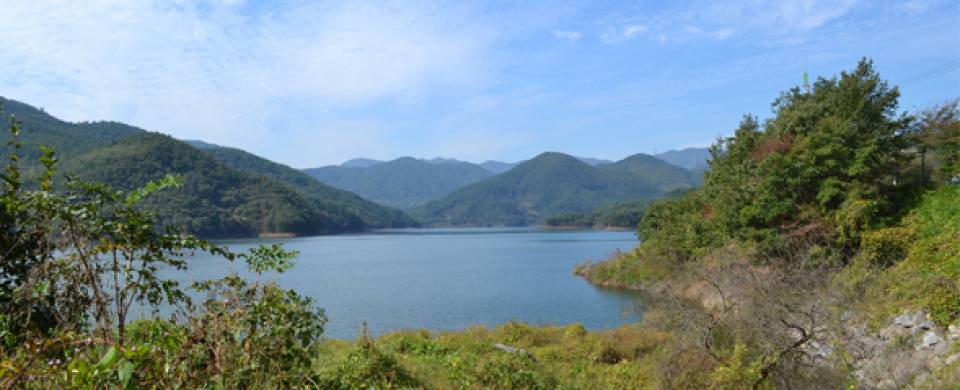 Trips and Tours to Cheongpung Lake
About Cheongpung Lake
The beautiful Cheongpung Lake is the starting point for ferry journeys to see the 'Eight Scenic Wonders of Danyang'. These scenic wonders were designated by the scholar Hwang Lee (1501-1570) who was enamoured with the area's natural beauty when he came to Danyang as a chief governor. The first of the eight wonders is Dodam Sambong, an island in the Namhan River whose three peaks are said to represent a love triangle between a husband, his wife and his concubine. The story goes that a man took on a concubine after discovering that his wife was unable to provide him with a son. His distraught wife refused to speak to him and turned away, an act that the locals believe is symbolized in the orientation of the rocks.
Read More
Seokmun, wonder number two, is a stone gate shaped like the arc of a rainbow. Sainam Rock is a large rock cliff with a poem inscribed upon it. The poem was written by the Confucian scholar Utak. Haseonam is another mountain peak that belongs to the Doraksan range. This peak belongs with two other peaks likened to brothers. Haseonam is the first brother. Jungseonam is the middle brother peak, the slopes of which form the Ssang-yong falls. It is said that the falls were created when two dragons ascended to heaven through a crevice. The sixth scenic wonder is Sangseonam, the site of a thatched pavilion where Gwon Sang-ha lived and wrote poetry. The final wonder is Oksunbong, a mountain peak that has 'The Gateway of Danyang' inscribed on its rock wall though the peak originally belonged to the district of Cheongpung-gun.
Cheongpung Lake Tours
Here are some popular itineraries that include a visit to Cheongpung Lake. Alternatively, if you would like to include a visit to Cheongpung Lake on a bespoke touring itinerary to South Korea, take a look at our tailor-made holiday planning section.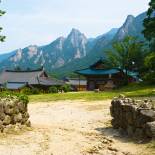 Show All Tours