Planning a visit to Finland or Lapland and looking to cross your T's and dot your I's before you go? Not sure if you should ask for a discount when shopping for goods or whether you'll find WiFi easily enough? You've come to the right place as our Top Travel Tips cover all manner of practicalities best known in advance.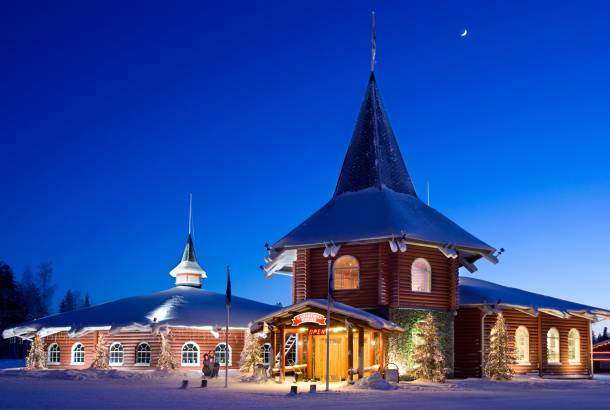 What vaccinations do I need for Finland?
There are no specific vaccinations required for Finland but it is recommended that you are up to date with all jabs and boosters required for life in your home country. The medical facilities in Finland are good and available for free to European Union citizens with a valid EHIC form or its replacement ID card.
Is it safe to drink tap water in Finland?
Yes. In fact, Finland's tap water actually ranks as some of the best in the world so there is no need to waste money and time buying bottled water.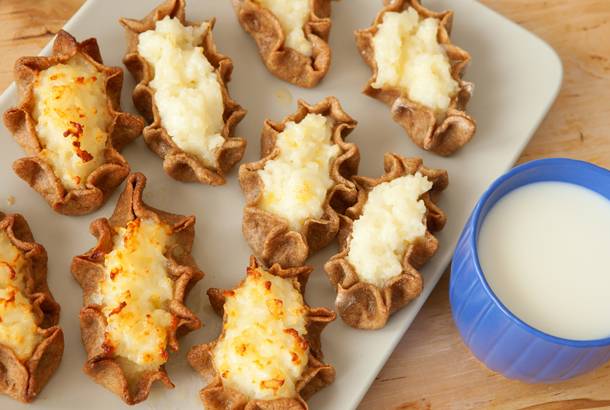 What's the food like in Finland?
Unsurprising for a nation surrounded by water, fish plays a very prevalent role in Finnish cuisine with salmon and herring often playing a starring role. Meat is also widely eaten with delicacies including reindeer, elk and bear. More commonly found is the HK Sininen Lenkki sausage. Many main meals are served with potatoes, berry sauce and gherkins/pickles and rye bread is often the bread of choice. Arctic wild berries are often used to add further flavour to dishes.
Karelian pasties are eaten across Finland and are delicious parcels of rye crust filled with rice and topped with butter and boiled egg. They make for filling snacks. Desserts in Finland tend also to be quite filling affairs with principal ingredients including oats and sweet-flavoured bread served with berries or eaten with a cup of coffee.
Alcohol is fairly expensive in Finland (compared to continental Europe), however, it is very easy to find. Local beers like Lapin Kulta, Karjala and Olvi are easily found in local supermarket – they are branded by their alcohol content though. The weakest and cheapest is labelled I whereas IV is the strongest and no doubt the most expensive. Anything stronger than beer needs to be bought at Alko, a government-run chain of supermarkets. They hold the monopoly on where you can buy anything pretty much over 4.7% in Finland.
Safe eating while travelling in Finland
Finland has excellent hygiene standards so travellers need not worry about getting sick while on holiday. Nevertheless, basic precautions still apply and you should avoid anything that looks old or like it might not have been cooked thoroughly (especially meat and fish).
Is it standard to tip in Finland?
Tipping exists in Finland but there is no hard and fast rule as to where, when and how much. In many restaurants, service is included in the total bill and it is therefore at the discretion of the customer as to whether or not they would like to add a little extra. Hotel staff is rarely tipped except by long-term guests and taxi drivers will not expect anything – although rounding up a fare certainly never goes amiss.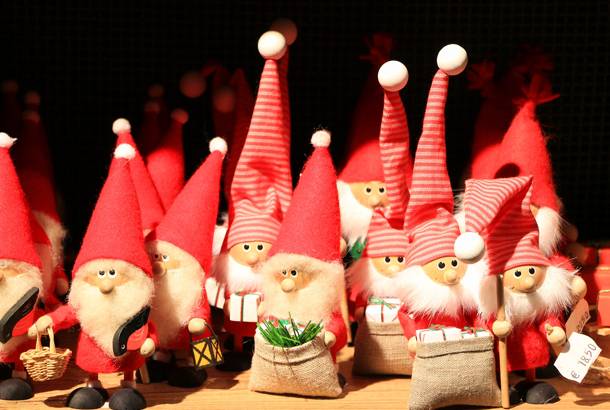 What souvenirs are good to shop for in Finland?
It would be a mighty shame to travel through Finland and not bring anything home to remind you of your journey. A popular and beautiful purchase is a couple of marimekko fabrics, which are known for their kooky designs and bold colours. They are often used as wall hangings and really jazz up a room. Another great souvenir, although a little tricky to transport safely, is a piece of glassware from Iittala. The brand is known for its intricate craftsmanship and its pieces make excellent dining rooms statements.
There are over two million saunas in Finland with a population of just over five million so you can see how important these steamy rooms are to the nation. As such, sauna buckets and ladles can be found throughout the country and while you might not have your own sauna back home to us it in, it can be used simply as a decoration. For something a bit more practical, seek out a traditional Lapp hat, as worn by the Sami people. Finland is also an excellent place to pick up Christmas decorations.
Is bargaining acceptable in Finland?
Bargaining is not part of daily life in Finland and travellers will be hard-pressed to find somewhere that will accept anything other than the price that has been marked on the item. Occasionally market vendors will do deals with customers who are buying multiple items but that is usually as far as haggling goes.
Is it safe for a single woman to travel in Finland?
As one of the leading countries in the world for gender equality, Finland is incredibly safe for females travelling alone. Nevertheless, women should take care when walking around alone at night and keep an eye on their drink whilst in bars and clubs, as they would anywhere in the world.
What is the duty free allowance for Finland?
Finland is within the European Union. If you are travelling from the UK, you are entitled to buy fragrance, skincare, cosmetics, Champagne, wine, selected spirits, fashion accessories, gifts and souvenirs all at tax-free equivalent prices.
If you are travelling from within the EU, there is no limit on the amount or value of goods you may import, providing your goods are for personal consumption. However, if you are importing alcohol, you must be able to show it is for personal use when amounts exceed the following:
20L of alcoholic drinks up to 22% volume
90L of wine (including a maximum of 60L of sparkling wine)
110L of beer
10L of alcoholic drinks over 22% volume
If you are arriving from a non-EU country, the following goods may be imported into Finland without incurring customs duty:
200 cigarettes or 100 cigarillos or 50 cigars or 250g of tobacco
4L of wine and 16L of beer and 1L of spirits over 22% volume or 2L of alcoholic beverages less than 22% volume
Other goods up to the value of €430 for air and sea travellers and €300 for other travellers
Alcohol limits apply to travellers aged 20 and over for spirits and aged 18 and over for other alcoholic drinks. Tobacco allowances apply to travellers aged 18 and over. Passengers importing tobacco products from inside or outside the EU must ensure each unit has a health warning printed on it in Finnish and in Swedish as well as the tar, nicotine and carbon monoxide quantities; passengers may only import 200 cigarettes, 100 cigarillos, 50 cigars and 250g of tobacco not labelled in this way.
The following are banned from being imported into Finland: Electric-shock batons, radar detectors, knuckle dusters, stiletto blades, endangered plant species (unless licensed in certain cases), pirated goods and certain plants from Russia (e.g. apple and pear trees).
Restricted imports include narcotics, firearms and ammunition, pets, pot plants and nursery plants, and endangered animal species.
What is the currency in Finland?
The official currency of Finland is the Euro. However, please note the 1 and 2 cent coins are not used in Finland and everything will be rounded up to the nearest 5 cents. Check OANDA for the latest exchange rates.
All major credit and debit cards are accepted in Finland. ATMs are found in every city, major town or resort and even some small villages.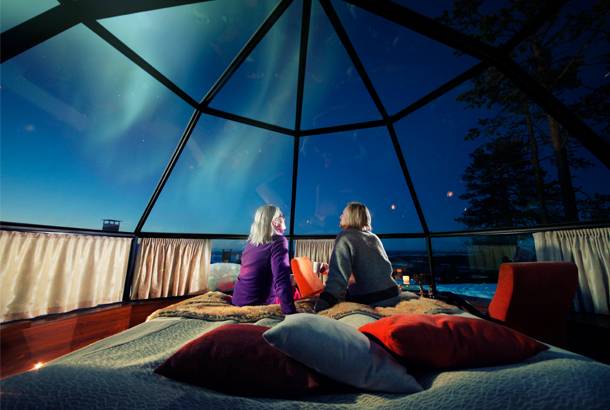 What do things cost in Finland?
Finland is not known as a cheap holiday destination. If visiting from the West, prices are likely to cost a similar amount to what you are used to in your home country, if not a little bit more. A decent meal in a standard restaurant will usually cost around USD $20 whereas a three course meal in a fancier establishment could easily come to USD $50. Accommodation can be found for around USD $70-100 per night in mid-range hotels and upwards of USD $150 in high-end hotels. Public transport can be quite pricey and a two hour bus or train journey can set you back roughly USD $35.
What sort of plugs do I need for Finland and what is the voltage?
Standard voltage is 230 volts, 50 Hz. Primary sockets generally require Continental or European plugs, of the two round pin variety. We recommend that you pack a universal travel adaptor. You will need a voltage converter and plug adaptor in order to use U.S. appliances.
Is WiFi widely available in Finland?
As a highly developed country, it is not surprising that yes, WiFi is available in almost all hotels, restaurants, cafes, bars, and shopping centres in Finland. It is usually fast and reliable.
What time zone is Finland on?
Finland works on GMT + 2 hours. It observes daylight saving with clocks going forward at the end of March and back again at the end of October.
See Also
For further information to help plan your visit to Finland and Lapland, check out our handy Travel Guide resources:
Best Places to Visit
- top sites to see in Finland and Lapland
Best Time to Visit
- climate and seasons in Finland
Tourist Visas
- know before you go with visa procurement and regulations
Lapland Packing List
- essential items and our recommendations
Tour Bolt Ons
- northern lights, reindeer safaris and more