Where to Travel in July 2022
Head to the coast for some sun, sea and sand and water-based adventure
Where to go on holiday in July
With summer on full blast in the Northern Hemisphere, July is all about beautiful beaches, rugged coastlines and water-based adventures. With warm, balmy temperatures and clear skies, now is the time to go sailing in the Mediterranean. Croatia and Turkey are both excellent choices, with plenty of stunning scenery, snorkelling opportunities and long sunny days. It's a completely different story in the southern hemisphere, where it's now the heart of winter, perfect if you're after a skiing holiday or some stunning wintery scenery.
To help you decide where to go in July 2022, we've put together a guide to the top destinations and experiences for the month. This page also features a range of recommended beach destinations and the best places to go on safari in July, along with our choice of top tours.
Best Festivals and Events in July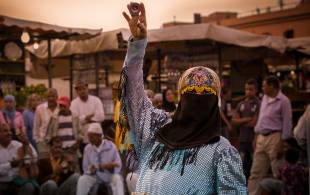 Marrakech Popular Arts Festival
Where? Marrakech, Morocco

During the first ten days of July, Marrakech overflows with entertainers, artists, dancers and musicians for the Marrakech Popular Arts Festival. It's one of the city's biggest events, with a mix of traditional Moroccan arts including folk dancing and Berber music, and more modern entertainment. Performers come from all over the country, representing each region's particular cultural traditions, from belly dancing to snake charming, poetry to song.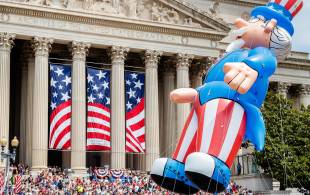 Independence Day
Where? USA

Commemorating the adoption of the Declaration of Independence, the 4th of July is one of the most important days in the American calendar. The largest celebrations are held in Washington DC, the capital city of the USA. Every year a huge parade of elaborate floats and performers makes its way past DC's iconic monuments while at night the sky is filled with spectacular fireworks.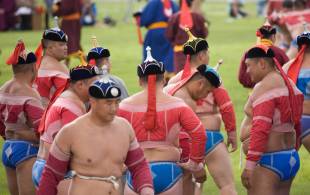 Nadaam Festival
Where? Mongolia

The Nadaam Festival is the largest festival in Mongolia, which kicks off in the capital of Ulaan Bataar at the national stadium with a parade of athletes, musicians, dancers and soldiers on horses. The main events are the three manly games of horse riding, archery and wrestling.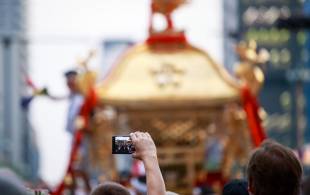 Tenjin Matsuri
Where? Osaka, Japan

With a history of over 1,000 years, Tenjin Matsuri is one of the greatest festivals in Japan. Highlights include a procession of some 3,000 people in costume marching with shrines, before being loaded onto 100 boats to be paraded up and down the river. The event culminates with a firework display, where the illuminated boats and reflection of the fireworks on the water make for a truly unique spectacle.
Best Beach Destinations in July
It's the height of summer in the northern hemisphere, so anywhere along the Mediterranean is a good bet for a sunny beach break. The Red Sea resorts in Egypt and Jordan are stifling hot, so unless you can handle extreme heat these destinations are best left until the temperatures cool down a little. It's the wet season across the Indian Subcontinent and Southeast Asia, so not ideal for a beach holiday. To help plan your July beach break, here are some of our top recommendations.
Best Wildlife Destinations in July
Southern Africa is still the best bet for a safari adventure, with the dry season providing optimal conditions to see plenty of wildlife. The Galapagos are a year-round destination and July is the best time to spot whales and dolphins off the coast of Isabela island.
Recommended tours and holidays for July
If you're still struggling to decide where to travel in July, then why not browse some of our most popular tours for travel this month, from epic wildlife safaris to relaxing beach breaks.
See more of our Travel Calendar