Where to Travel in August 2024
Eyes to the sky or feet to the ground for a month of unique adventures
Where to go on holiday in August
August is peak holiday season, with the Northern Hemisphere enjoying their summer break. If you're looking for good weather and plenty of history then Europe is a brilliant option. Turkey, Greece and Croatia are particularly good if you fancy a beach break or a cruise.

For wildlife enthusiasts, you're pretty much guaranteed superb safari opportunities across Africa. And if natural wonders are more your thing, it's a good month for visiting Victoria and Iguazu Falls.

Stargazers will want to head to Jordan to make the most of the annual Perseids Meteor Shower, whilst in Sri Lanka the elephant migration to Minneriya National Park continues.

To help decide where to go in August 2024, here are our recommended destinations and experiences.
Best Festivals and Events in August
Every month of the year holds its own unique offering of special events and festivals. August is no exception, with festivals and events popping up left, right, and centre. If you're trying to decide where to go in August, then why not time your trip with one of these amazing annual events?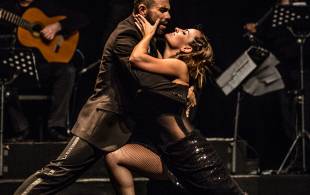 Tango Festival
Where? Buenos Aires, Argentina

The seductive capital of Argentina plays host to the biggest tango festival in the world every August. That should come as little surprise considering Buenos Aires gave birth to the highly sensual dance that captivates audiences all over the world. Over the course of two weeks various performances and competitions are held in venues across the city, and there are also plenty of opportunities for beginners to have a go in class.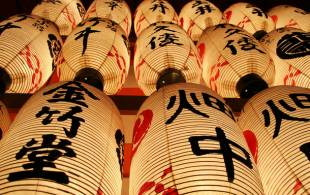 Obon Lantern Festival
Where? Japan

The Buddhist-Confucian festival of Obon is a time for Japanese families to pay their respect to their ancestors. The graves and tombs of deceased relatives are cleaned and food offerings are made. In order to guide spirits on their journeys, lanterns are hung outside of homes and floated down rivers. For visitors a highlight of the festival is the colourful dances and parades held in cities and towns across Japan. It falls in mid-August.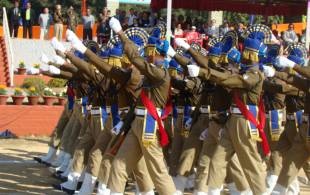 Indian Independence Day
Where? India

Ever since India gained independence from Great Britain in 1947, the 15th August has been celebrated across the country. Now a celebration of all things India, the country comes alive to celebrate. Parades and ceremonies run throughout the country and many Indians decorate their clothing, cars and household accessories with the national flag. Expect sizzling temperatures as this is peak Indian summer but be rewarded with a country that comes to life.
Best Beach Destinations in August
It's still summer and peak holiday season in the Northern Hemisphere, with much of Europe blessed with good weather and schools on holiday. This means the Mediterranean and Croatia's Adriatic coast are the best choices for a beach holiday. Southeast Asia is still caught in the wet season, with rainfall and winds picking up across Central America, specifically the Caribbean coast. Temperatures are unbearable across the Middle East and north Africa, but countries along the equator are still a good bet with a climate that varies little during the year.
Best Wildlife Destinations in August
It's winter in southern Africa which means it's dry and sunny - perfect for safari. The Great Wildebeest Migration is in full swing so East Africa is also a great option, with a more consistent climate during the year typical of equatorial conditions. Here's our selection of some of the best wildlife destinations around the world in August.
Recommended Tours and Holidays for August
If you're still struggling to decide where to travel in August, then check out our selection of recommended tours for the month, from cosmic marvels in the desert to cultural cities and rural countryside.
See more of our Travel Calendar